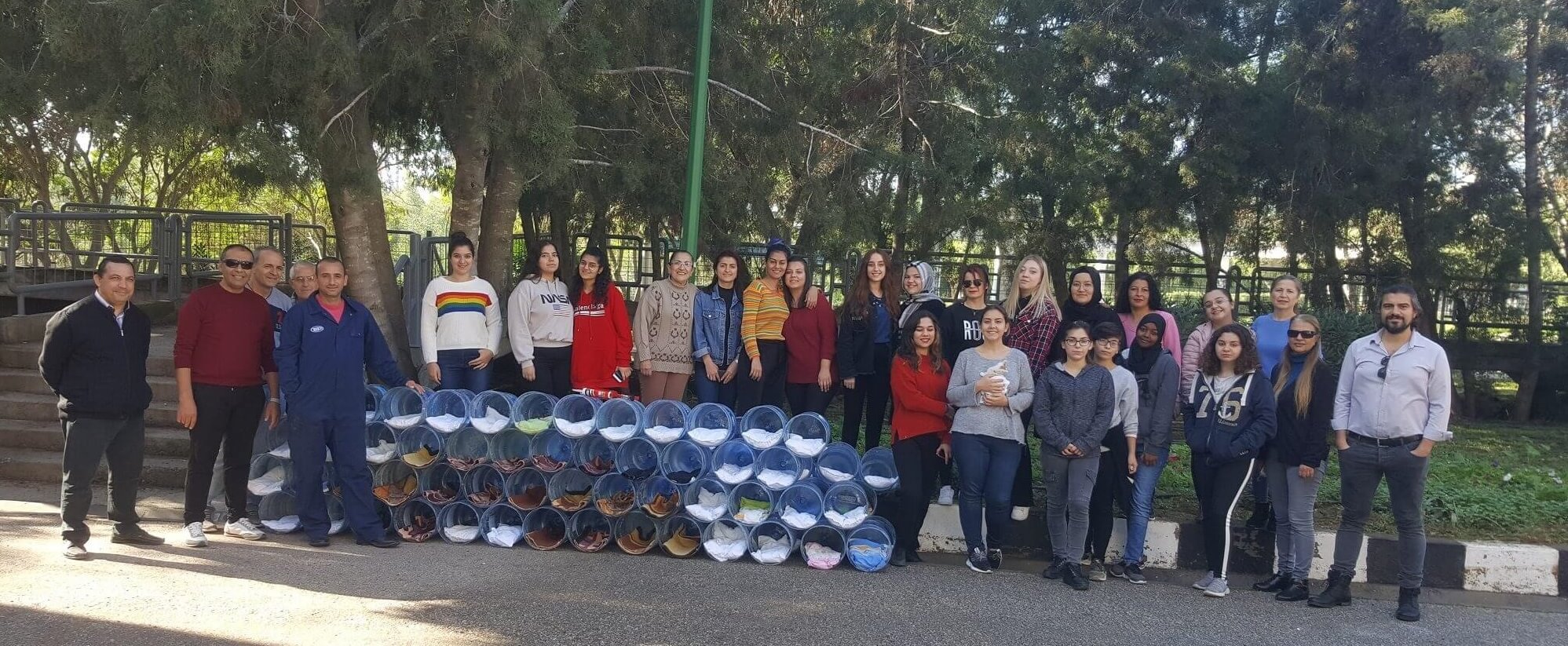 The staff and students of the Near East University Dormitories Directorate made shelters of water carboys for the animals that seek shelter on campus during the cold winter days in order to raise awareness about the love of animals.
In the social responsibility project realized with the participation of students and staff residing in the dormitories on the campus of Near East University, the participants made use of water carboys for the protection of animals from the cold during the winter months. Over a hundred shelters placed in various locations on the campus, the shelters are handed out free of charge to anyone.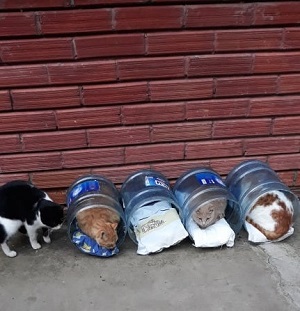 A social responsibility project realized and admired…
Dormitory Manager Recep Uğur Arslan stated that they care about social and cultural activities as well as education, and said that they transformed the out-of-use carboys into shelters for homeless animals with the help of the students living in the dormitories.
Stating that they prepare more than a hundred shelters in a short time, Arslan said, "With the arrival of winter and as the rains have begun to pour down and the weather cooled down, on the campus we have implemented the shelter project as the Dormitories Directorate in order to provide a warm atmosphere for the tiny lives. With the participation of students and staff staying in the dormitories, we collected over one hundred carboys in a short time and made them small shelters for the animals living on campus. We try to raise awareness with such projects to protect animals from cold weather. We distribute them to everyone who wishes to benefit from them free of charge."