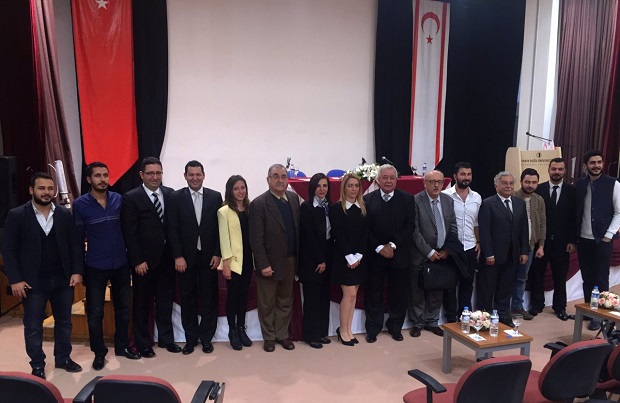 Very notable figures involved in Legal and Political arena of Turkey and North Cyprus came together at the symposium on "Overview on Legal and Political System of Turkish Republic of Northern Cyprus" that organized by Near East University Faculty of Law.
According to the press release from the Directorate of Press and Public Relations Office of NEU, the symposium, which was held at Near East University Grand Library Hall 4, was organized by the committee chaired by Prof. Dr. Rona Aybay, former International Judge and lecturer at NEU Faculty of Law. Prof. Dr. Yıldırım Uluer, Dean of NEU Faculty of Law, and Ayhan Dolunay, NEU Legal Adviser and lecturer at NEU Faculty of Law, took place as members in the organizing committee.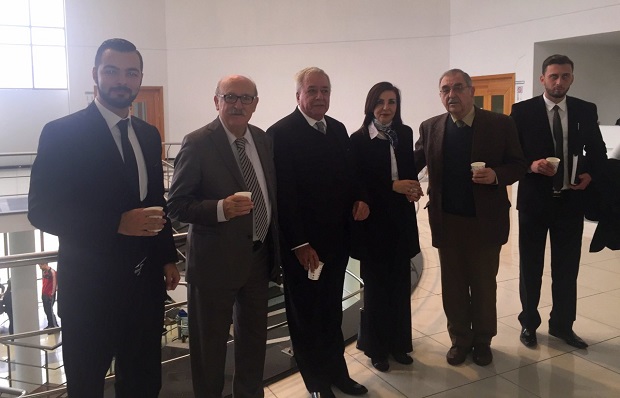 The symposium that consisted of three sessions attracted great attention due to large notable keynote speakers. Emine Dizdarlı, the Ombudsman and former Supreme Court Justice, and Fazıl Sağlam, former member of Constitutional Court, delivered a speech during the first session that chaired by NEU Faculty of Law Dean Prof. Dr. Yıldırım Uluer. Prof. Dr. Şükrü S. Gürel, former Minister of Foreign Affairs, and MP Prof. Dr. Mehmet Çakıçı delivered a speech at the second session that chaired by Prof. Dr. Rona Aybay. Lecturer Asst. Prof. Dr. Erdem Aybay and NEU Legal Advisor Ayhan Dolunay were the keynote speakers of the third session that chaired by Asst. Prof. Dr. Sabah Altay.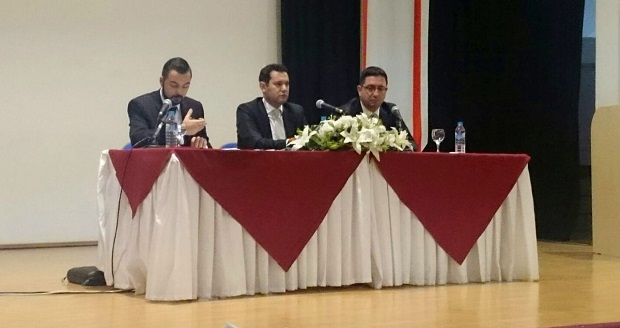 Stating that they received positive feedback after the symposium, Organizing Commitee member Ayhan Dolunay underlined that the symposium on "Overview on Legal and Political System of Turkish Republic of Northern Cyprus" would be held annually within the scope of NEU's objective that aimed at moving Turkish Cypriot community to further points. "On behalf of the organizing committee, I would like to extend my appreciations to NEU Rector Prof. Dr. Ümit Hassan, Vice Rector Prof. Dr. Şenol Bektaş and Secretary the General Asst. Prof. Dr. Yeter Batur for their precious support" said he.

We aim to raise confidence in law
Underlining that she had initiated significant works within the short time since she came in charge as ombudsman, Emine Dizdarlı stated that they were exerting effort to raise the confidence of all TRNC citizens in law. "As policy of neutrality is the essence of the Ombudsman Office, we adopt neutrality as a fundamental principle. All applications that submitted or to be submitted to the office will be taken into consideration within this approach and solutions will be sought fairly and neutrally" said she.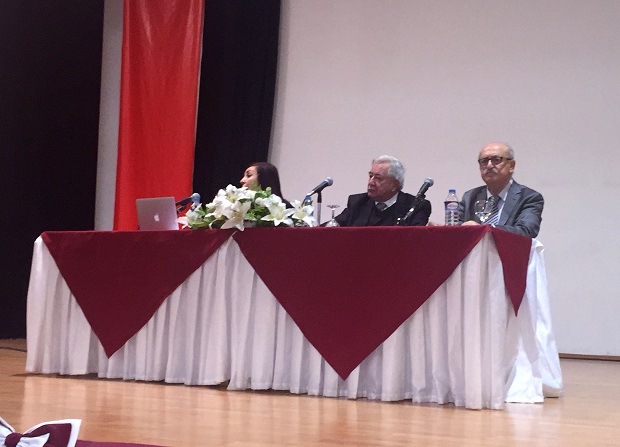 "TRNC constitution is very rich in terms of freedoms and assurances that it provides"
Referring to his book which will be on TRNC Constitutional Law and will be published soon, Prof. Dr. Fazıl Sağlam expressed that he had examined TRNC Constitution for a long time because of his personal interest and the studies regarding his book. "As a result, I have concluded that TRNC Constitution is a model constitution in many aspects" said he. He shared his views with the audience in the light of comparing examples.
"Turkish Cypriot Community deserves the best of everything"
Stating that Turkish Cypriot community had political awareness, Prof. Dr. Şükrü S. Gürel shared his concrete proposals regarding the improvement of Turkish Cypriot political system. He underlined his wish for a bi-zonal, bi-communal solution for Cyprus problem.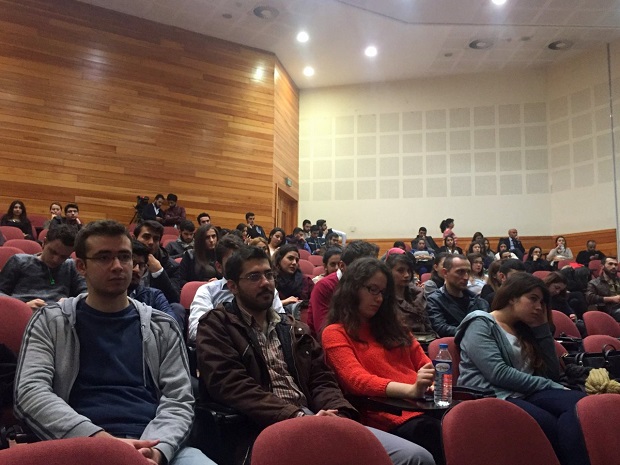 "The Turkish Cypriot Community is conscious in terms of their political party preferences as well"
Prof. Dr. Mehmet Çakıcı underlined the factors that determined the political party preferences of Turkish Cypriot community and discussed the issue from a psychological aspect. He underlined the awareness of Turkish Cypriots in preferring their political parties. He voiced his wish regarding a bi-zonal, bi-communal solution under the guarantorship of Turkey.
Some improvements are needed for TRNC Inheritance Law
Asst. Prof. Dr. Erdem Aybay addressed to issues regarding TRNC inheritance law and underlined the necessity of various amendments regarding the inheritance law. He drew attention by giving comparative examples concerned with Turkish Law System and inheritance law system.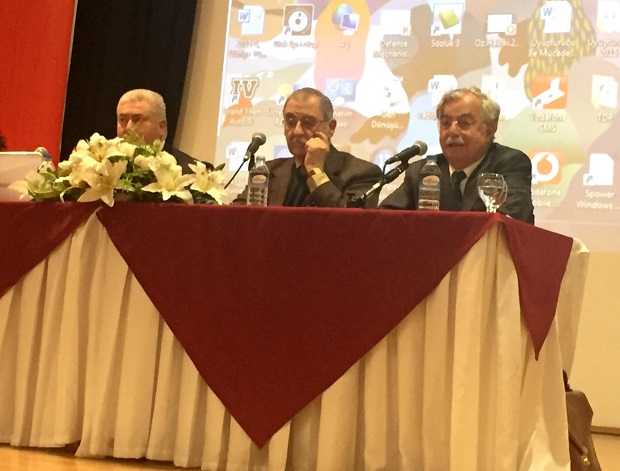 New bill on citizenship is promising, but we wish it will be revised
Indicating that the law-making body of TRNC proposed a bill on citizenship, lecturer Ayhan Dolunay said that it was a promising attempt to make legal regulations on citizenship within the light of the principle regarding continuous improvement of law. He underlined that a revision was needed before the bill enacted. He shared his proposals regarding amendments by giving comparative examples.