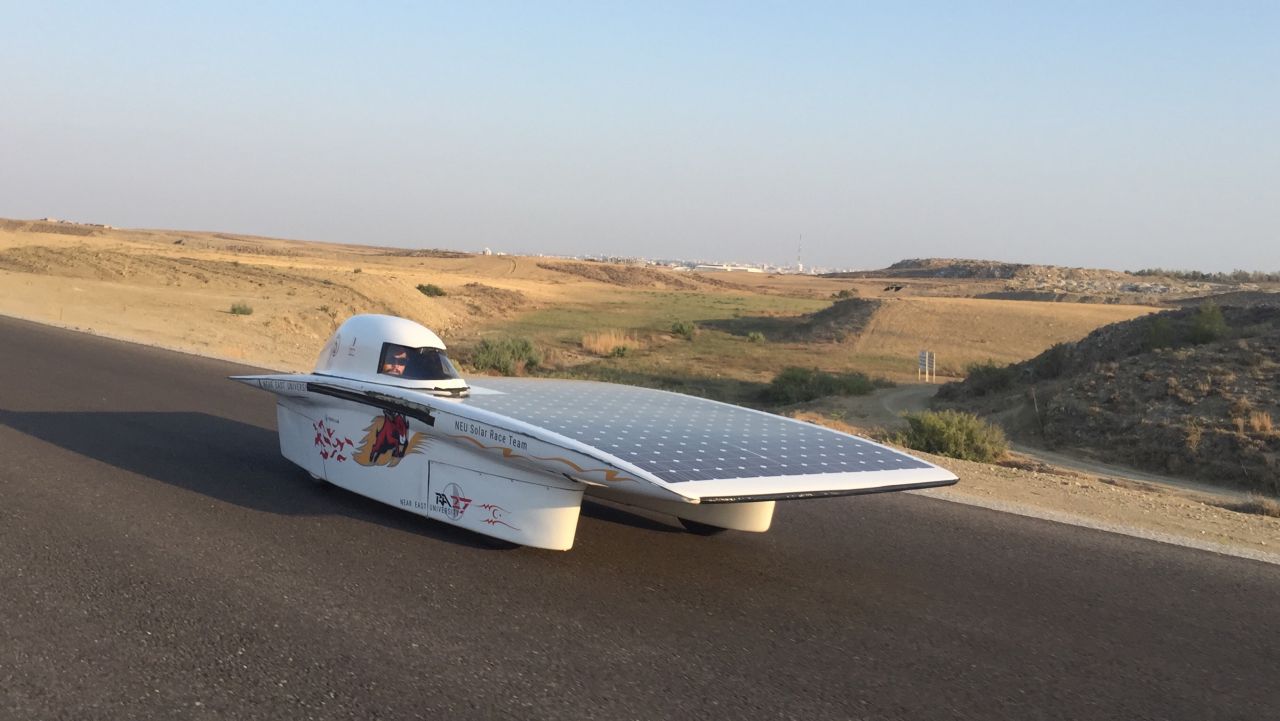 As a result of 750 hours of hard work, RA 27 has been manufactured by the AR-GE teams of Near East University and is a solar powered vehicle, which operates solely by solar power and consists of more than 100 custom-engineered pieces. RA 27 has made its first debut by participating in the parade of the 20th July Peace and Freedom Day, which is held in the Turkish Republic of Northern Cyprus, and has now been taken to South Africa to participate in a competition titled as "Sasol South Africa Solar Challenge".
According to the press info release issued by the Directorate of Press and Public Relations of Near East University, the NEU AR-GE team; consisting of ten members have left the island to participate in the aforementioned competition which is to be held in the Republic of South Africa on 24th September-1st October, 2016.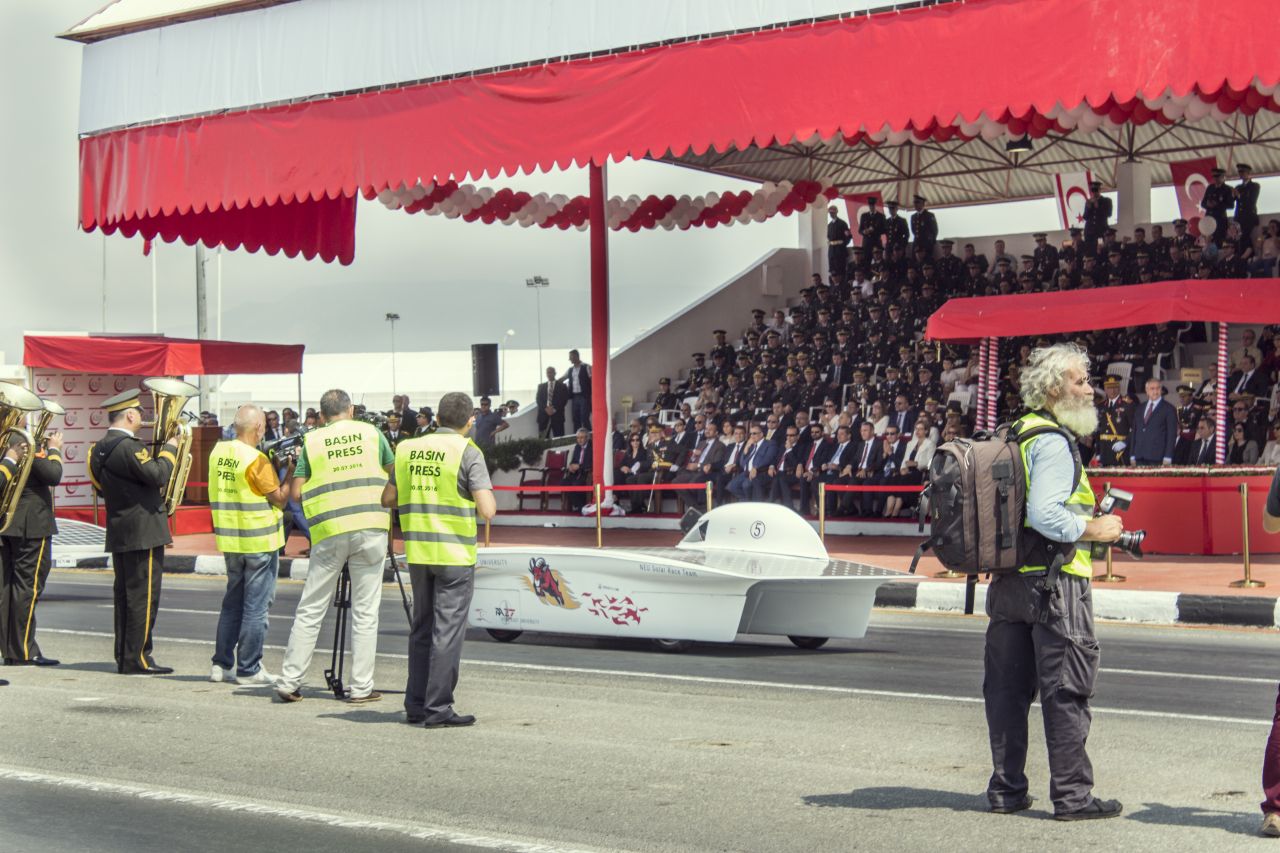 The competition that is known as an alternative fuel vehicle auto racing challenge is titled as 'Sasol South Africa Solar Challenge' and this year it is to give start in the capital of South Africa, Pretoria, and is to end in Cape Town City. It was pointed out that the competition will be rather challenging as it will be held on roads which are open to normal traffic and is to continue for around 2500 km. Furthermore, it was stated that the competition is annually by the "Fédération Intérnationalé de l'Automobilé (FIA); International Solarcar Federation (ISF); and Motorsport South Africa (MSA). It was also stressed that the first of the challenge was run in 2008 and that the challenge route may change from year. This year, the competition is to commence at the capital of South Africa, Pretoria on 24th September and end in Cape Town City on 1st October, 2016.
Near East University RA 27 will be competing against 16 different teams at the "Sasol South Africa Solar Challenge", teams which are from Holland, Japan, Hungary, Turkey, Poland and Republic of South Africa. The challenge is to completed over eight days and just as it was done in the previous year, Near East University will represent the Turkish Republic of Northern Cyprus and wave its flag in South Africa.
RA 27 is manufactured with cutting-edge technology; it operates with two 1800 Watt DC (direct current) motors, has 392 custom-engineered solar panels and 416 batteries. RA 27 has four wheels and is able to make a maximum speed of 150 km/h. Even under the conditions where there is no sunlight, it has the capacity to run for 440 km.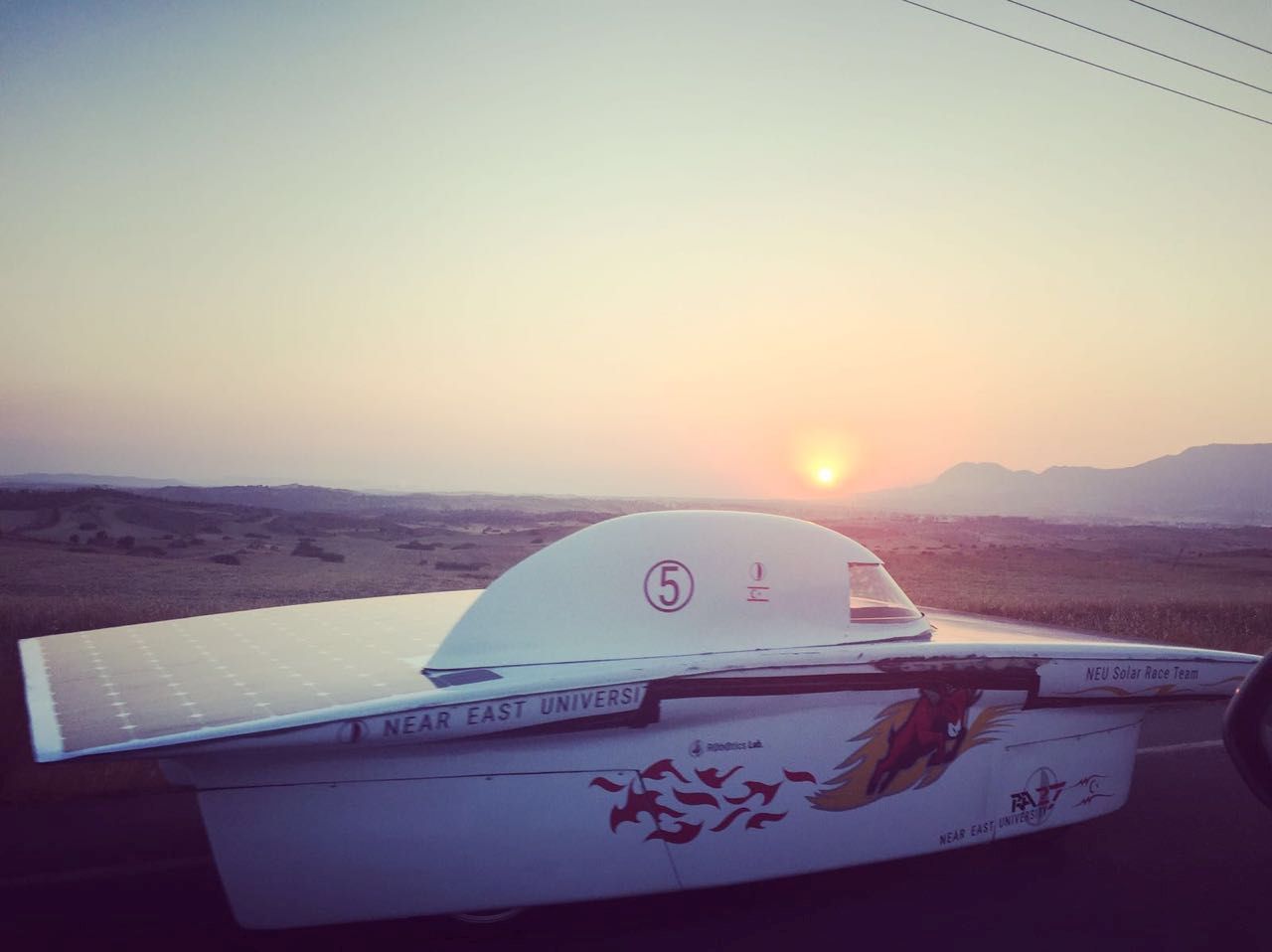 The competition will be live-streamed for those who would like to follow…
According to the info release, the competition which will be completed over eight days may be followed via live streamed and those who are interested in the status of the RA 27 are advised to visit the solarcar.neu.edu.tr link.