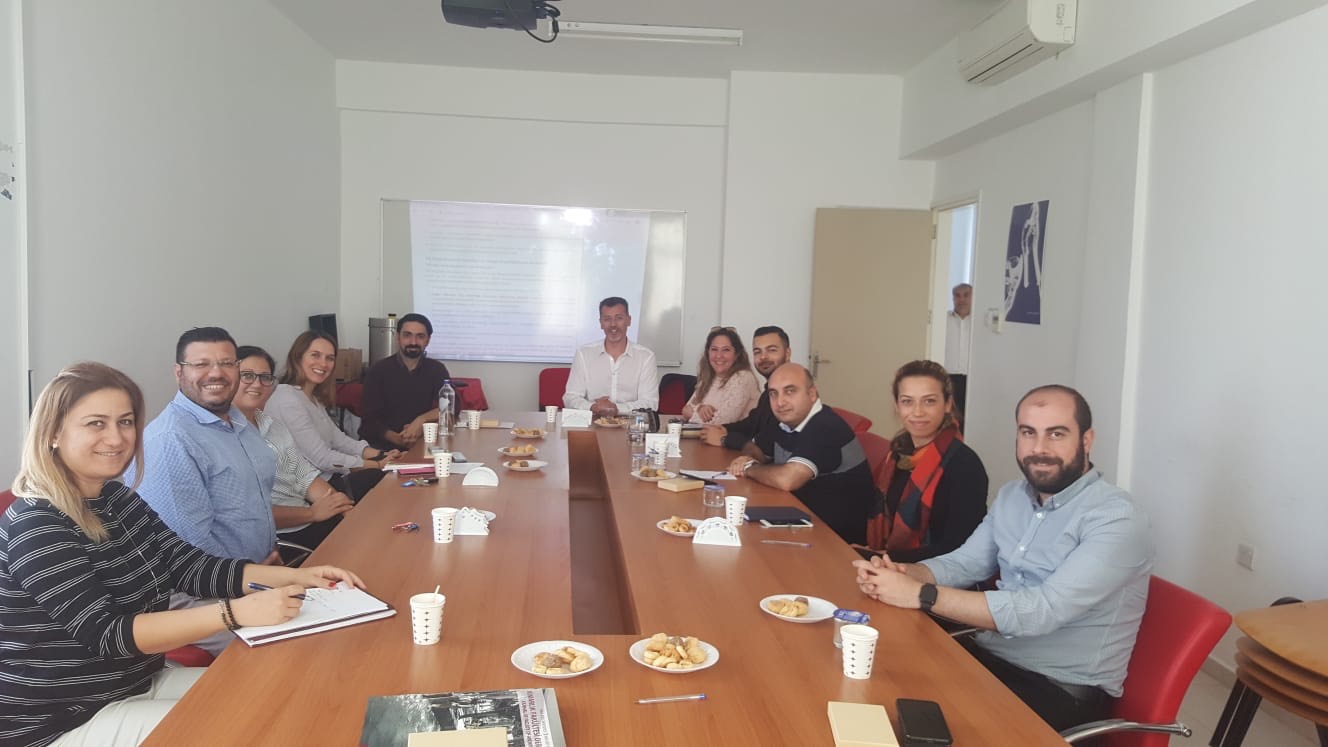 With the aim of fostering the production of academic knowledge and underlining the importance of widespread access to information services, the Social Sciences Graduate School of Near East University realized an educational activity regarding the introduction of TR Index that developed by the Turkish Academic Network and Information Center (ULAKBİM). The Chief Expert Mehmet Boz from ULAKBİM TR Index unit participated in the event as an invitee speaker.
The Directorate of Press and Public Relations Office of Near East University released that the event, which was organized with the aim of guiding and contributing to the academic vision and academic knowledge productivity of the University, provided a scientific platform for the introduction of ULAKBİM TR Index that covers five main subject fields considering Health Sciences, Engineering and Basic Sciences, Social Sciences and Humanities, Life Sciences and Law. Following the introduction of TR Index, The Chief Expert Mehmet Boz provided the participants with information on significant issues such as TR Index Online Journal Monitoring System, principles and rules of scientific publication and the Importance of providing information technology support and information services in helping scientific production.
Delivering the opening speech of the event, Professor Mustafa Sağsan, the Director of the Social Sciences Graduate School and the Editor of the Journal of Social Sciences, drew attention to the importance of TR Index in terms of providing computer networks, information technology support, and information and document delivery services to meet the information requirements of universities and research institutions. Professor Sağsan highlighted that they, as NEU Graduate School of Social Sciences, always attached great importance on maintaining such activities since they have a crucial role in increasing the efficiency and productivity of the end users.
The Vision of Quality Publishing is prioritized…
Underlining that within the frame of the fifth generation university model, Near East University adopted not only research and development activities but also quality publishing as a vision, Professor Sağsan stated that keeping the Journal of Social Sciences of Near East University, which carries out its publication activities within the body of NEU Graduate School of Social Sciences, in line with the developing and emerging new publishing conditions and following a path from local to universal in order to achieve both national and international objectives were amongst their strategic goals.
"Our efforts to ensure the indexing of our journal in TR Index Database can be assessed in line with this vision. This event that organized with 11-year publication experience of our journal is of importance in terms of serving as a guide to other academic publication organs of our university. In this aspect, our journal will always maintain the understanding of providing guiding services for academic publications" said he.
At the end of the program, on behalf of Near East University, Professor Mustafa Sağsan presented a certificate of appreciation to the Chief Expert Mehmet Boz in recognition of his unique contributions to the event.