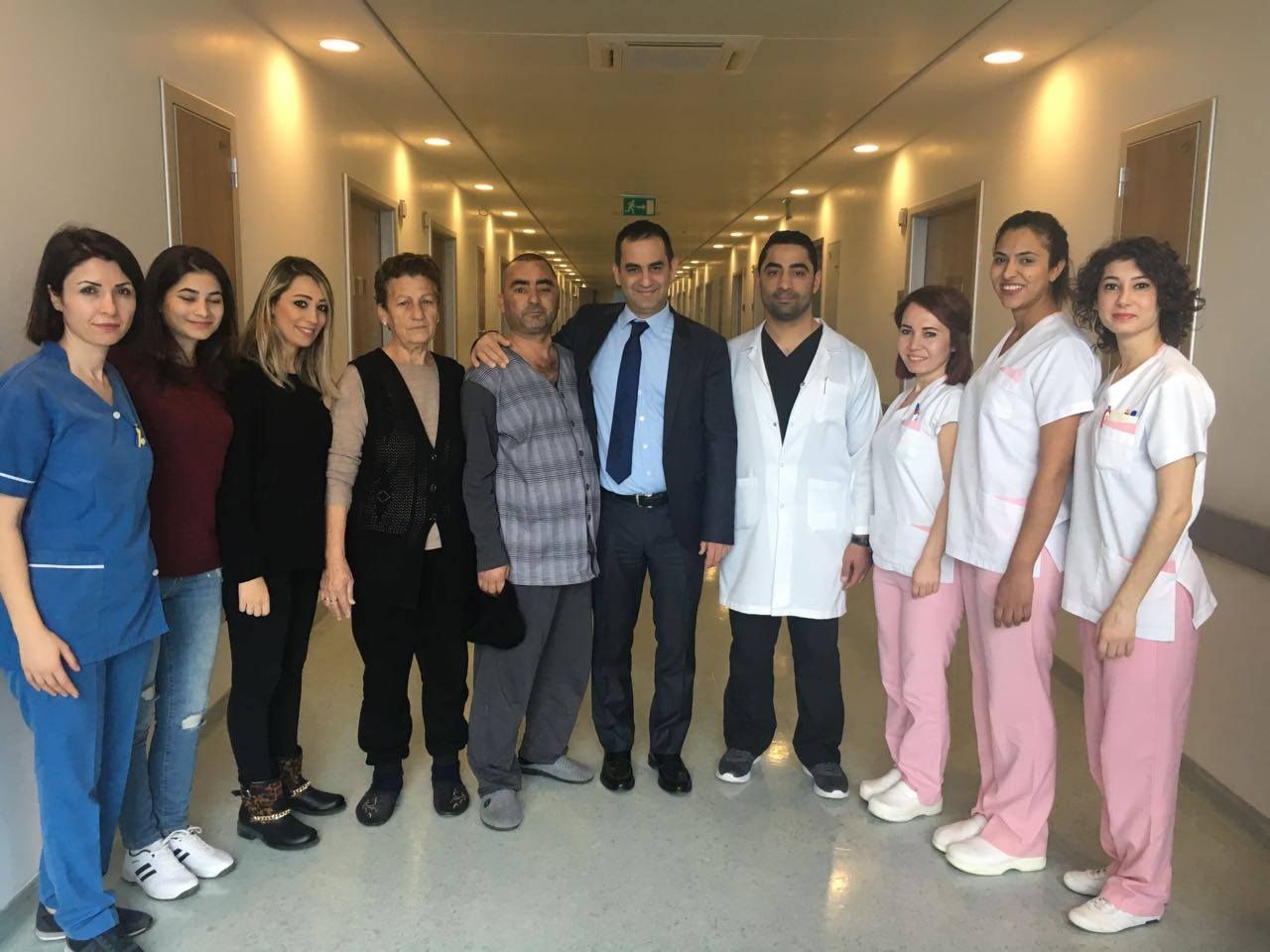 By using the most advanced imaging techniques along with microsurgery assisted by high powered microscope, the health of Çakır Çankaya, who was diagnosed with brain tumor 2.5 cm in size, was restored by removing the tumor with a critical and successful operation performed at the Near East University Hospital.
43 year old Çakır Çankaya, who admitted to the Near East University Hospital a short time ago with headache and neurological seizure complaints, was undergone some examinations including brain tomography, brain MR and brain MR angiography and diagnosed with noncancerous (benign) tumor located at the base of the head. As the tumor located deep in the structure of the head, it presented significant challenges because it developed adjacent to important nerve and brain structures such as brain stem, optic nerve and temporal lobe.
Near East University Hospital surgeons, who have pioneered techniques and surgical approaches that allow for maximum safe removal of tumors in this delicate and complex area, are experts in open and minimally invasive diagnostic and surgical approaches to skull base tumors. The skull base tumor was removed successfully with 7 hour lasting critical surgery and the patient's health was restored in safe hands.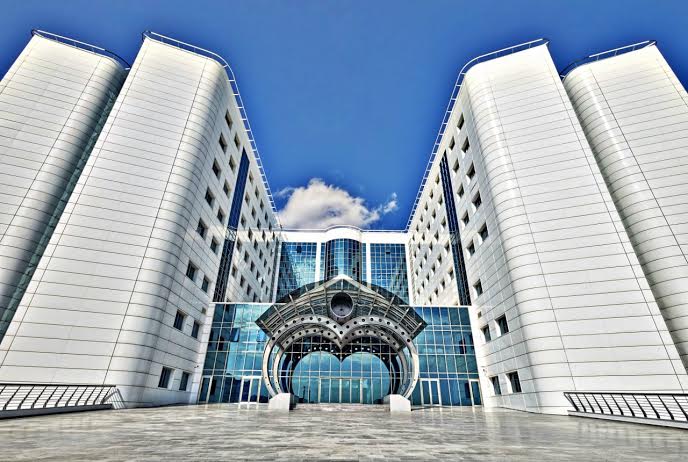 It was stated that after the surgery, the patient was taken to the Intensive Care Unit (ICU) for 24 hours and provided with comprehensive care and constant monitoring by a team of NEU Hospital doctors and nurses who are specialized in neurology and intensive care. After the ICU, the patient continued recovering in Neurosurgery Nursing Unit where he was provided with rehabilitation therapy for almost a week. Then the patient was discharged.
Assoc. Prof. Dr. Doğa GÜRKANLAR: "As a result of comprehensive care and treatment at ICU and Neurosurgery Nursing Unit, our patient has regained his health in a short time"
Underlining that Near East University Hospital is one of the rare centers across the world with a comprehensive approach focus on brain tumors, Assoc. Prof. Dr. GÜRKANLAR delivered information regarding the issue. "This approach brings together our expert surgeons and specialists from other relevant specialties to provide the patient with the most accurate and safest treatment and the best care. The latest technology and the most advanced novel imaging systems are at the fingertips of our dedicated team. This high level experience, expertise and technology make a difference in the success of patient's treatment. By virtue of constant scanning and comprehensive care at ICU and personalized care along with rehabilitation therapy in Neurosurgery Nursing Unit, our patient has regained his health and he was discharged within the shortest time. In the following process, our patient will visit our hospital at regular intervals for control" said he.