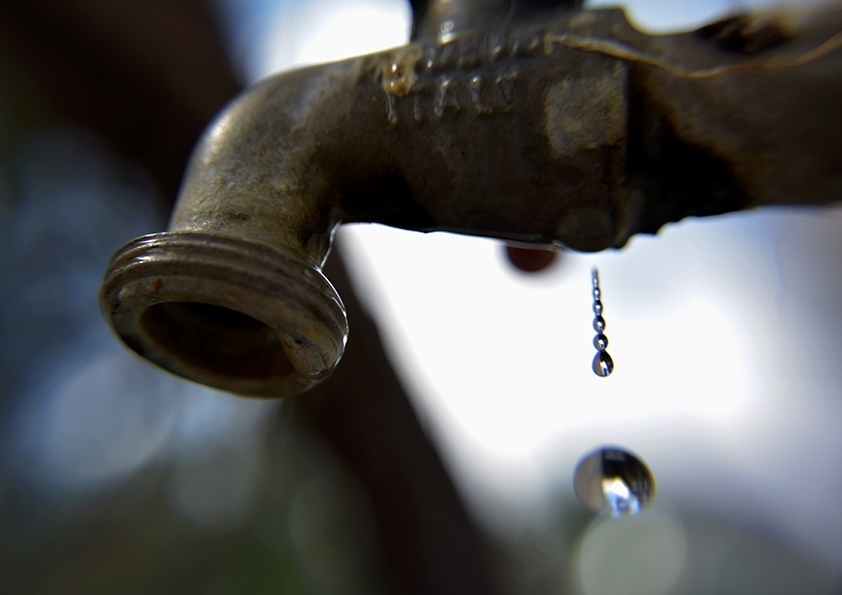 Faculty of Communication of the Near East University organized a digital photography exhibition on "Water and Drought" in cooperation with International Universities Search and Rescue Council within the scope of 22 March World Water Day.
According to the information provided by the Press and Public Relations Directorate of the Near East University, 20 photographers participated in the event with 70 photographs, and 43 photographs out of 70 selected for exhibition by the jury members. In the exhibition opened to attract attention to the problem of lack of clean water in the world and the need to protect the potable water resources, visual materials reflecting vital importance of water exhibited.
Assoc. Dr. Gökçe Keçeci: "Awareness on lack of water and droughts in our country and in the world is important"
Deputy Dean of the Faculty of Communication and Head of Visual Communication and Design Department, Dr. Gökçe Keçeci, who gave information about the Digital Water Exhibition, said that the aim of the event is to make a lasting contribution to the art of photography and to the society by raising awareness in the issue of "water" which is the problem of the whole world and of our country; they are planning to open the Digital Water Exhibition.
Assoc. Dr. Keçeci said, "The participants of the exhibition took their photographs with an original perspective in relation with the scope of water. We thank the people and institutions who supported the activity which is very important in terms of raising awareness in these days when lack of water and drought are serious problems in Cyprus as it is in the world. "
The Digital Water Exhibition will be open to visits online at "susergisi.neu.edu.tr" for one year.