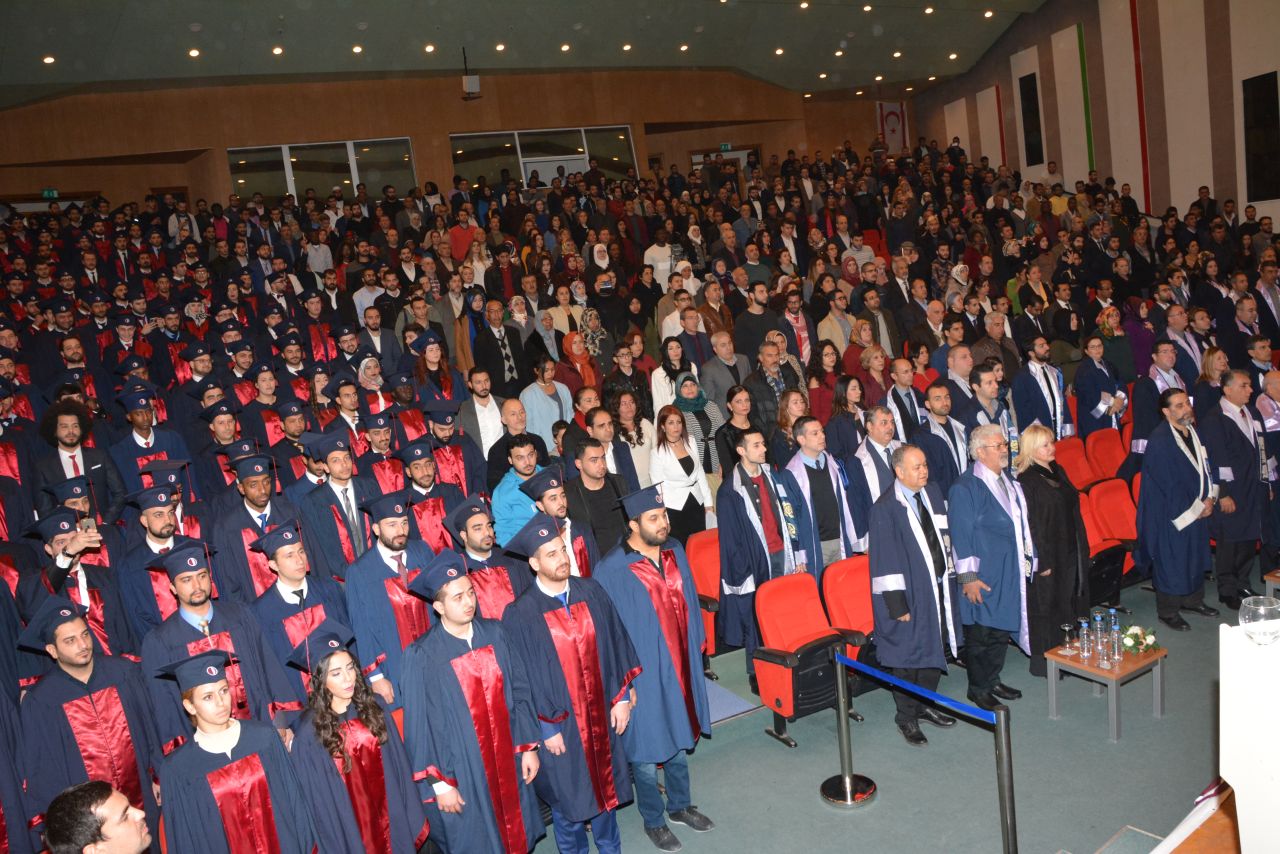 The graduation ceremony for the Fall Term of the Academic year 2016-2017 of the Faculty of Engineering of Near East University has been realized at Atatürk Culture and Congress Centre with intensive participation…
According to the press info release issued by the Directorate of Press and Public Relations of Near East University, the graduation ceremony of the Faculrynof Engineering was realized with intensive participation, including the Vice Rector of Near east University Prof.Dr. Şenol Bektaş, Prof.Dr. Fahrettin Sadıkoğlu; and Assoc. Prof. Dr. Mustafa Kurt; Dean of Faculty Prof. Dr. Sümer Şahin; Head of Departments; Academicians; students and guests.
It was expressed that the ceremony had begun with a minute of silence in memory of great leader Mustafa Kemal Atatürk and everybody who had sacrificed their lived for the country, followed by the national anthem. Then, a mini concert was given and a folk dance show was performed.
Subsequent to the above, Abdulhamit Karet Varay (top scoring student of the department) made a speech on behalf of the graduating students. Then, top scoring student from the Department of Food Engineering, Özge Öğçü, also made a speech. After the speeches, the graduates were given their diplomas and the ceremony ended with throwing caps into the air.