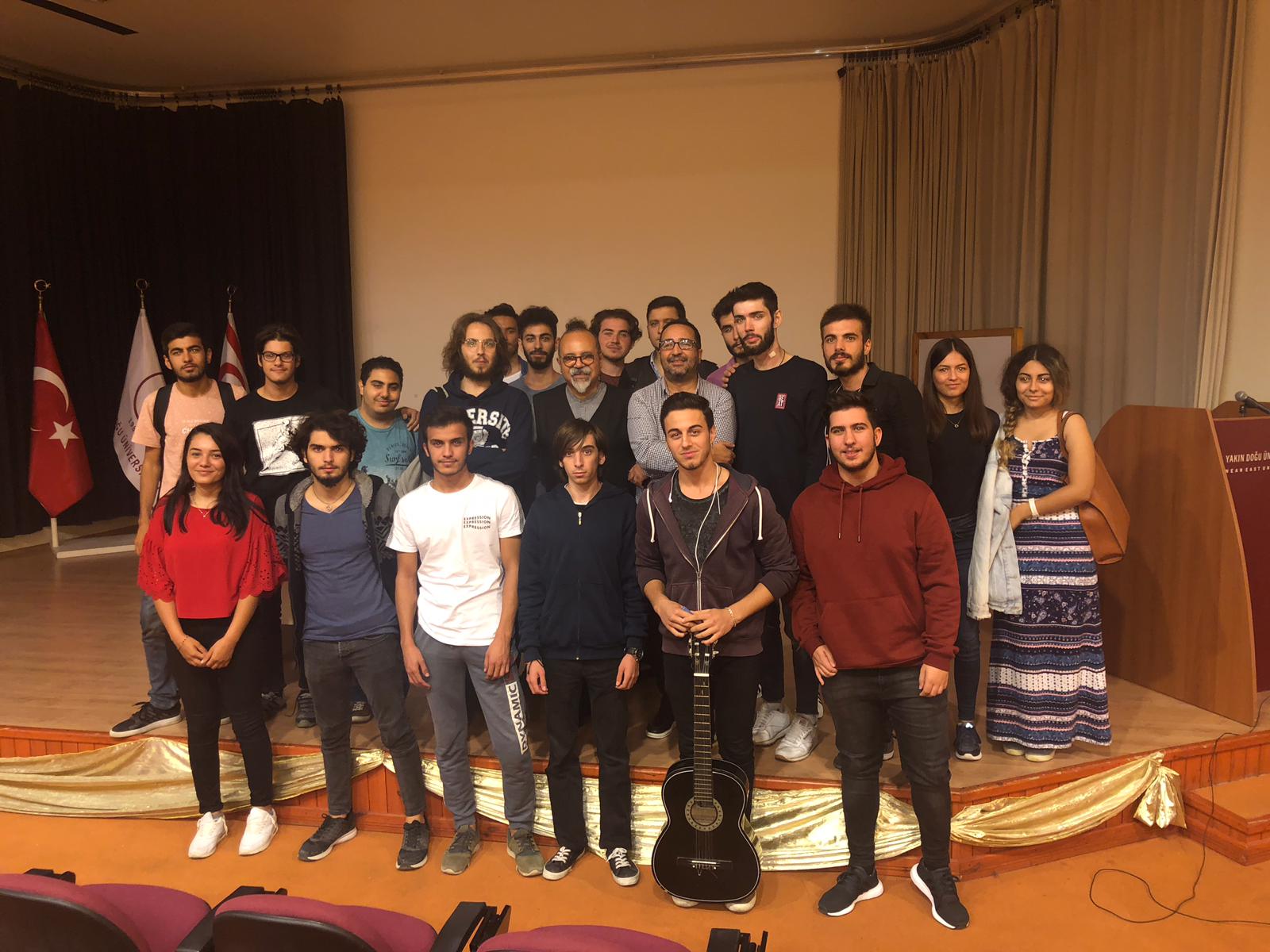 The first event of the module titled as "Life at University" designed for freshmen studying at Faculty of Communication of Near East University, that has been just brought to life for the current Academic Year of 2018-2019, involving the cultural and historical structure of the Turkish Republic of Northern Cyprus has been realised.
According to the press release issued by the Directorate of Press and Public Relations of Near East University, Head of Cyprus Turkish Guides Union, Yusuf Nidai, was the host of the aforementioned event and he made a presentation to the freshmen students to inform them about the natural beauties, cultural and historical heritage of Cyprus. Furthermore, the students were provided details regarding the historical and touristic features of Nicosia, Famagusta, Guzelyurt and Lefke regions; alongside the cultural wealth of Cyprus and the Cyprus cuisine. During the presentation, a group of students performed acoustic music and gave a zest to the event. It was stated that the NEU freshmen students found the event highly informative as well as pleasurable.
It was pointed out that the module titled as "Life at University" was added to the Faculty of Communication Educational programme starting from the Fall Term of the Academic Year of 2018-2019 for the purpose of introducing opportunities available on NEU campus and to help them adapt to university life.