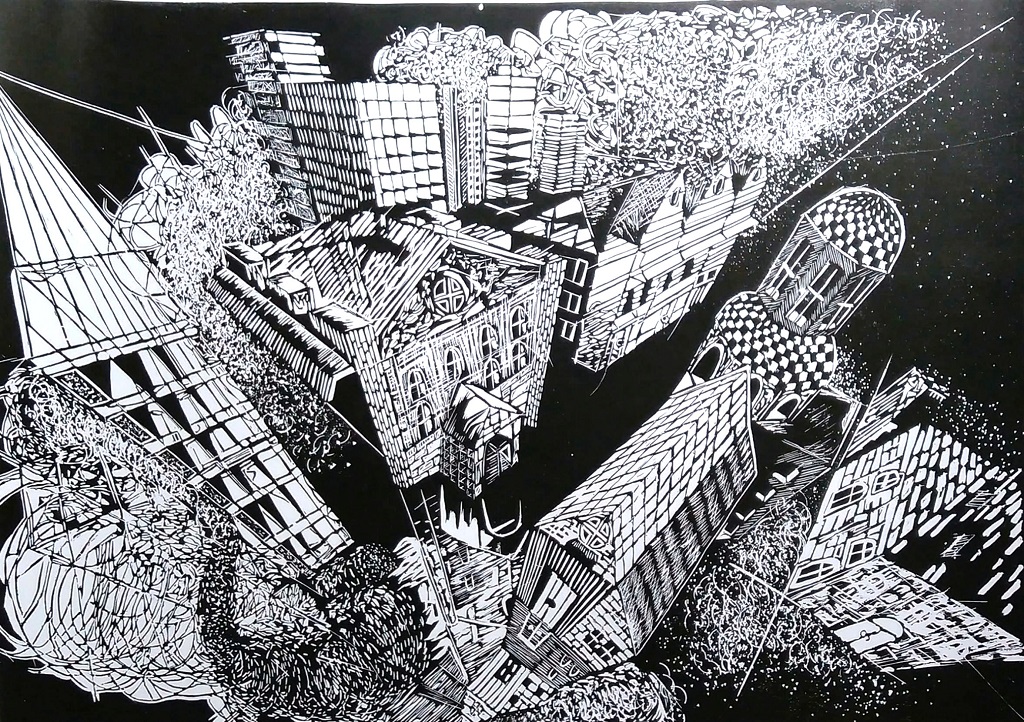 It was announced that the "The Printmaking Exhibition of Turkish Artists" which comprises 60 pieces especially created for the Cyprus Museum of Modern Arts by 7 young artists and academicians from Turkey, will be opened by the Ministry of Tourism and Environment, Fikri Ataoğlu.
According to the press release issued by the Directorate of Press and Public Relations of Near East University, an exquisite selection of printmaking will be exhibited at the "The Printmaking Exhibition of Turkish Artists" will be opened on Tuesday, 26th March 2019 at 9:00 at Exhibition Hall of Faculty of Medicine of Near East University.
It was pointed out that metal engraving, serigraphy, high printing techniques were used to create the pieces to be exhibited and that the exhibition would be open to visit at 10:00-12:00 on weekdays until 9th April, 2019.
Providing further details, it was expressed that each piece which was uniquely designed by artists named Murat Aslan, Büşra Göksu, Ali Kurşun, Elif Sena Çelik, Orhan Mert, Hatice Çevik and Samet Kapoğlu, and that the pieces will be included in the Cyprus Museum of Modern Arts inventory. Moreover, it was explained that the art pieces were created as a result of a workshop held at our country.
What is Printmaking?
Printmaking is an original artwork by an artist himself, under his control, done with any one or more of a variety of original printing techniques, enumerated by himself, printed by himself after the printing, and then destroyed in order to prevent the repetition of the prints.