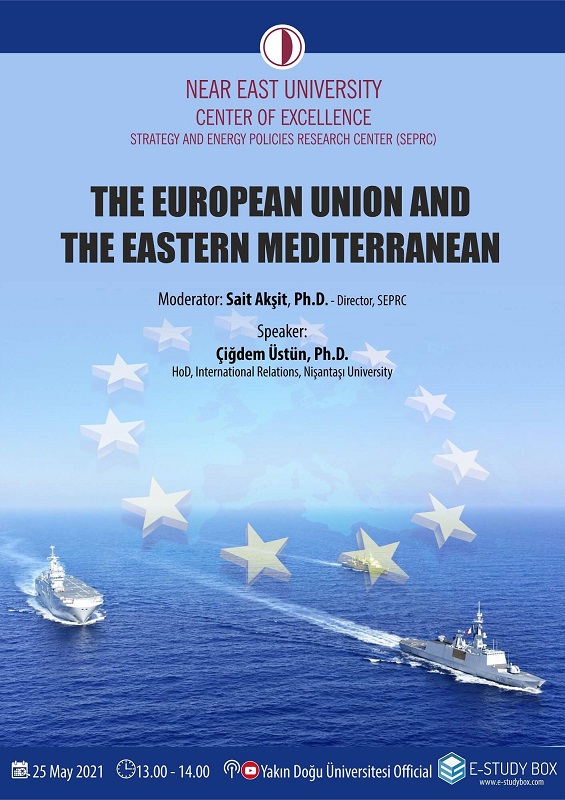 The Strategy and Energy Policies Research Center (SEPAM), one of the research centers affiliated to the Near East University Center of Excellence, will hold its first activity after the restructuring process on Tuesday, May 25, with a seminar through which the EU and the Eastern Mediterranean issues will be discussed. Near East University International Relations Department Head Assoc. Prof. Dr. Sait Akşit stated that they will carry out researches and events that will examine global and regional developments through an interdisciplinary approach within the scope of SEPAM.
EU and Eastern Mediterranean will be discussed in the first seminar
Assoc. Prof. Dr. Akşit stating that the Eastern Mediterranean has an important place among the subject priorities, pointed out that they will focus on this issue in their first activities in the restructuring process. The guest of the first seminar to be held online will be Nişantaşı University Head of International Relations Department Assoc. Prof. Dr. Çiğdem Üstün. In the seminar, which will be held on Tuesday, May 25 at 13:00 and will be broadcast on the Near East University Youtube channel, the issue of "EU and Eastern Mediterranean" will be discussed. Assoc. Prof. Dr. Sait Akşit pointed out that the developments in the last decade have seriously shaken the balance in the region, and emphasized that the Turkish-Greek crisis, which was experienced as a result of the sharing of energy resources in the Eastern Mediterranean and the sovereignty discussions, was internationalized by Greece and the Greek Cypriot administration and turned into a Turkey-EU problem.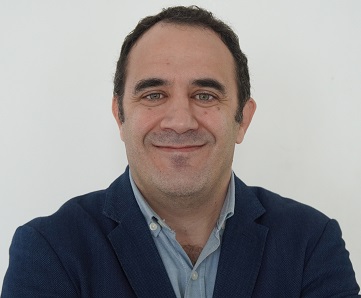 Assoc. Prof. Dr. Akşit pointed out the importance of Turkey to strengthen its diplomatic efforts in order to break the alliance ground that Greece and the Greek Cypriot administration try to establish with an exclusionary approach against Turkey and the TRNC, and develop cooperation efforts with the countries of the region. In this context, it is important to establish cooperation mechanisms through a common ground with Egypt and to create possible cooperation opportunities with Israel in the long term in terms of making regional cooperation more inclusive. Assoc. Prof. Dr. Aksit reminded that the EU's regional conference proposal, which Turkey and TRNC officials viewed positively, is still on the table, and stated that even though it is a weak possibility, the countries in the region coming together will be a positive development for the region. Stating that examining the role of the EU in the Eastern Mediterranean is also important for the future of Turkey-EU relations, Assoc. Prof. Dr. Akşit said that the development of cooperation mechanisms is necessary for the regional effectiveness and prosperity of TRNC and Turkey.
Seminars will continue
Assoc. Prof. Dr. Akşit stated that SEPAM seminars on regional and global dynamics and developments will continue and that they aim to produce scientific and academic knowledge that will contribute to the institutions and decision-makers in the TRNC and the region by addressing regional problems from different perspectives.