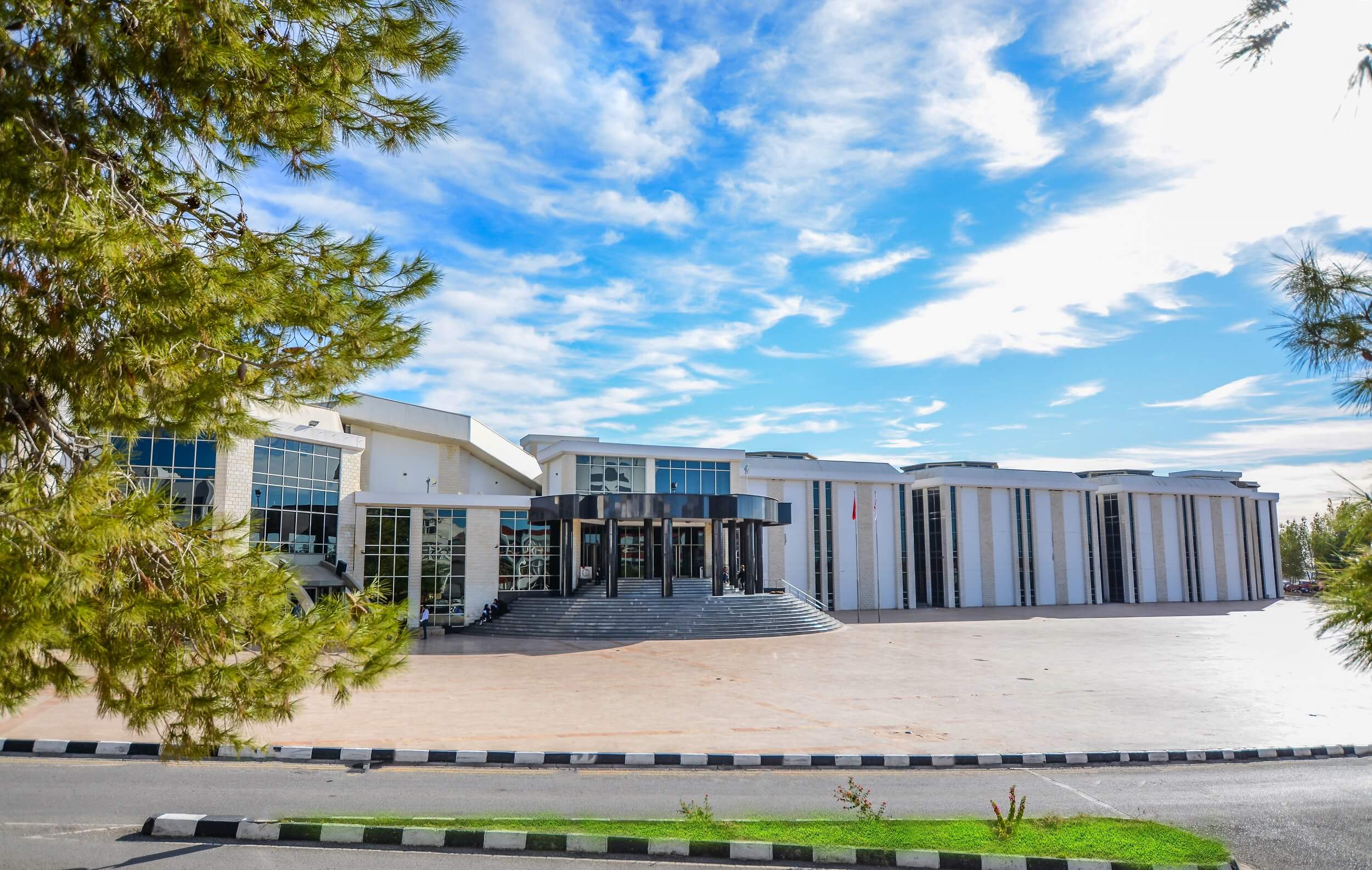 Besides being the most comprehensive information access and culture center in Turkish Republic of Northern Cyprus in compliance with international standards, Near East University Grand Library is among the world's rare libraries. The book collection of the Grand Library features more than 2 million books while the number of e-journal articles exceeds 550 million.
According to the press info delivered by the Directorate of Press and Public Relations Office of Near East University, the Grand Library also houses the newly opened Children Library where over 7000 DVD, 75 volumes of braille books and more than 750 audio books in Turkish/English are available for visually impaired users.
The Grand Library, which is 24/7 in service for the Cypriot Turkish Community, not only provides access to millions of e-articles and books including century-old rare collections but also facilitates additional storage, access to the visual media library and databases on Turkish Law and English Law. Attaching the utmost importance on ensuring an accessible and inclusive society for persons with disabilities, Grand Library houses a unit for them where they can easily access information without encountering any hindrance. Grand Library in which the official gazette is archived with the decree of the council of ministers of TRNC houses the Special Collection Section where rare books published in 1910 and earlier are available, the Reserve Section, Audiovisual Material Section, and Attila Türk Archive Room with 6000 published books and personal notes with historical value. The Grand Library, which has 7000 daily users, was selected as the "Turkic World Central Library" in 2007. KITS (Interlibrary Loan Tracking System), which is an online system for resource sharing, allows all members of KITS to access the books and scholarly e-articles.


Access to more than 2 million books, over 550 million e-articles, and proprietary databases of Turkish and British Law
Near East University Grand Library, which provides access to more than 2 million books and 550 million e-journal articles, also features the largest legal information portal in Cyprus. The HeinOnline, which is the world's premier online database providing access to more than 150 million pages of law documents including the UN documents, the Westlaw, which is one of the world's leading online legal research services providing access to all lawsuits, legislations, law journals, law reviews, treatises, and legal forms relevant to English law, and the Law Maritime of Commercial database, which provides access to laws, lawsuits and documents relating to maritime and shipping all over the world are included in the information network of the Grand Library.
An Understanding that Combines Traditional Librarianship Values with Future Information Technologies...
Near East University Grand Library, which has always been a vital part of the community, combines the traditional library concept with future information technologies. The integration of new information technology by adapting to the needs of digital information era boosts the library into a more vital intellectual center for the society. Using the information technologies of the future, the users access instant digital information easily. The visual media section houses cabins, where thousands of DVDs of music, documentary films and movies are available, group work rooms, and digital information storage centers, which allow access to millions of academic journals, reports, articles, newspapers and documents covering different subject areas. Grand Library also stands out as a center with conference and exhibition halls. Conference halls host many national and international meetings, workshops, symposia and panels where scholars, scientists and researchers present their studies and share their information and experiences. Many visual art exhibitions aimed at raising public awareness as well as enhancing visual information of the society are held within the body of the library. The archive and rare books collection section of Grand library houses documents with historical value and books that bring together accumulated information of centuries that witnessed the history of Cyprus and the world.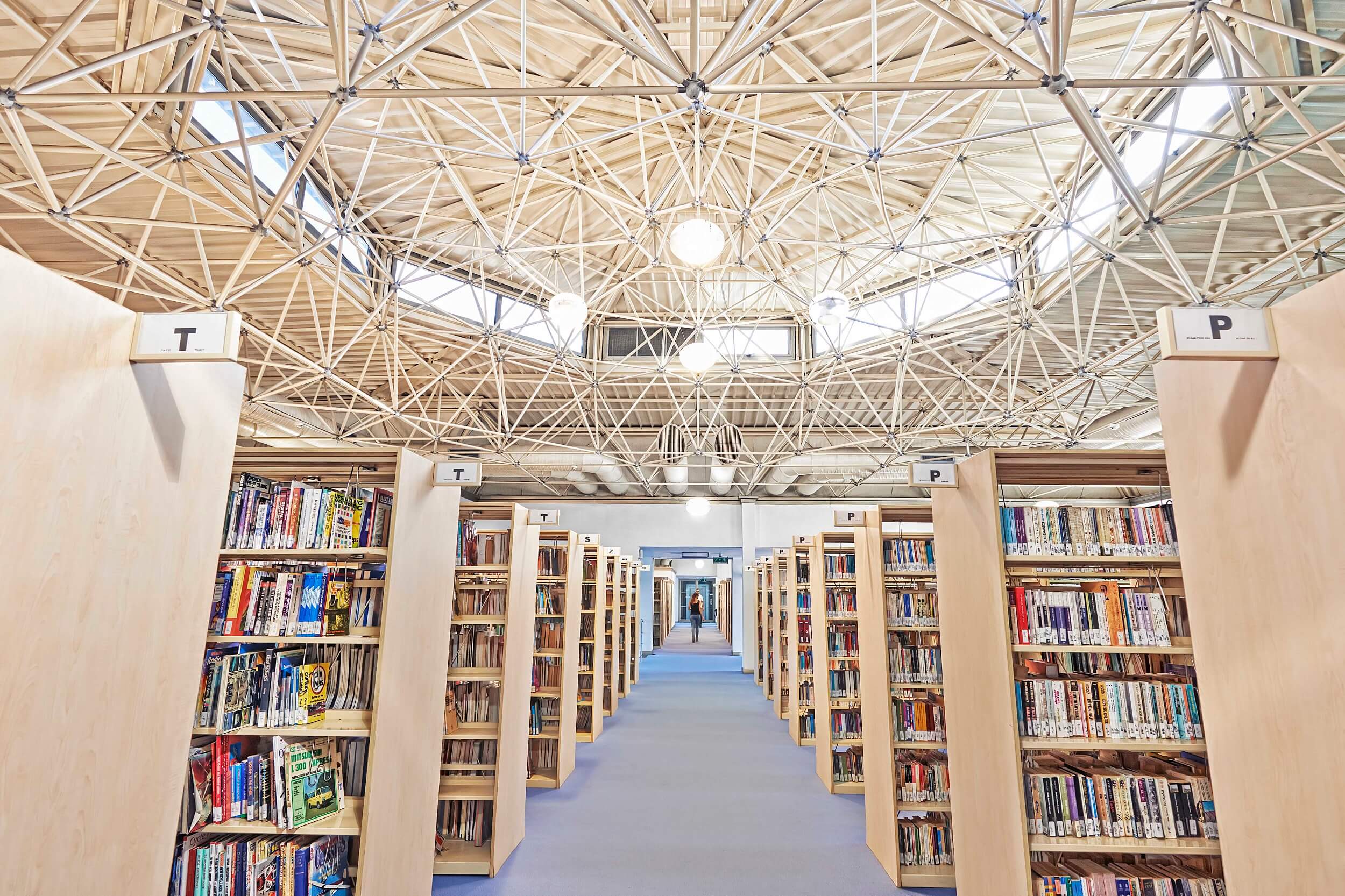 The Construction of the Rare Works Library is ongoing...
The construction of the Rare Works Library, which will be the second big library in NEU Campus, is ongoing. The library will house very rare works related to literature, history and arts, as well as manuscripts, personal collections, encyclopedias, imperial decrees, maps, CMC archive and notable works of our domestic researchers. Special collections of our notable domestic researchers, and special collections of Ahmet C. Gazioğlu, Atila Türk, Kutlu Adalı, Erdoğan Mirata, Osman Türkay and Özker Yaşın, which are currently housed by the Grand Library, will also the featured in the Rare Works Library.
Children's Library in the Service of Public...
The Children's Library Section of the Grand Library provides educational, recreational, and cultural resources for children aged 2 to 8. It has a large collection of picture books, story books, nonfictional books, and multimedia materials in English and Turkish. The overriding aim of the library is to develop children's reading, research, and creativity skills through different programs and activities. Children's Library houses an activity room, a story telling corner and a book room, where 630 books of interest are available to public.
Tümer Garip: "We will keep going Librarianship at International Standards"
Underlining that the Grand Library has been growing in the line with the future-oriented vision of the university and the needs of information of the public since its establishment, NEU Vice Rector Tamer Garip stated that they had opened a new page to the understanding of librarianship in the Turkish Republic of Northern Cyprus through innovative approaches and original works related to information organization and access.
"Modern libraries are not the places where tons of books are stored for circulation. Modern Libraries are learning centers of the digital information era which provide access to millions of information resources. Within the framework of a certain planning and social information needs, Grand Library has realized a significant growth concurrently to the growing information needs of our university and country. Our library, which is the most reliable information access center for our university and our country, will continue to grow consciously and steadily with long-term planning in the awareness of this responsibility. We will continue to adapt the needs for digital information to accommodate the information needs of public. Grand library will keep growing alongside technology and help educate the public in ways like never before. We will also continue to exert effort towards raising awareness, encouraging students to develop reading habits and keeping up to date with the latest information technologies" said he.