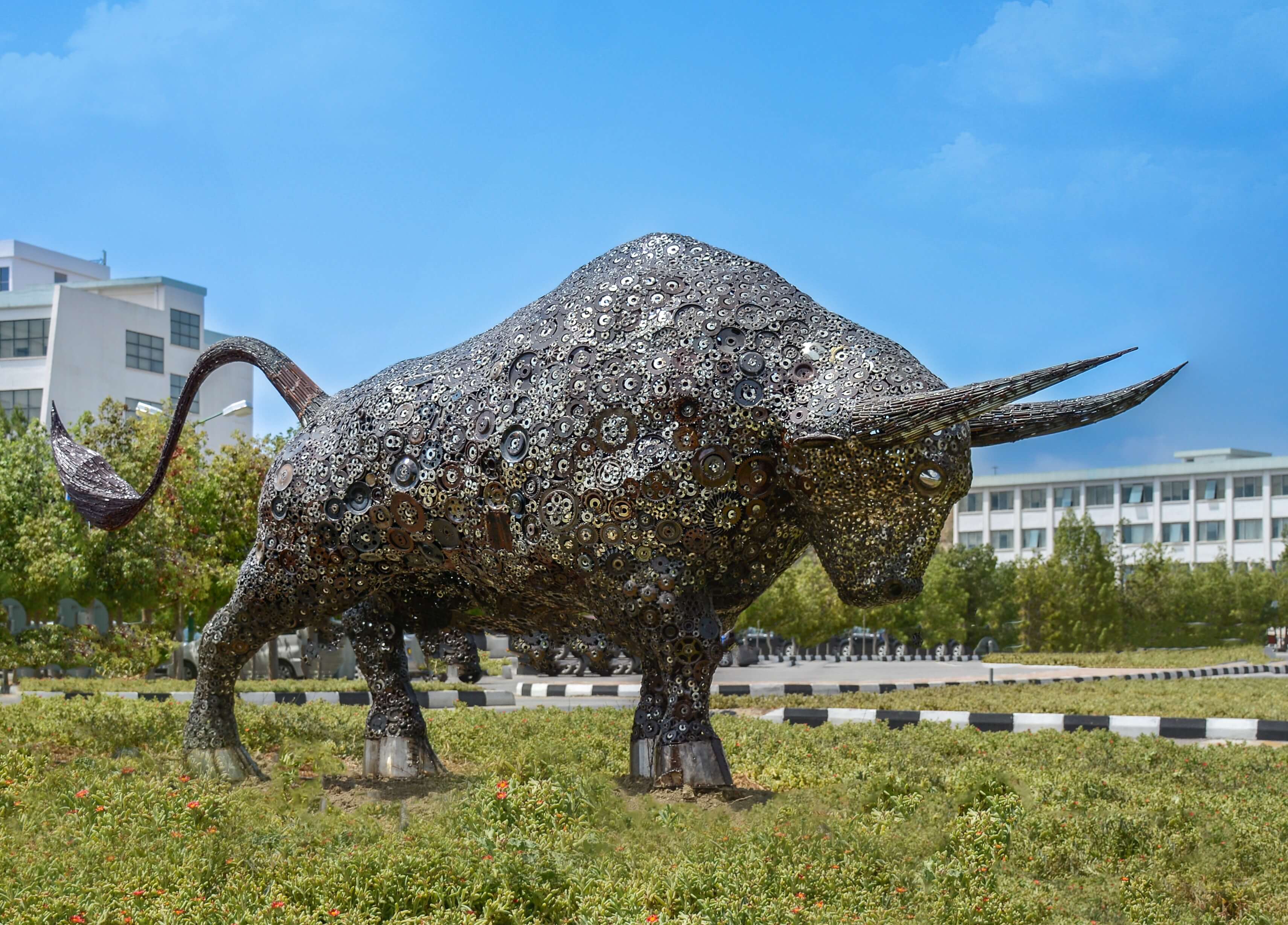 Kyrylo Maksymenko, Lecturer of Faculty of Fine Arts of the Near East University, made a metal bull sculpture weighing about 2 tons with about 10 thousand pieces of scrap metal pieces collected from various objects.
The metal bull sculpture made by Kyrylo Maksymenko at a workshop on the Near East University campus as a result of seven months hand work is now being exhibited on the Near East University campus.
According to press information released by the Near East University Press and Public Relations Directorate, more than 10 thousand metal pieces collected from scrap objects were used to reconstruct the metal bull which is 2 and a half meters high, 5 meters in length and 2 tons by weight.
In the handmade art work which is produced by combining the parts by applying the MiG weld; about 5 thousand washers, 2 thousand gear wheels, 3 thousand nuts, 500 screws, 200 meters of iron wire and iron and scrap car parts were used as production materials.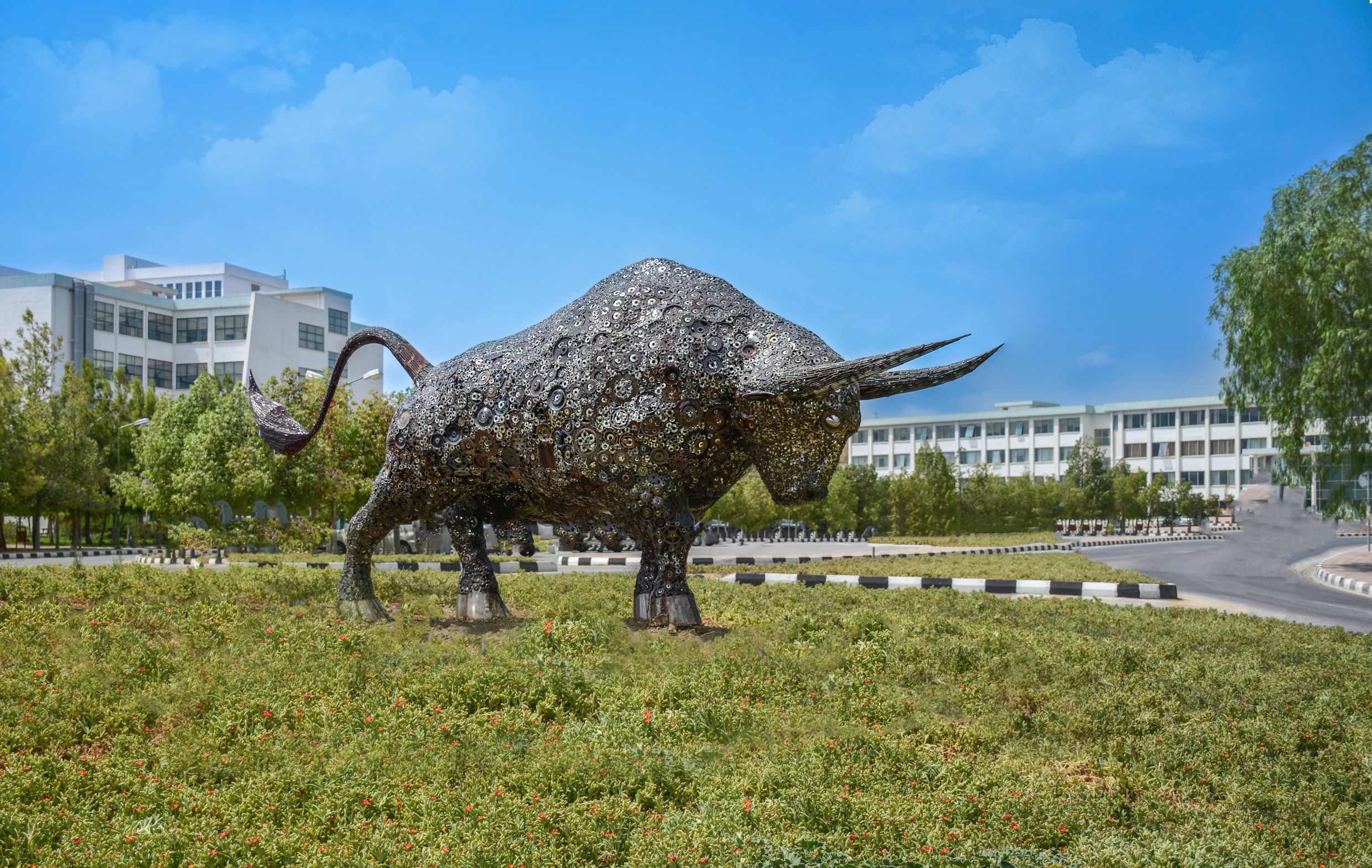 Industrial Art Deity Metal Taurus attracts the interest of art lovers …
The bull Kyrylo Maksymenko made by Kyrylo Maksymenko working on metals day and night during seven months attracted great attention of art lovers, university students as well as the guests coming to the campus.
"I worked for about seven months at the workshop, thinking about what to put where and how to put things on day and night for several months", says Maksymenko. "It was the result of combining tens of thousands of metal pieces and irons, which I gathered from scrap vehicles reaching up to two tonnes of weight, attached in harmony with mig welding and hand tools, in their natural state. Using waste metals in their natural state is more difficult than putting sculpture with other techniques. It requires a lot of labor, self-sacrifice and time to turn the scrap material into an art work in the hands of an artist. "