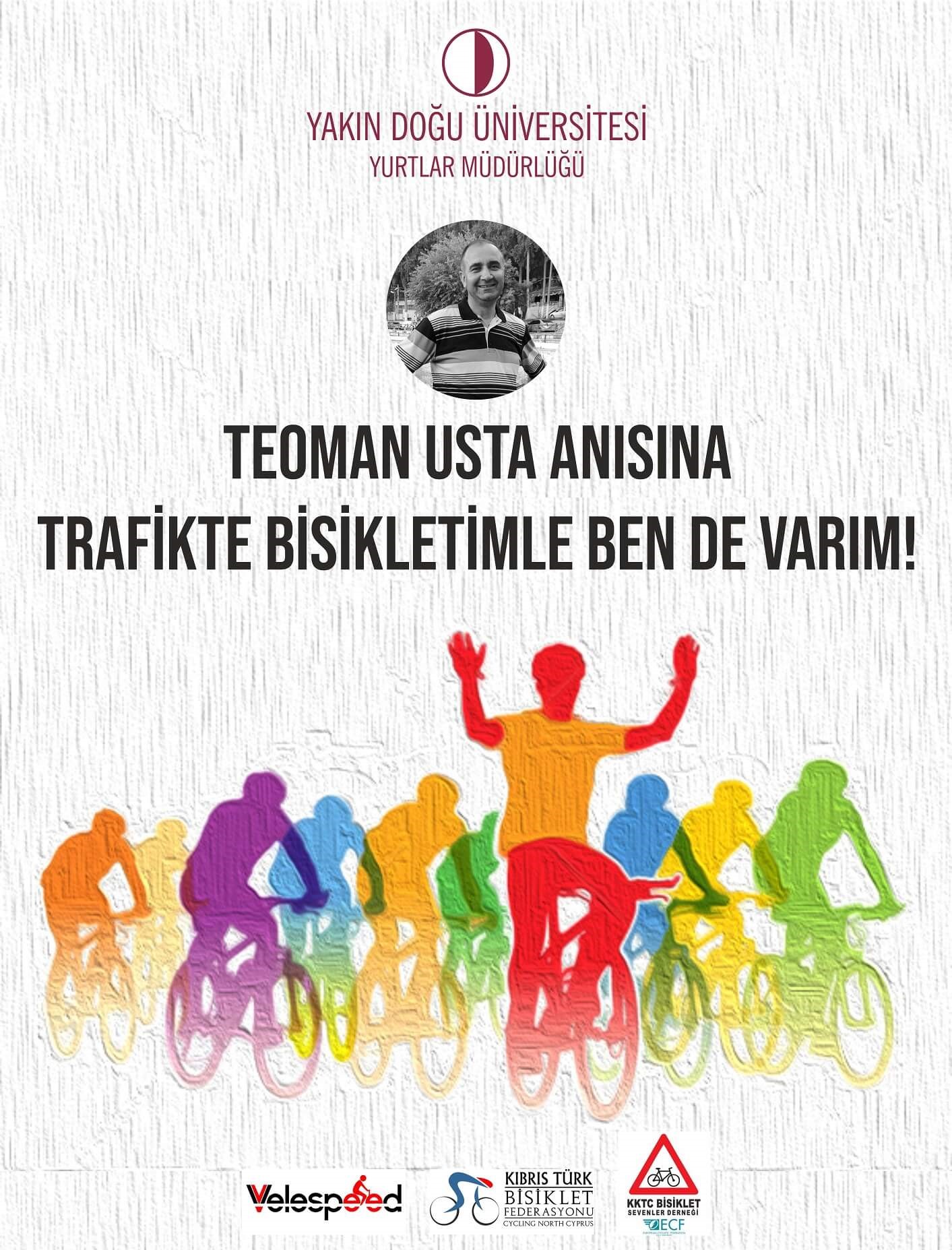 Teoman Telek, who lost his life in a traffic accident caused by an alcoholic driver on his way home on his bicycle, was commemorated with the bicycle tour organized by the Near East University Dormitories Directorate with the support of the Bicycle Federation, Bicycle Lovers Association and Velespeed.
Many students attended the memorial ride organized to draw attention to cyclists in traffic, to demand safer roads, and to raise awareness of the community to comply with traffic rules, "I'm in the traffic with my bike in memory of Master Teoman!". Cyclists riding their bikes on the streets of Nicosia to commemorate Teoman Telek gave the message "we are in the traffic".
Teoman Telek, who has been working as a cook at the cafeterias of Near East University for 15 years, caused great sadness by losing his life in a traffic accident caused by an alcoholic driver on his way home on October 13, 2021. Telek, 44, the father of three children, was one of the names that won the love of everyone at Near East University with his smiling and calm personality.
Recep Uğur Arslan: "With the event, while commemorating the master Teoman, we also wanted to draw attention to the difficulties experienced by cyclists in traffic."
Near East University Dormitories Manager Recep Uğur Arslan said, "We were deeply shaken by the loss of Master Teoman, who worked at the Near East University catering units for many years and won the love of everyone with his smiling face, in a traffic accident. Drawing attention to the "We are in the traffic!", he said they wanted to give the message. Arslan said, "Bicycle can be positioned as one of the main means of transportation in our country with the advantage of the short distances in the city," and emphasized that road arrangements should be made and social awareness should be increased for this.