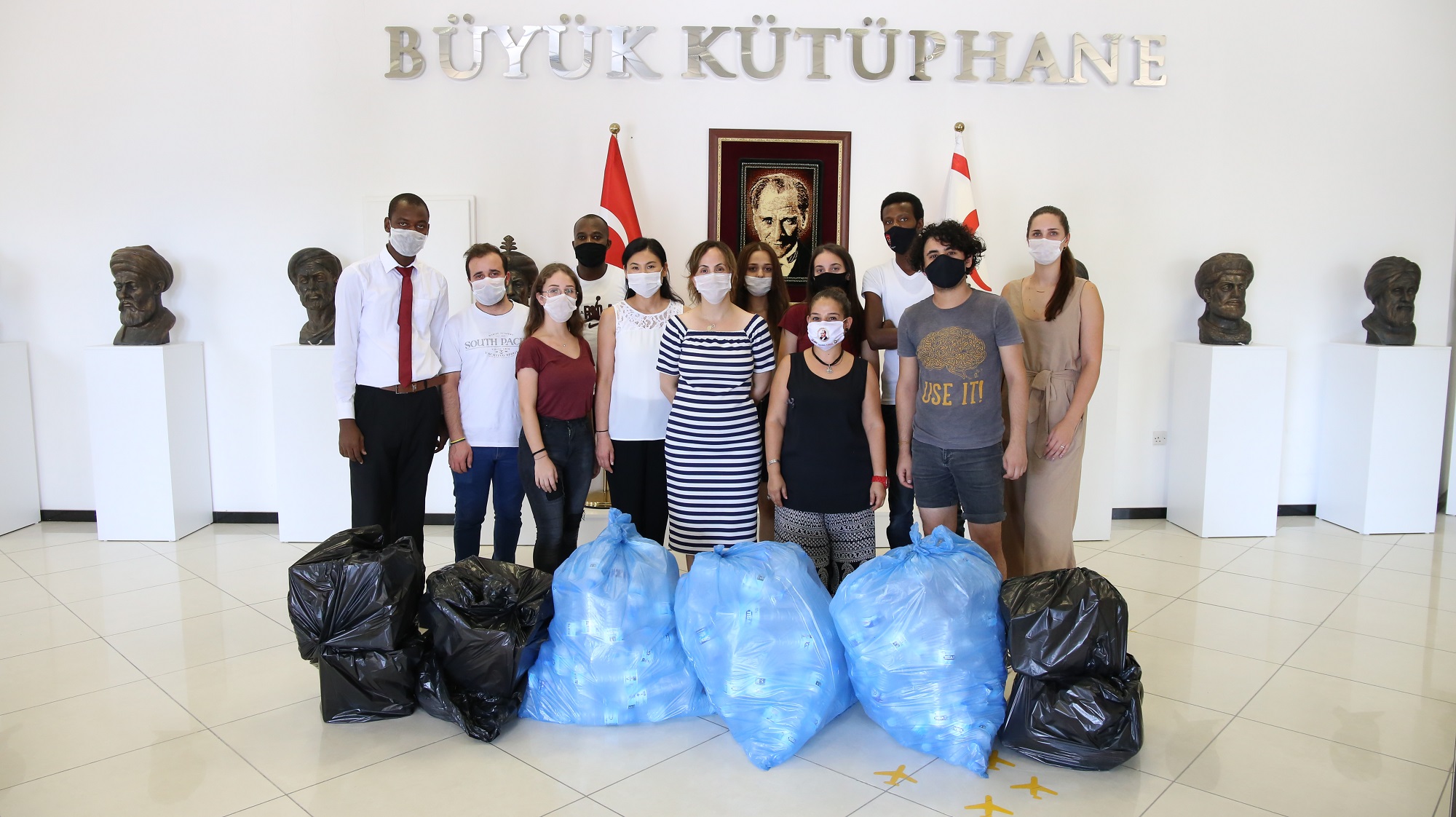 The waste accumulated in the recycling waste and collection bins placed in different points of the campus, which was initiated with the aim of introducing recycling to Near East University students, making this a habit among the students, ensuring its sustainability and creating environmental awareness, is sent to the recycling factory and brought back to the economy.
According to the information given by the Press and Public Relations Directorate of Near East University, the plastic bottles and papers collected in the bins with the slogan "Every waste is not a waste" by the Near East University Great Library staff were sent to the recycling facility in Alayköy to be recycled and brought them back into the economy.
Raising environmentally sensitive individuals respecting all living creatures is intended…
Sharing information about the study they initiated to raise awareness and create resources with the slogan of "Every waste is not a waste", Near East University Grand Library Director Gülten Sala Lay said that they aim to raise awareness with this social awareness project among individuals who are sensitive to the environment and respectful to all living creatures.
Stating that wastes should be recycled and disposed of without harming the environment in order to preserve natural resources, which are the prerequisites of a healthy life, in a livable and sustainable way, Sala Lay said that they will continue their study on recycling in the new academic period. Gülten Sala Lay said, "We would like to thank the staff and students of the Great Library Directorate for their contribution, and we invite our students to set an example to other people in this issue and carry out similar activities and to support this campaign within the scope of social awareness."