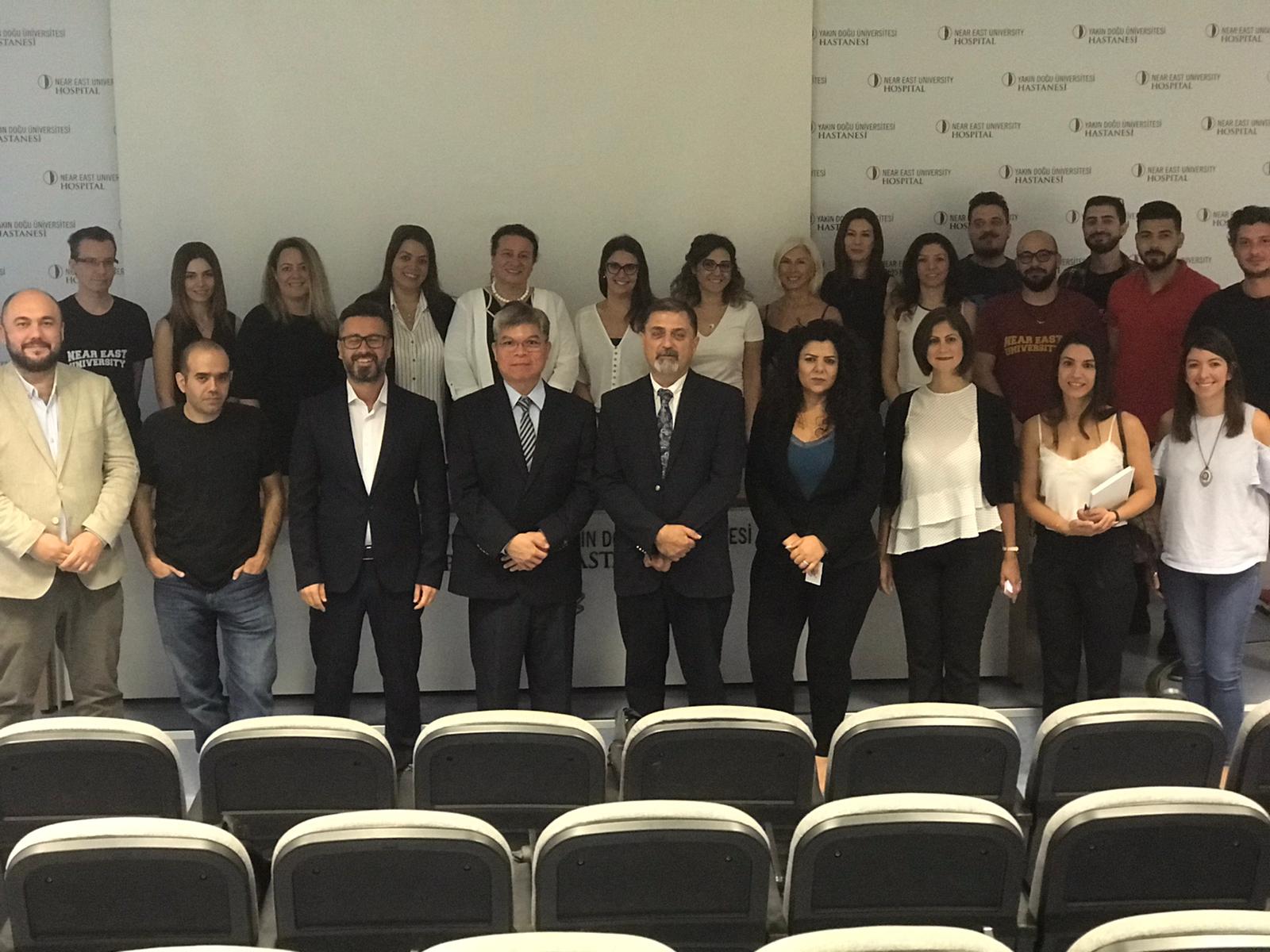 The 6th International Sleep Medicine and Science Specialist Forum of the International Sleep Science and Technology Association (ISSTA) and the ISSTA Members Annual Board were held at Near East University.
Academicians and industry representatives participated intensively at the 2019 ISSTA Members Annual Board and 6th International Sleep Medicine and Science Specialist Forum hosted by Near East University Technology Initiative (NERITA) and Near East University Faculty of Health Sciences in Hall 101 of Near East University Hospital.
Presentations made on Sleep Medicine and Technologies…
According to the information provided by the Directorate of Press and Public Relations of Near East University, the opening speech of the symposium held in three sessions was delivered by Technology Advisor of Near East University Chairman of the Board of Trustees and President of NERITA, Prof. Dr. Murat Özgören. Prof Dr. Özgören emphasized the importance of geology, environmental factors, and location of sleep medicine in the sleep medicine research and how critical the importance of design in sleep medicine and all medical processes.
President of the International Sleep Medicine Technologies Prof. Dr. Rayleigh Chaing in his speech presented some of the technological advances in sleep medicine and the block chain connection.
Yiğit Camcı, Vodafone Telsim Marketing Manager, who participated in the meeting as a private sector representative, made presentations about the "Internet of Things and 5G technology,"; Ali Tüzünkan from INNOVIA Company made a presentation on "Academia-industry research culture and cooperation", and Nurullah Akkaya from NEU Robotics Laboratory made a speech on Artificial Intelligence.
New occupational groups are forming in the sleep area…
In the second session of the symposium, Dean of the Faculty of Health Sciences of the Near East University, Prof. Dr. Adile Öniz Özgören presented their studies on sleep medicine in collaboration with academia and industry. Afterwards, she stated that new occupational groups would be formed in the areas related to sleep, and that she had a lot of duties in terms of academic training of these occupational groups at the Faculty of Health Sciences.
The brain function of sleep was discussed…
Near East University, Faculty of Health Sciences Lecturer Dr. Gonca İnanç made a presentation on hemodynamic changes in sleep, Dr. Ipek Ergönül from Dokuz Eylül University focused on the effects of shift work of human factor on the brain function, Dr. Burçin Şanlıdağ from Near East University spoke on clinical approached on epilepsy patients, and Gülcem Altınoğlu told about the role of Neurofeedback therapy in sleep medicine.
Following the presentations, discussions on sleep medical technologies, academic studies, potential academic studies and collaborations were held. After the presentations, the third part of the symposium was held in NERITA meeting room with the participation of the speakers and some other participants. The participants' questions and problems related to their studies, solution proposals, and future research topics were discussed and the event held with partnership of ISSTA, Near East University, NERITA, DESAM and NEU Faculty of Health Sciences was concluded.