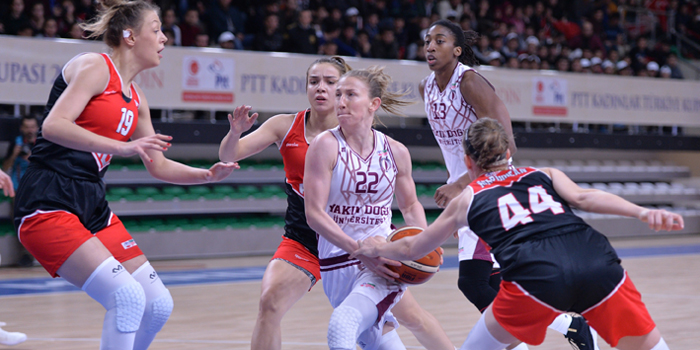 The rival of the Near East University that defeated Abdullah Gül University at the quarter final of the PTT Women Turkey Cup hosted by Mardin was BOTAS Sports. The two teams will fight to go to the final of the cup.
According to the press information given by the Near East University Sports Club, the match will take place on Friday, February 23, 2018, at 14.30 in Turkish Republic of Northern Cyprus time zone, at 15.30 in Turkey time zone, at Artuklu New Sports Hall in Mardin. Cup matches will be broadcast unencrypted and live on TİVİBÜ Sports and Youtube channel.
Provided that the Near East University defeats BOTAŞ Sports, it will meet the team that will rise to the finals in Group B on 25 February 2018.
Zafer Kalaycıoğlu: "We Will Concentrate For The Tough Match …"
Near East University Women's Basketball Team Head Coach Zafer Kalaycıoğlu, speaking about the semi-final match with BOTAŞ Sport, said tha they wanted to go the final by keeping the fighting dose high.
Expressing that they will be more concentrated for the second step, the Head Coach Kalaycıoğlu said, "Cup matches are tough challenges. All teams want to win the cup. In this, everyone in the field is trying to show their strength. We are glad we passed the first round. In the first match we were unable to prove ourselves, so this game will be harder. Botaş Sports is one of the good and strong teams of the League. The two games we played in the league were a hard fight. Botas Sport's goal is to win the Cup. That's why there will be a very tough match tomorrow. We know that the cups are not easily won and we are in a tough fight. As a first step, we keep our focus on the high level to stay in the finals. I believe that my players will do their best to achieve this and I trust them. I hope to win the cup by staying at the finals ".