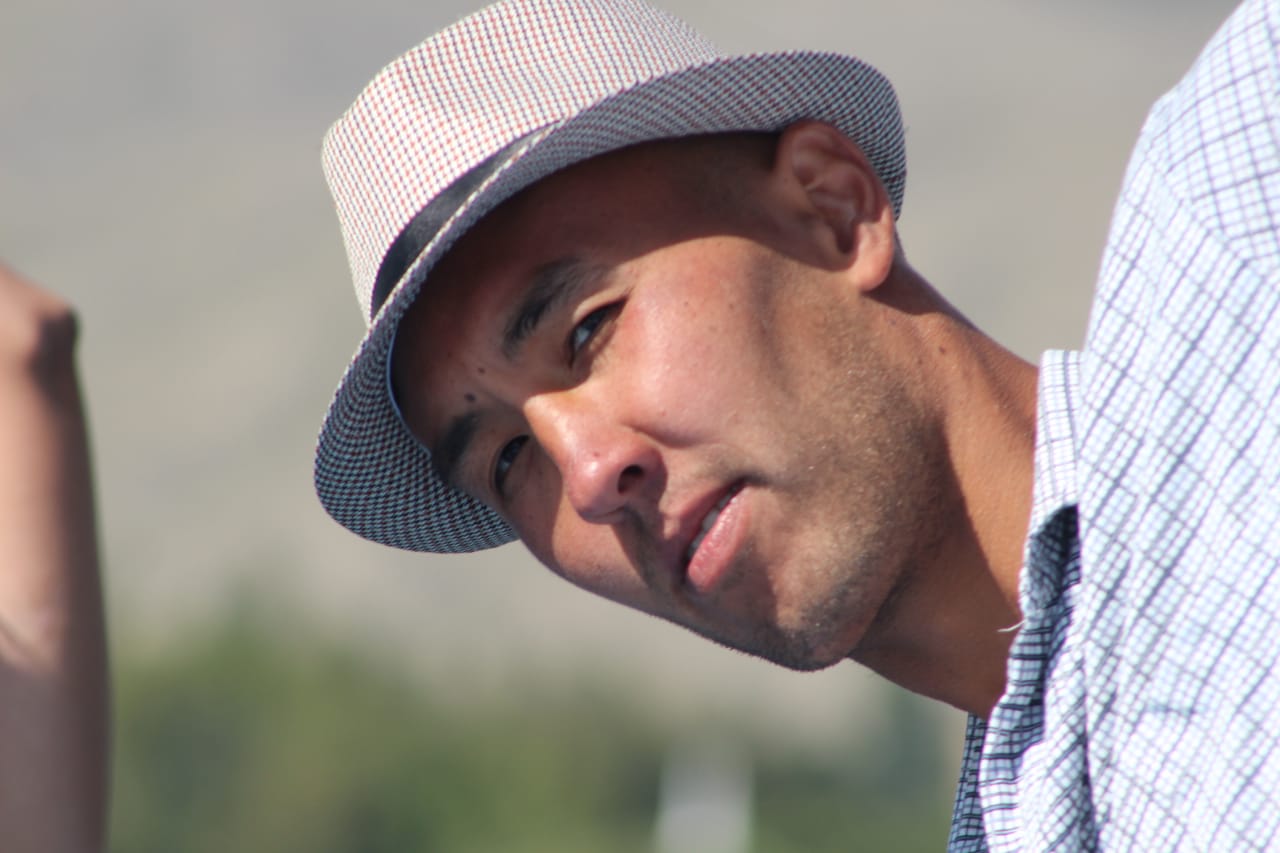 The artists, who have been depicting the corona days and isolation process for the Cyprus Museum of Modern Arts, is continuing to express their feelings with painting, sculpture, ceramics, graphite, and print art.
According to the information provided by the Press and Public Relations Directorate of Near East University, artist Talgat Zhumagulov commented on his work for the Cyprus Museum of Modern Art; "In this composition, the main idea of the artist is the field. We use north, south, east and west horizontal turning points when traveling in daily life. In this case, we oppose them against each other. Therefore, the four holes in the statue have curved and flush frames. The vertical volume of the statue is reproduced with parallel repetition in the opposite direction and shows the duality of our world."
Who is Talgat Zhumagulov?
He was born in 1987 in Semey, Kazakhstan. He studied at Abay Humane College between 2002-2006. Between 2007 and 2012, he studied at the T.K. Zurgenov Kazakh National Academy of Arts. He is a participant of many artistic and creative events:
2008 – Took part in the international "Delphic Games" festival in Almaty.
2009 – Took part in the "Independence Day" exhibition.
2010 – Attended the International Symposium held among the students of the Independent State Community countries held in the city of Moscow.
2013 – International snow and ice Symposium "Eight Lakes" organized in the city of Almaty.
2014 – International Ice Festival "Ice Tale" held in St. Petersburg.
2015 – Participates in the stone symposium for the city Uralsk "City Day".
2015 – Received Honor Medal at the exhibition, which was held in Almaty city, dedicated to 550th years of Kazakh Khanate for the innovation of style.
2015 – Attended the international ice and snow festival held in the city of Khorgos.
2016 – Attended the "International sand sculptures festival" held in Cholpon-Ata city, and "Golden sand of Issyk-Kul".
2018 – Attended the sculptural projects exhibition organized by 'Santo – Reception House' in Almaty.
2018 – Attended the "Kazakhstan Statue" exhibition, held in Almaty Art Center, dedicated to the 85th Anniversary of the Union of Artists of the Republic of Kazakhstan.
2018 – "Energy" held at the A. Kasteev State Art Museum in Almaty, participated in the international young artists competition.