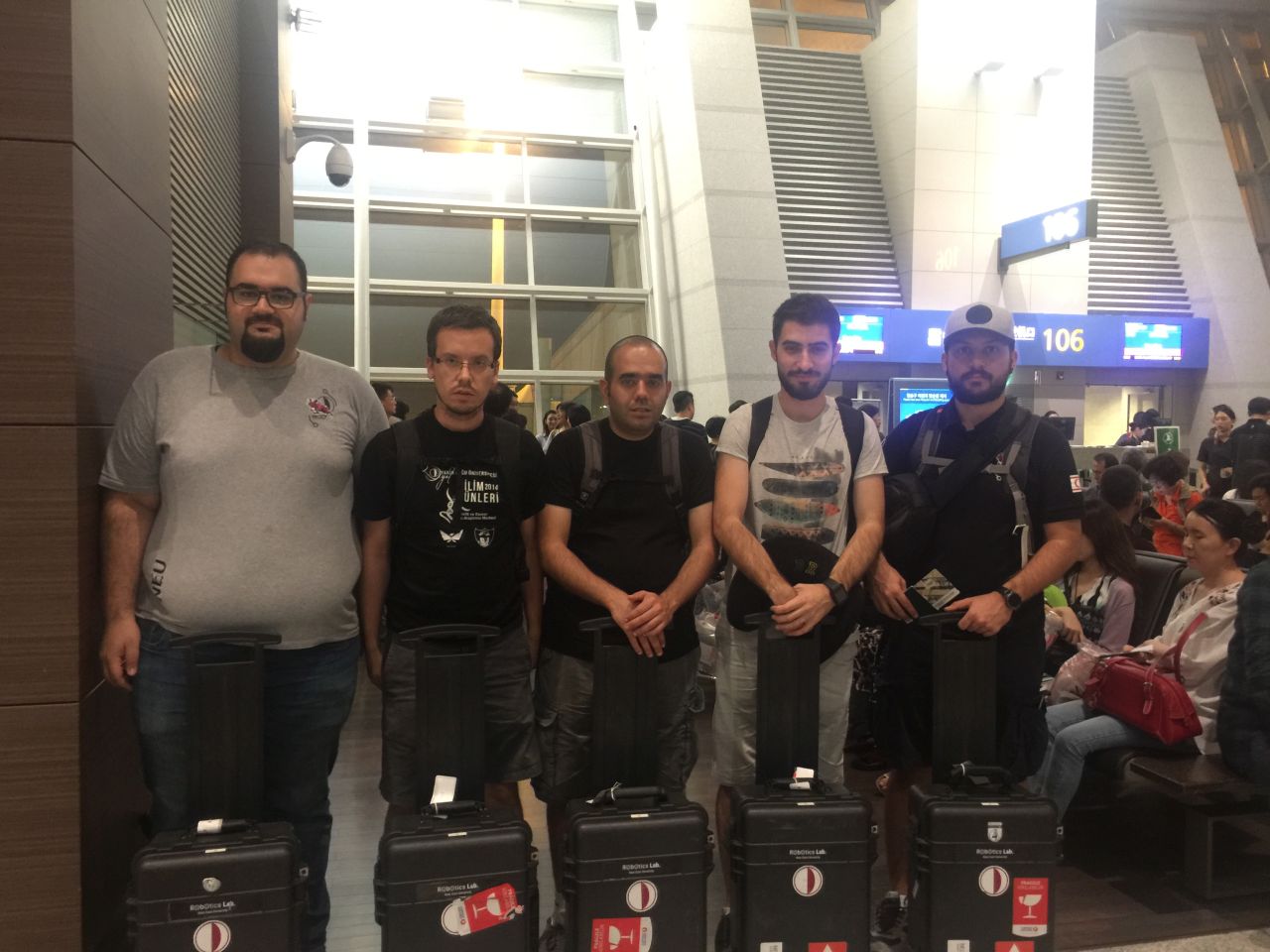 Ranking the 9th place in the World Robot Soccer Cup (RoboCup) 2017 that held in Nagoya-Japan, the crew of NEUIslanders, the robotic soccer team of the Near East University, has returned to the island.
According to the press release issued by the Near East University Press and Public Relations Directorate, the team arrived at the island after about 40 hours of travel from Japan where they had stayed for 12 days.
Upon returning to the island, team captain Ersin AYTAÇ shared his views and expressed his satisfaction with accomplishing the goals that they set for RoboCup to which they had set a foot 6 years ago.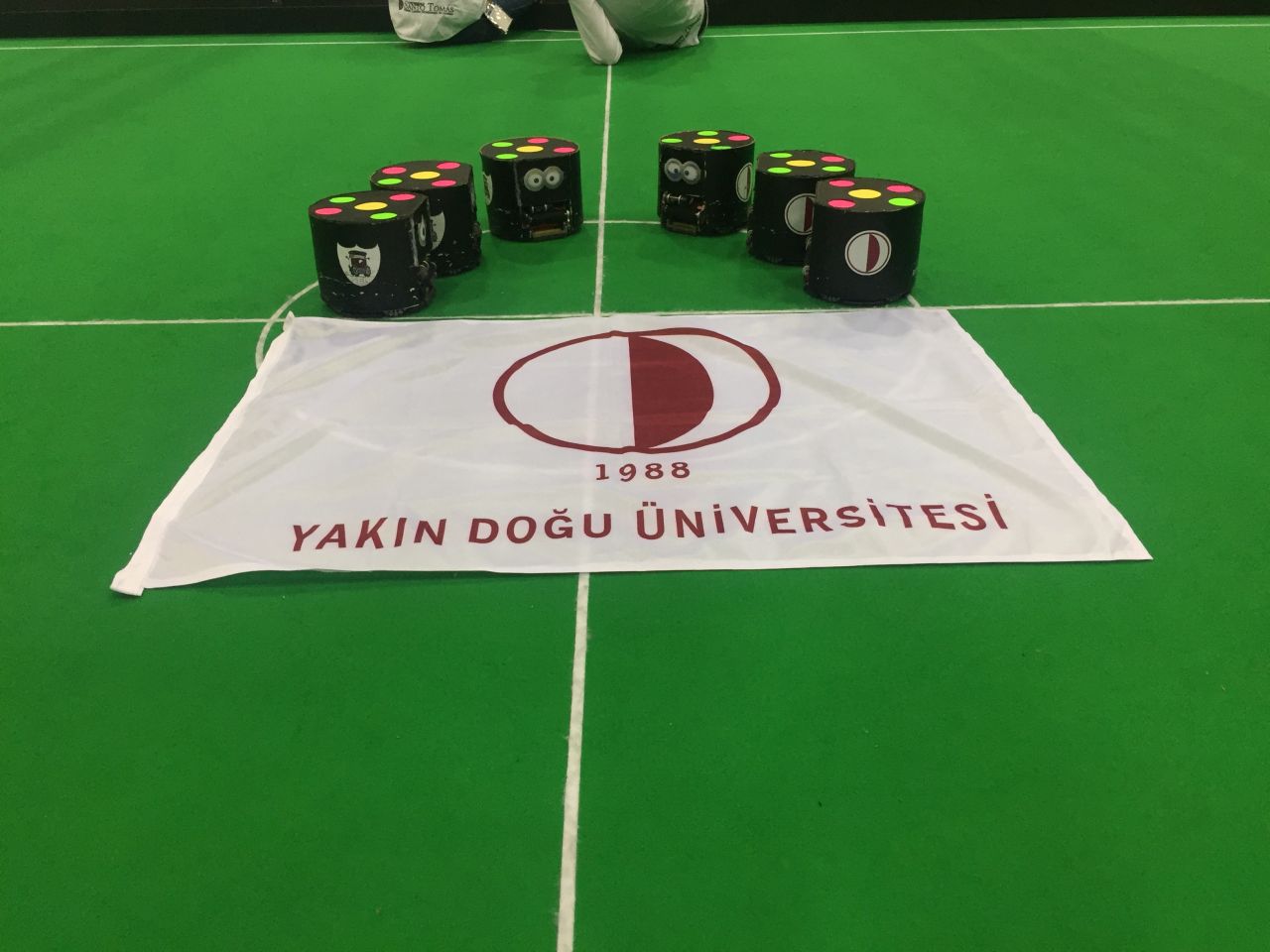 More intelligent robots will be developed….. Artificial Intelligence software will be written from scratch….
It was noted that the team members of NEUIslanders held a meeting inter-se following the RoboCup 2017 and discussed about the tournament as well as made plans regarding the next World Robot Soccer Cup in Canada.
Nurullah AKKAYA, person in charge of the team's artificial intelligence, said they would create a more offensive robotic soccer team by writing the team's artificial intelligence from scratch in order to be able to take place in the top 4 in the World Robot Soccer Cup 2018.
Görkem SAY, person in charge of the electronics system of the team, said he would replace the main board on the robots with a more powerful microprocessor to support offensive tactics with smarter robots.
Mustafa ARICI, who is in charge of communicating with robots, underlined the importance of velocity and communication in robotic soccer.  "Due to the rapid playing of robotic soccer, our team's new artificial intelligence and Wi-Fi connection between the robots will provide an acceleration of about 30m/s which will create a team that processes and communicates faster than the competitors "said he .
Berk YILMAZ, one of the youngest members of the team and also a 2017 graduate of the Near East University, said he would work to create more efficient robots by improving the connections between the robot main card and the stepper motor drive card.
All team members underlined their commitment to working consistently and voiced their belief that they would be more successful in the 2018 World Robot Soccer Cup to be held in Canada.