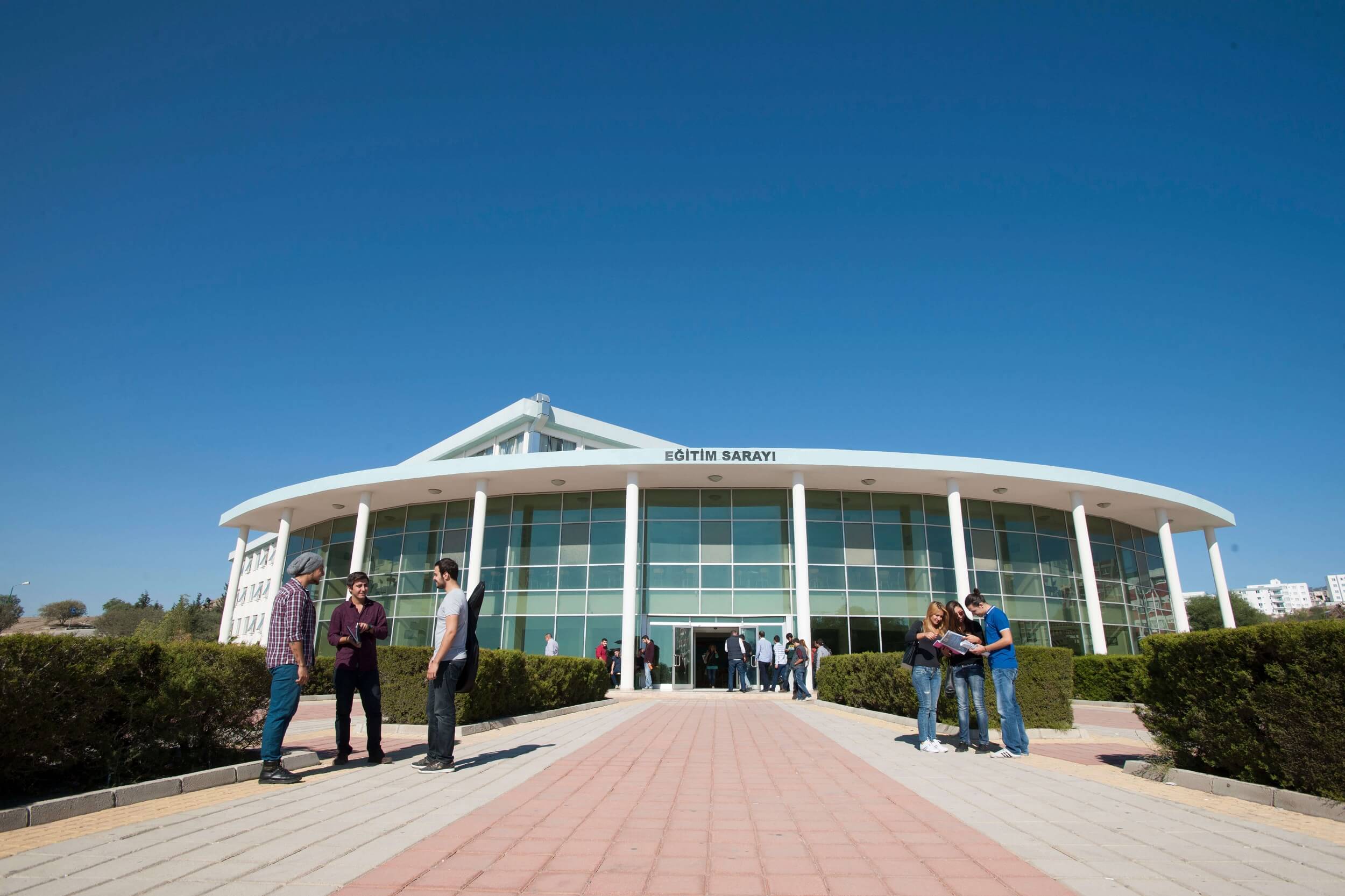 It was announced that the registration to the Non-Thesis Master's Programme offered by Near East University for the Fall Term of the Academic Term 2018-2019 on Secondary School Field Teaching has started.
According to the press release issued by the Directorate of Press and Public Relation of Near East University, applications to the non-thesis master's programme will continue by the end of 28th September 2018 (end of working hours) and those who are interested are advised to make their registries in person to the NEU Registrar's Office.
Furthermore, in order to make registry to the above-mentioned programme, candidate students are required to have the following requirements: Being a TRNC citizenship and also being a graduate of a 4-year programme of Faculty of Education of a higher education institution. In addition to the above, further details about the programme was provided and stated that the non-thesis master's thesis programme comprised a total of 13 modules and the modules would be available on weekdays after 17.00 hrs and the programme is to be completed by June, 2019.
Highly qualified teachers will be raised via the programme…
Making a statement regarding the matter, Head of Department of Secondary School Filed Teaching, Assist. Prof. Dr. Erinç Erçağ, stated that the programme was accredited by Higher Education Planning, Evaluation, Accreditation and Coordination Board of the Turkish Republic of Northern Cyprus (YÖDAK) and added that with the various master's programmes offered by the Near East University, they were determined the raise highly qualified and competent individuals; and raise the quality teachers.
Assist. Prof. Dr. Erinç Erçağ also emphasised that Near East University aims to provide educational programmes at world quality standards; with the goal to raise and equip teachers with all the necessary skills and knowledge to enable them to be the best in their fields. Moreover, Assist. Prof. Dr. Erinç Erçağ added that they aimed to graduate teachers who will be devoted to their professions; and knowing the significance of resilience in teaching, raise teachers who never lose their desire to teach throughout their teaching lives.
The current master's programme offered will provide the students, with different characteristics, to discover their potentials and be facilitators of learning via pedagogically making use of all types of teaching and learning tools; alongside various teaching and learning activities in the field of education. Assist. Prof. Dr. Erinç Erçağ, ended his words by stating his strong belief that those who graduate from the Non-Thesis Master's Programme on Secondary School Field Teaching offered by Near East University are to be very successful in their career lives.