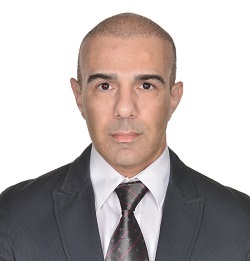 Academic Member of Near East University Faculty of Economics and Administrative Sciences Prof. Dr. İsmail Sıla's scientific work titled as "Linking Quality and Social and Financial Performance: Contextual, Ethical Approach" has been published in one of the best journals titled as Production and Operations Management Business Week and Financial Times.
According to the press release issued by the Directorate of Press and Public Relations of Near East University, the published research was on the applications of Total Quality Management (TQM) of the companies in Northern Cyprus and Turkey and Institutional Social Responsibility (ISR); and that this study had been published in two of the best journals in the world titled as Production and Operations Management Business Week and Financial Times.
This is the first time a research study on quality management has been done in our country…
It was pointed out that Prof. Dr. İsmail Sıla conducted his research study by collecting data from various sectors in Turkey and Northern Cyprus to examine the relationship between total quality management applications, institutional social performances (such as environmental protection, contributions to the society) and financial performances of companies; where he analyzed the data through surveys and statistical modeling. Stakeholder theory, holistic social agreement theory, legitimacy theory and total quality management have been utilized as the theoretical basis of the study.
Firms are not taking the needs and requests of shareholders into account…
Providing details regarding his work, Prof. Dr. İsmail Sıla stated that although this was a necessity, the firms in our country were not taking the stakeholders' needs and requests into account.
Prof. Dr. Sıla further added that normative stakeholder theory confirms that firms have real social responsibilities and added that he main responsibility of the management was not to achieve financial success of the firm; and that it was rather to balance the various stakeholder's needs and thus assure that the firm 'stands tall'. Prof. Dr. Sıla added that in certain circumstances the shareholders might even need to protect the interests of stakeholders partially over shareholders. However, he points out that as it is the case in many other countries, the firms in our country adopted strategies which overlook these issues. In fact, he stressed that he found the strategies of the firms short-term and was based around only preserving the interests of the shareholders.
The rights and consumer rights of the private sector personnel are not being protected in our country…
Providing examples in his study, Prof. Dr. Sıla stated that the rights and consumer rights of people working in the private sector were not being protected sufficiently. He stressed that in order to achieve a sustainable success, there was a need for suitable approach to total quality management; which includes and balances the stakeholders' needs.