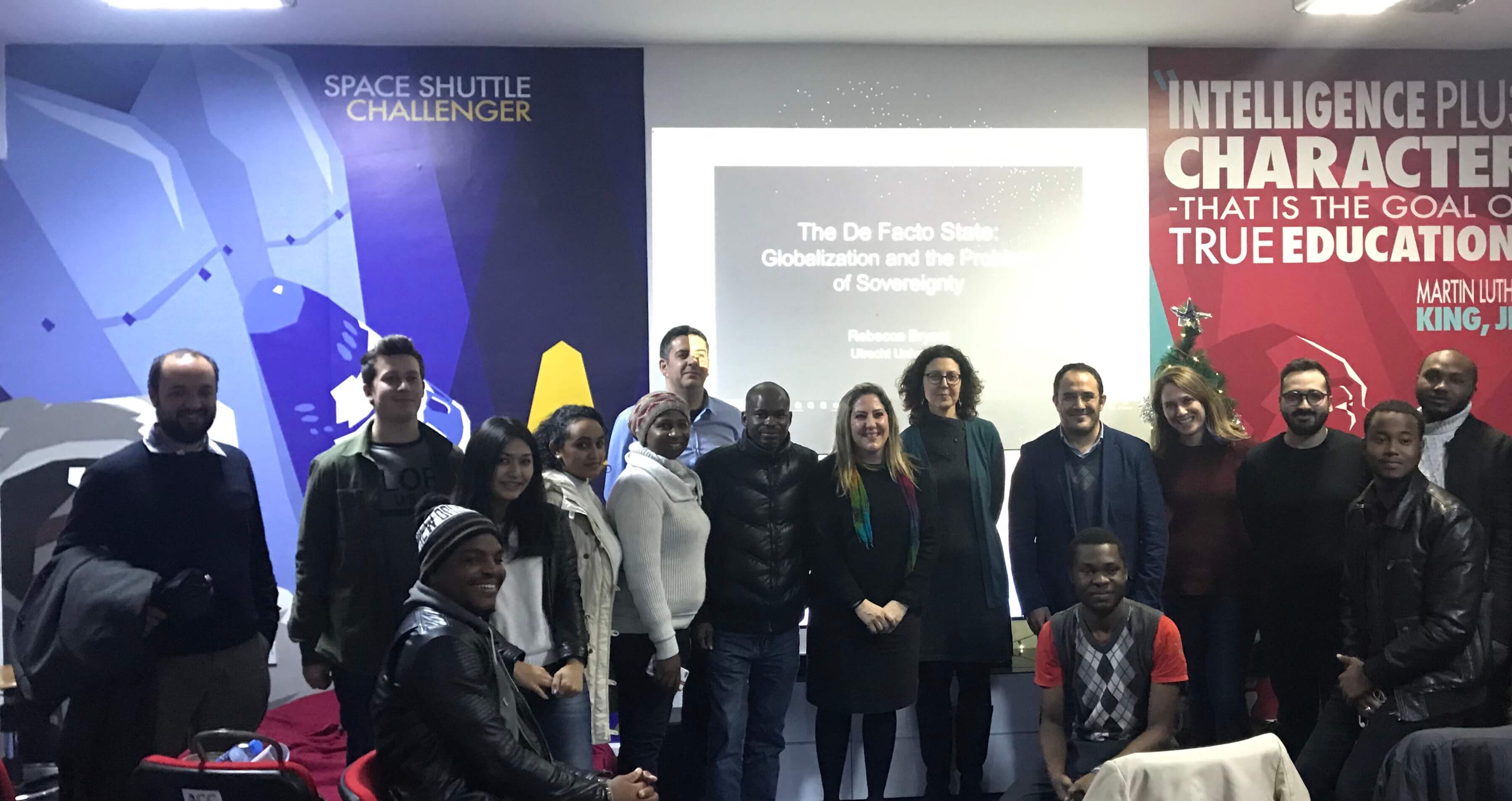 Professor Rebecca Bryant, conducting academic and inter-disciplinary studies in areas such as De Facto states, politics of memory, nationalism and anthropology, attended as a speaker at the "De Facto / Unrecognized States in a Changing Global Context" seminar held by the Near East University Faculty of Economics and Administrative Sciences.
According to the information given by the Press and Public Relations Directorate of the Near East University, Rebecca Bryant, Professor of Social and Behavioral Sciences from the University of Utrecht in the Netherlands, gave a seminar upon the invitation of the Departments of Public Relations, International Relations and Political Sciences under the Faculty of Economics and Administrative Sciences. At the seminar, which was held at the American Corner of the Near East University Grand Library, the students and professors showed great interest. The seminar focused on the state-building process in the North of Cyprus after 1974, referring to her new book that was written together with the researcher Mete Hatay. In her presentation, she pointed to the common features of the de facto states in the global framework. Dr. Bryant gave examples from unrecognized states such as Abkhazia, Pridnestrovya (Transnistria), Turkish Republic of Northern Cyprus and Palestine. Professor Bryant pointed out the demands of the unrecognized states, which are primarily internationally unrecognized countries, for their involvement in international organizations and societies such as the United Nations, and their efforts in democratization. Prof. Bryant also addressed the existential needs of the unrecognized states such as citizenship, country borders, travel and trade. v
Professor Rebecca Byrant's works include "From Subjects to Citizens: Modernity and Nationalism in Cyprus" and "Cyprus and Memory Politics".