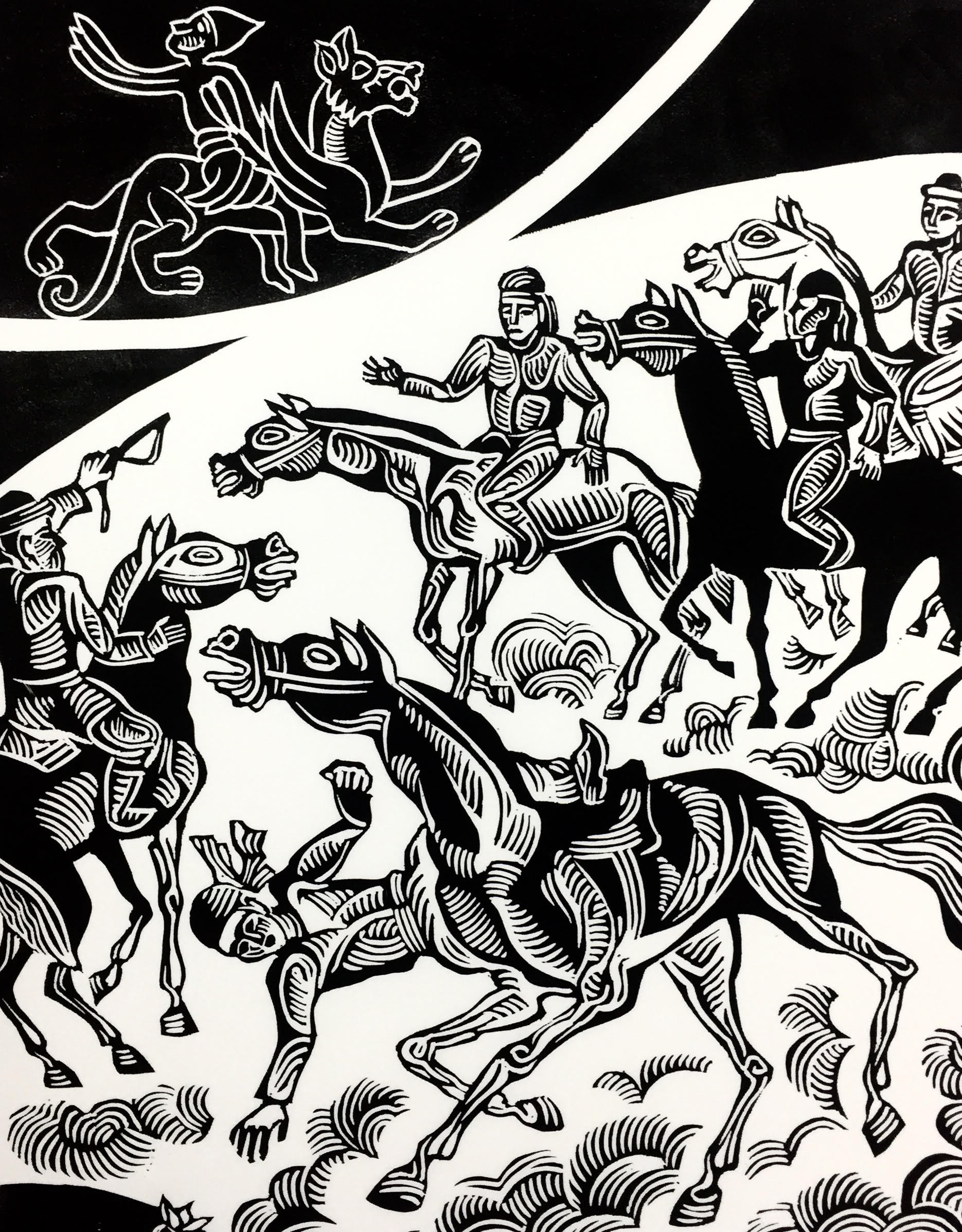 Consisting of 55 artworks specially prepared for Cyprus Museum of Modern Arts by Kazakh artist Batukhan Baymen, the Printmaking Exhibition will be opened by the Tourism and Environment Minister Unal Ustel.
The Directorate of Press and Public Relations Office of Near East University released that the opening ceremony of the Printmaking Exhibition, which features 55 distinguished artworks of Kazakh artist Batukhan Baymen, will be realized at the Exhibition Hall of Irfan Günsel Congress Center at 09:00 on Wednesday 12 June, 2019.
The exhibition, an important theme of which is the childhood and memories of the artist, will be open to visits between 08:00-16:00 on weekdays until 21 June, 2019.
Who is Batukhan Baymen?
He was born in Tulkibas district of Turkistan Region in Southern Kazakhstan in 1955. He graduated from the Shymkent Pedagogical Institute, Faculty of Art Graphics. He worked as a teacher at Art College named after A. Kasteev. In 1979, he worked as a member at the Southern Kazakhstan Branch of the Union of the Kazakhstan Artists. In 1990, he became the lead artist of the Southern Kazakhstan Branch of the Union of Kazakhstan Artists. Artist's works take a worthy place in art galleries of many countries of the world. His solo exhibitions, which presented many creative works, had been opened in many cities including Berlin and Istanbul. In 2014, he held his solo exhibition Abyss at the State Art Museum named after A. Kasteev. In September 2015, he opened a solo exhibition dedicated to the 550th anniversary of the Kazakh Khanate at the regional museum of fine arts in Shymkent. Jubilee Medal "60 Years of the City of Kentau", a state commemorative medal of the foundation, was awarded to him in 2015. In September 2016, for the 25th anniversary of independence of Kyrgyzstan and Kazakhstan, he opened a special exhibition titled "Immigrants" at the National Museum of Fine Arts named after Gapar Aitiev from Bishkek.