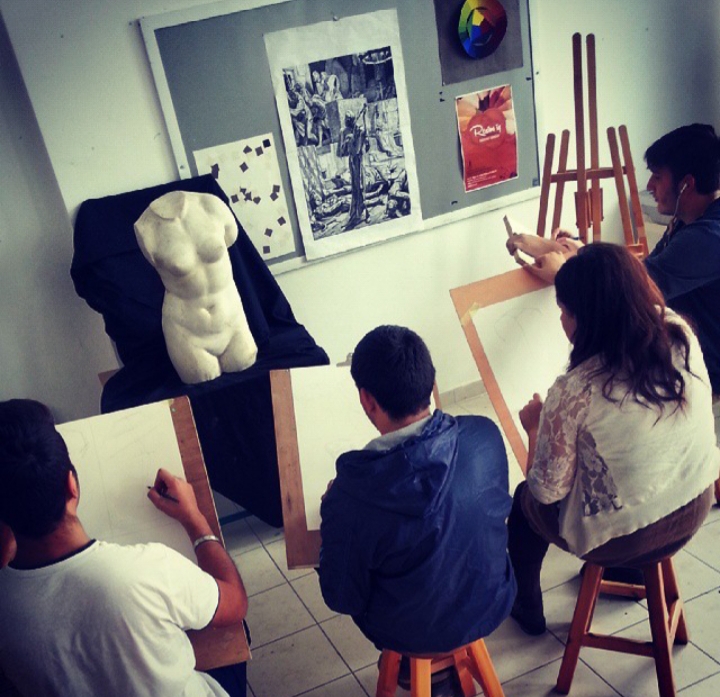 The Department of Art Teaching of Atatürk Faculty of Education, which is the leading hub of art teaching across the country, is dedicated to raising teachers equipped with comprehensive information and skills required to be a leading figure in ensuring quality in art both at national and international platforms. The pre-registration to the special talent placement exam for the academic year of 2020-2021 is currently ongoing.
The Directorate of Press and Public Relations of Near East University has announced that the pre-registrations for the special talent placement exam is continuing.
The 2020-2021 regulation for the art teaching special talent exam
It was announced that this year the special talent exam for the academic year 2020-2021 will be realised online due to the covid-19 pandemic. The examination will be held on two different dates.
The participation in the exam will be realised via online interviews
The portfolios and online interviews (google meet) of the participants will be evaluated for the exam. Candidates willing to study at the Department of Art Teaching of Atatürk Faculty of Education are required to participate in online interviews on specified dates. Prior to the online interview, applicants are required to contact Fatma Miralay via [email protected] from the department and notify that they will be participating in the exam. Additionally, applicants are also required to send t heir portfolios via [email protected] not later than the dates specified below:
Art-teaching Placement Aptitude Test Dates:
Exam Date : 22 June 2020 at 10:00 hrs
Exam Dates: 14 September 2020 at 10:00 hrs
Requirements and Details of the Exam:
Applicants are required to submit a file containing:
Design/Drawing File
Diploma from the graduated school
Applicants identity information
Design/Drawing File Contents:

5 black pencil design drawings (Human figure)
2 still life drawing (freestyle technique)
Contact Details for Registration
Depending on their location, candidates with TR citizenship can make pre-registration either at NEU representative offices in Turkey (http://aday.neu.edu.tr/turkiye-kayit-burolari/ ) or at Near East University Registrar's Office. Candidates with TRNC citizenship can make their pre registrations at NEU Registrar's Office .
For further details, please call (0392) 680 20 00 (5110) to contact the exam coordinators. Also, you can also contact the Head of Department Assist Prof Dr Fatma Miralay directly via "[email protected]"