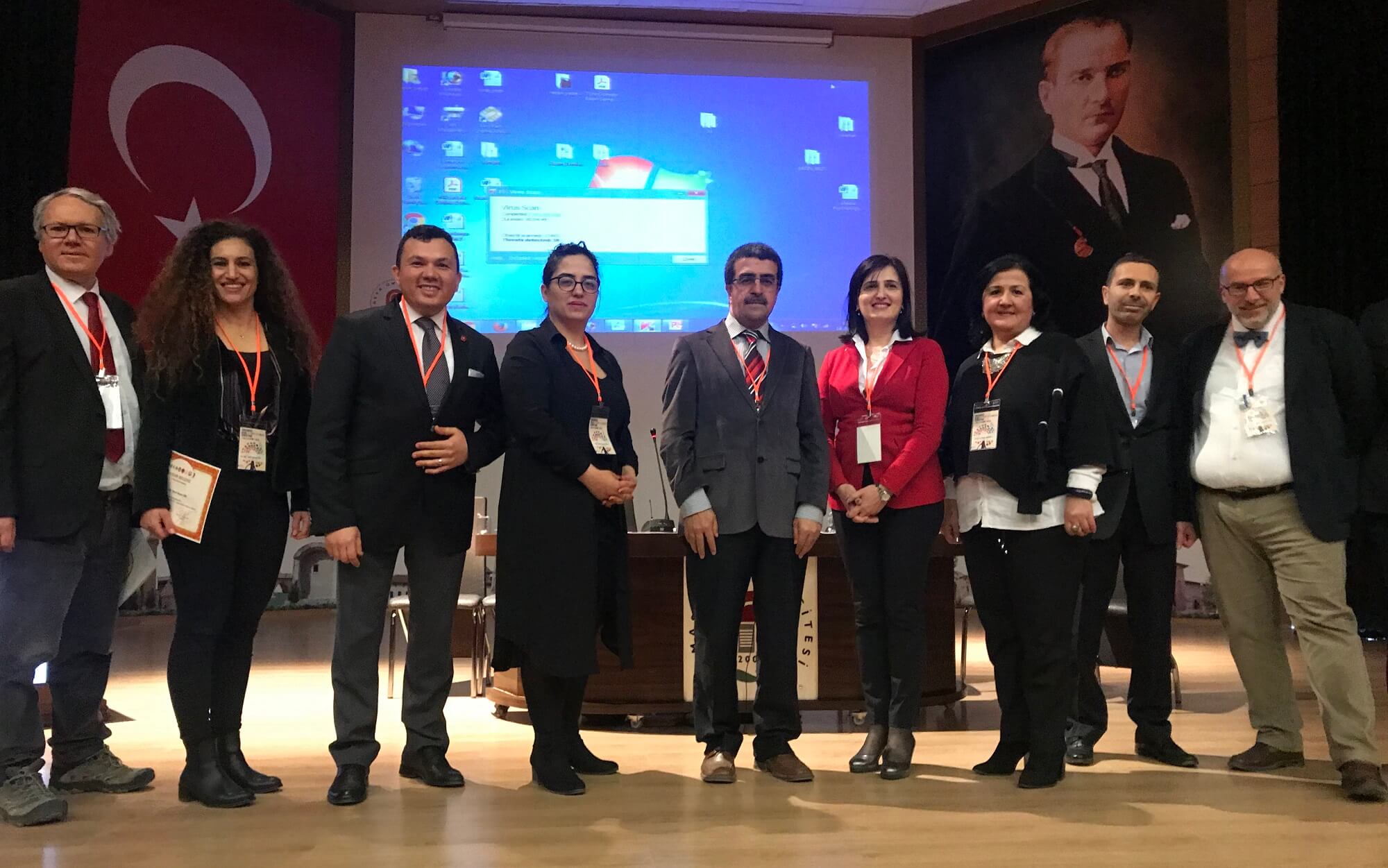 Having been organized by Amasya University and Turkish World Journalist Federation, Turkish World Press Symposium was held in Amasya on 14-15-16-17 March 2019. The symposium provided platform for participants to address all aspects of the press and discuss the past, present and future of press.
The Directorate of Press and Public Relations Office of Near East University released that Faculty of Communication vice Dean and Head of the Department of Public Relations and Advertising, Assist. Prof. Dr. Nuran Öze first attended the opening panel titled "The Contribution of Communication and Communication Tools to the Development of Inter-communal Dialogue" and delivered information about the impacts of communication and communication tools on bi-communal attempts and activities. Then, Asst. Prof. Dr. Öze participated in the first session of the symposium and made a presentation on "Practices of Getting News Across Social Media in North Cyprus".
In her study, Assistant Professor Öze presents data regarding the attitude and trust in the news available across the media in North Cyprus. All data presented in the study is based on the evaluation of the outcomes of literature review, field research and face to face interviews.
Starting with accepting that getting news across the social media platforms has become a new means of acquisition of information, the study concludes that the news reading habits of the people have been changed.
A Survey for the Sample Group Consisting of 106 Persons…
In order to minimize the margin of error, a well-designed survey was designed for face to face interviews. The questionnaire study was conducted on a sample group consisting of 106 persons of different generations from 37 different workplaces. Based on the results of the survey, the study puts forth that the users of social media not only tend towards reading simply the headlines of the news but also believe in that the gatekeeping, which determines the agenda of the institutions they work and thus contributes to the determination of the agenda of the society, has been eliminated by the new media. The results of the survey also unveil the emergence of distrust in new news portals and the rising of a new generation with no news reading habit.
Opinions of Experts have been taken into consideration…
In order to get their opinions on certain issues such as the time that persons spend on news sites, headline reporting, and the reporting of unverified or false news in social media, meetings were held with Emin Akkor, the Editor in Chief of Cyprus Newspaper, and Çağdaş Övüç; the Editor in Chief of Internet Newspaper. The opinions of these two distinguished active media professionals have been taken into consideration in the study.