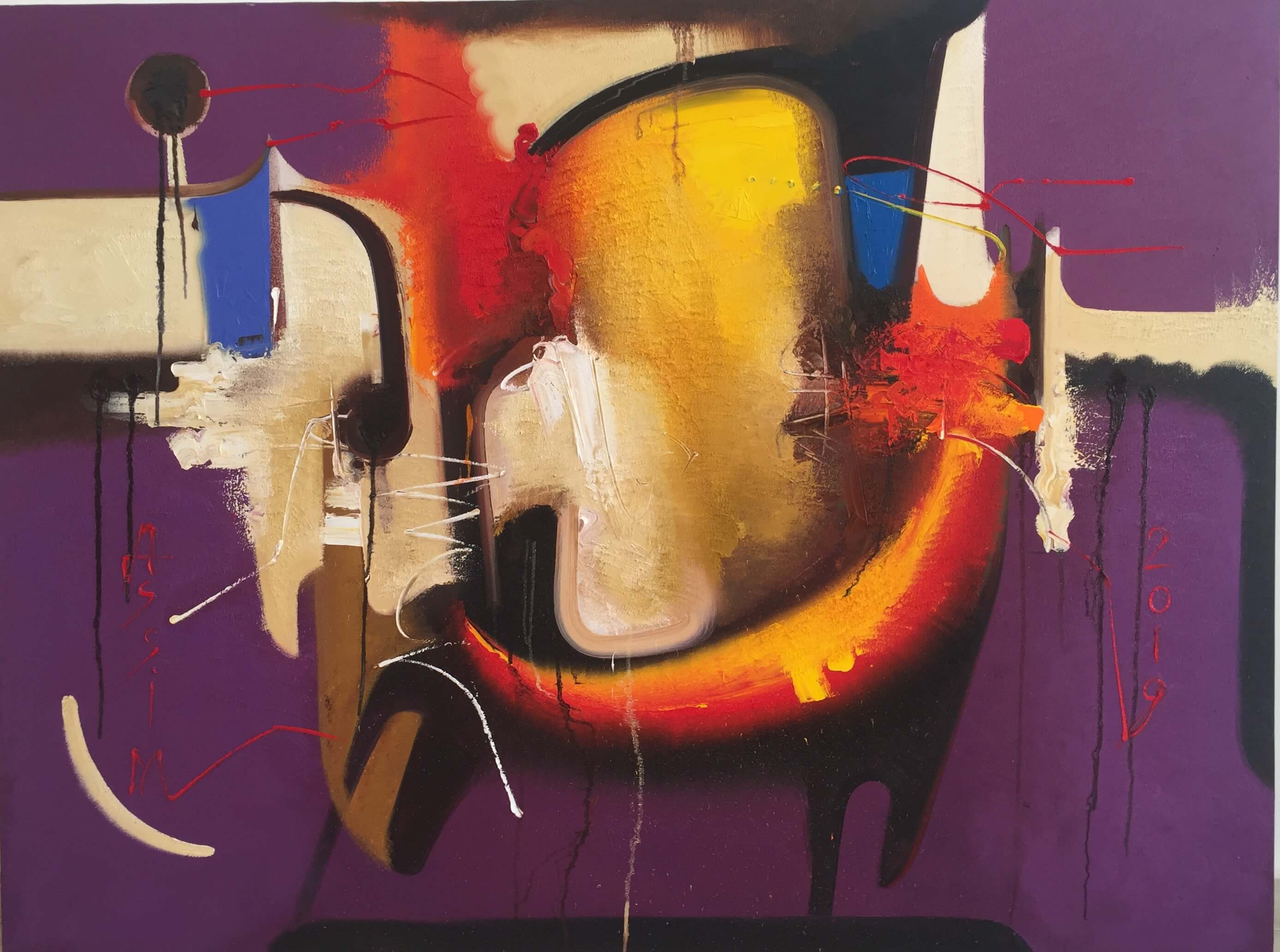 It was announced that Azerbaijani Artists İlham Enveroğlu's 22 art pieces, and Assim Resuloğlu's 12 pieces each exclusively created for the Cyprus Museum of Modern Arts will be displayed at personal exhibitions which will be opened by the Minister of Labour and Social Security Dr. Faiz Sucuoğlu.
According to the press release issued by the Directorate of Press and Public Relations of Near East University, the exhibitions will be opened on Thursday, 10th October 2019 at 8:30 at the exhibition hall of the Faculty of Dentistry of Near East University.
Artist İlham Resuloğlu synthesized all the colours and rules of traditional Turkish art with contemporary art and created his own style...
It was said that the personal exhibition consisting of 22 art pieces of İlham Resuloğlu include culturally maturing values in eastern painters. İlham Resuloğlu, who is a very good researcher, synthesized all the colours and rules of traditional Turkish art with contemporary painting in his quest for creativity as he was inspired by the lands he lived on and created his own style.
Who is İlham Enveroğlu?
He was born in 1970 in Azerbaijan. In 1989, he completed Azim azimzade Azerbaijan State Art Academy. During 1992-2018, he opened twenty five personal exhibitions in many different countries and participated in almost hundred international exhibitions.
Furthermore, during 2007-2015, he was the Head of Department of Industrial Product Design of Faculty of Fine Arts of Selçuk University. He was awarded first prise at the "Kempinski Art Days" competition held in Kempinski Hotel-Bodrum in 2008. Additionally, he was awarded first prize at the "2nd VoVa Mini Miniaturak Nemzetközi Biennaleja" held in Vonyarcvashegy, Hungary in 2011.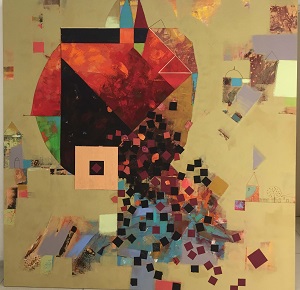 Assim Resuloğlu sees the search for content analysis in his works on colour players...
Assim Resuloğlu's personal exhibition which comprises 12 art pieces will be exhibited for art lovers. The artist argues that he has always chosen difficulty in his art life and that it creates another beauty. He reflects the search for content analysis in his works in colour players. He said that no colour is as another colour, emphasising the uniqueness of each colour. In fact, he likened colour players as the window of the artist's heart to the world. He said that words speak in literature whereas he said that art was like music to him.
Who is Assim Resuloğlu?
He was born in the city of Sheki, Azerbaijan in 1955. During 1971-1975, he studied at Azim Azimzade Azerbaijane State Art Academy in Baku. Since 1978, he has taken part in numerous exhibitions. He was an academic member of Akdeniz University. In 1994, he participated in German and Azerbaijani artists' international exhibition held in Köln, Germany. He held a personal exhibition in Belgium in 1998. During 2004, 2005, 2006 and 2007, he has held personal exhibitions in Turkey, Germany and Norway. His artwork can be found in Tretyakov Gallery, Moscow, Alexander Gallery in Paris, Martin Luther King Library in New York, and in many personal collections.