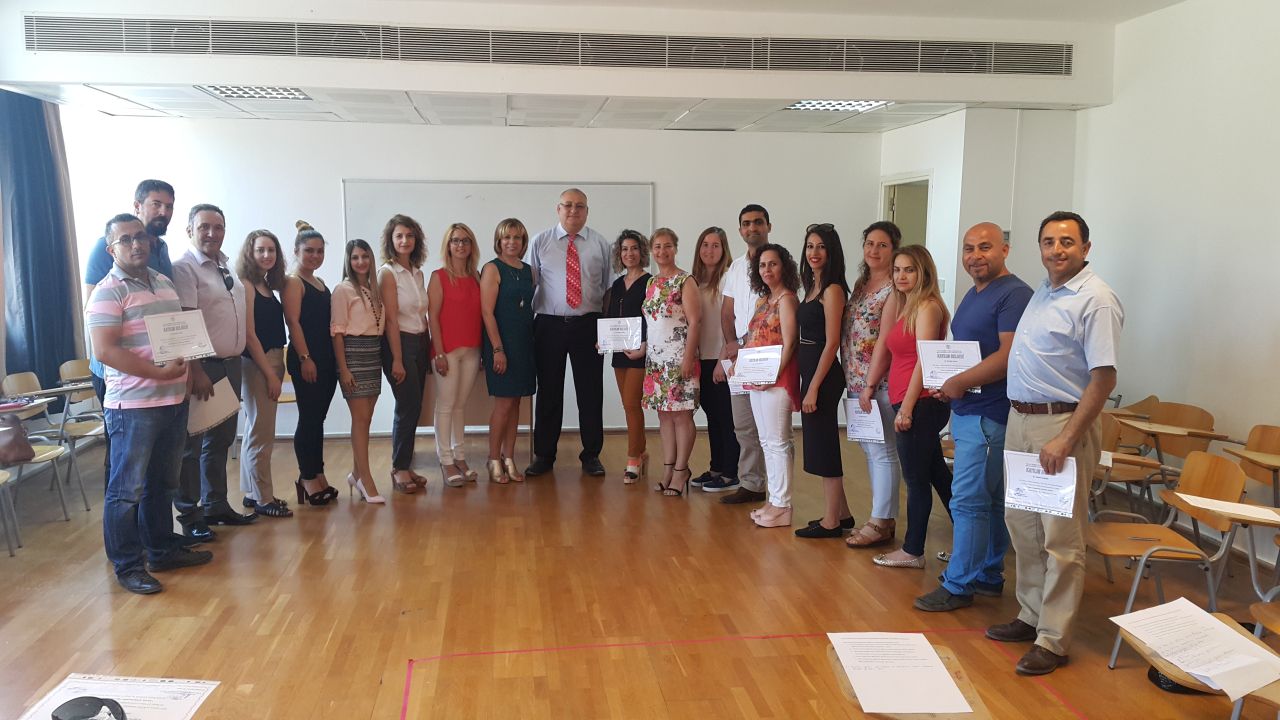 – Working for the Turkish Republic of Northern Cyprus Ministry of National Education Department of Primary Education, 33 teachers and managing authority from different branches of teaching were provided an education and training program over 14 weeks. The program was developed on 'peer mediation' and was successfully realised at the Atatürk Faculty of Education of Near East University.
According to the press info release issued by the Directorate of Press and Public Relations of Near East University, a doctorate student at the Atatürk Faculty of Education, Department of Educational Programs and Education, Nüket GÜNDÜZ, gave a 42 hours in-service training to the teachers working under the body of the TRNC Ministry of National Education and the program was based on the identification of 'the effectiveness of teacher training program on peer mediation'.
The teachers who participated in the training program were 33 teachers from different teaching branches and the program, which was completed over 14 weeks, consisted of concepts such as: win-win; disputes; effective communication; interpersonal relationships; alternative solutions to disputes; peer mediation for resolving disputes among students.
It was revealed that the teachers had enjoyed the program and had found it rather fruitful. Furthermore, it was pointed out that Nüket GÜNDÜZ had expressed appreciation to the authorities at the Near East University for supporting her in realizing the program which turned out as a great success. She also particularly expressed many thanks to her supervisors Prof. Dr. Hüseyin Uzunboylu and Assist. Prof. Dr. Deniz Özcan.