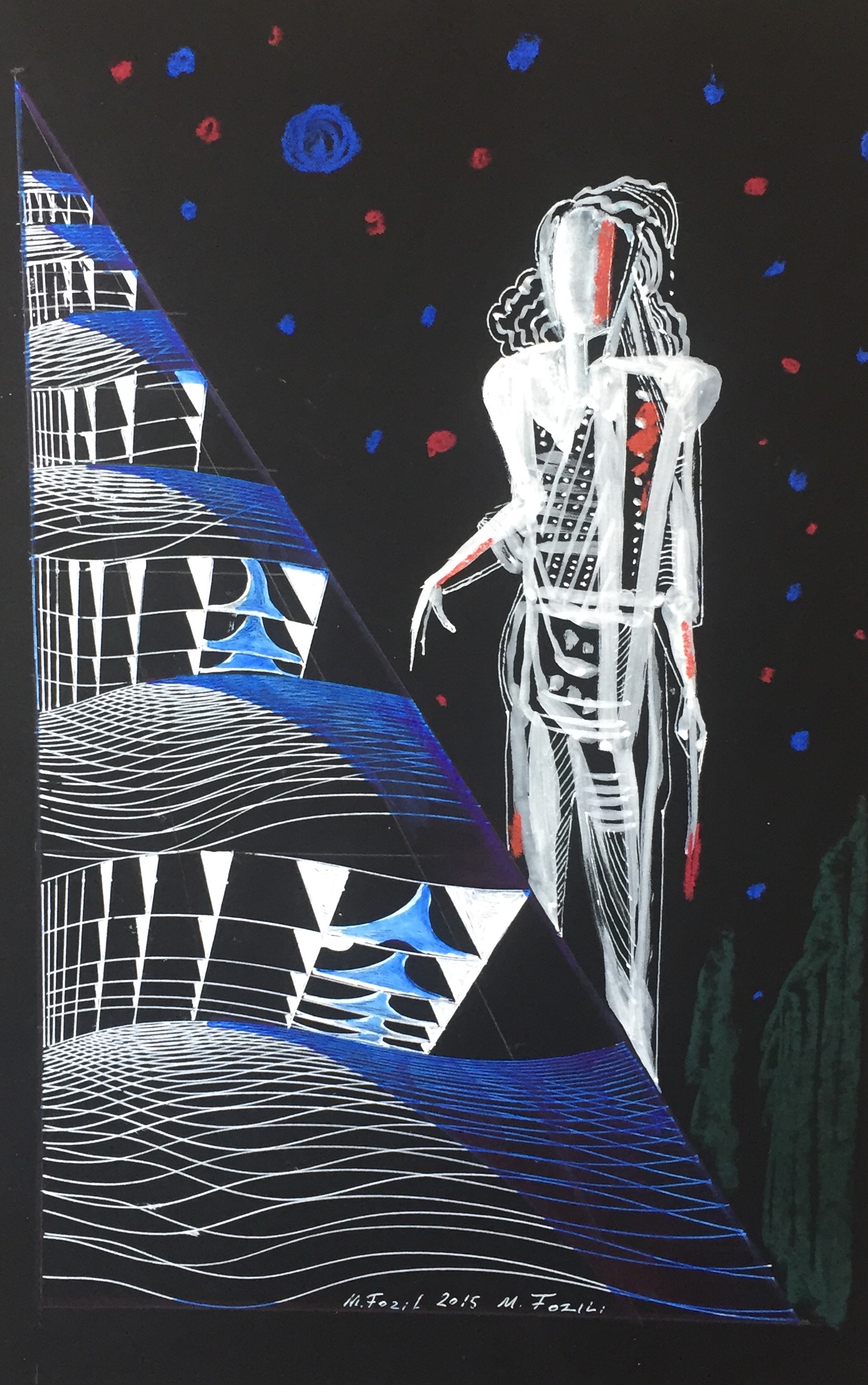 The painting exhibition consisting of 35 paintings exclusively made by Uzbek painters Mukhammad Fazilov and Murod Fazilov for the Cyprus Museum of Modern Arts will be opened by the Minister of Labor and Social Security, Dr. Faiz Sucuoğlu.
According to the press information provided by the Press and Public Relations Directorate of the Near East University, the opening of the exhibition will take place on Tuesday, June 11, 2019 at 09.00 at the Exhibition Hall of the Near East University Faculty of Medicine.
In the works of Mukhammad Fazilov and Muhammad Murod Fazilov, who collaborated to create graphic paintings, the relations between human-world-universe were imaginatively portrayed in a creative way through video art, graphic and pictorial works.
Creator of various creative intellectual projects, installations and video art…
Mukhammad Fazilov was born in 1959 in Pathabad, Uzbekistan and graduated from Samarkand Institute of Architecture and Construction. He has been a member of the Union of Architects since 1987, a member of the Union of Designers since 1988 and a member of the Academy of Arts since 1998. Fazilov, the organizer of many solo exhibitions, held exhibitions in Tashkent Museum in 1999, Uzbekistan Art Academy in 2004 and Uzbekistan Fine Arts Gallery in 2014-2015. The artist, whose works take place in many private collections in Uzbekistan and abroad, has been regularly participating in Republican and International exhibitions since 1983. Muhammed Fazilov worked as an architecture and design consultant in Uznur between the years 2006-2014 and participated in many exhibitions such as the Second Tashkent Biennial in 2003, Caravanserai in 2006, Istasyon Tashkent, international exhibition of contemporary art, international exhibitions titled "Signs of Time" in 2008-2010, 4th Moscow Contemporary Art Biennial in 2011, Uzbekistan Fine Arts Gallery exhibitions in 2014-2015, and in exhibitions held in 2018 in Nicosia , Cyprus, and in 2019 in Manheim, Germany.
Received Novai National State Award…
Murod Fazilov, born in 1957 in Uzbekistan, was the chief architect of the city of Kokand in Uzbekistan between the years 1987-2000. Since 1998 he has been a member of the Union of Architects. In 1989, he took part in the competition of young architects in Halle, Germany. In 1991 he was awarded the A. Navoi national state award for a complex he prepared in Kokand.