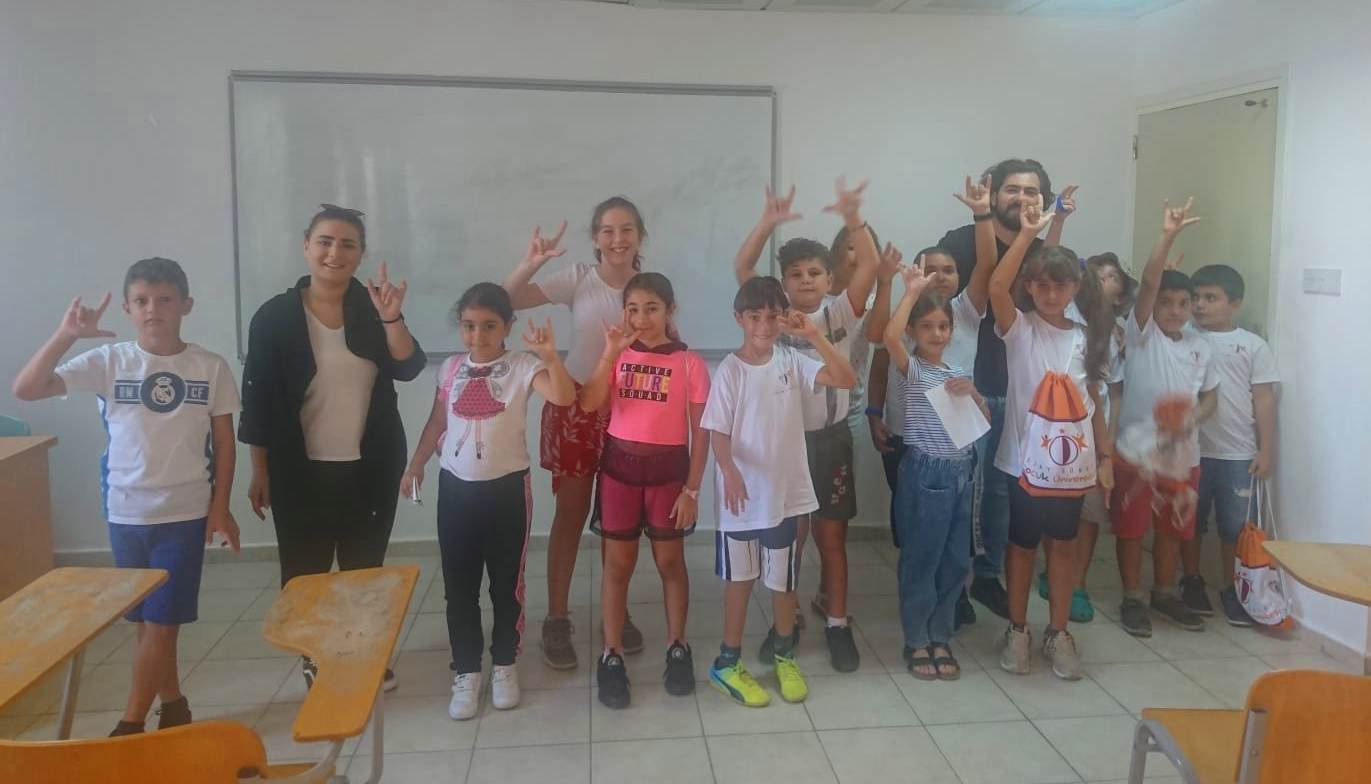 Özay Günsel Children's University, which is a first in Cyprus and provides a colorful and entertaining education for 6-17 years old children, has added the "Sign Language Course, which is a big deficiency in schools, to its curriculum.
In the press information given by Özay Günsel Children's University, it was stated that in order to help children gain sensitivity, to understand and support the children with hearing impairments, the Sign Language Lesson with the title Let Our Hands Be Our Voice is given to 9-11 years old Sun Group students in the winter term of 2019-2020 academic year.
As a result of scientific studies, which are found to have many positive effects on language, conscious, emotional and social development of hearing children, sign language education will be given in a wider scope in the future.
Emrah Soykan: We aimed to raise awareness… "
Emrah Soykan, a sign language instructor and the Near East University Atatürk Education Faculty lecturer who stated that it is possible to come across different disability groups in the society and that one of them is a hearing disability, said that the aim of the Let Our Hands Be Our Voice course is to realize the communication problem of the disabled members and to get to know their culture more closely. He said that for this purpose they are implementing the Turkish Sign Language awareness course.

In addition to making a small positive contribution to the awareness and attitudes of the students towards the disabled, Soykan said that they exchanged ideas about our responsibilities and behaviors towards these individuals and that they made small-scale practices for introducing the sign language and recognizing the other side.
Soykan said "We have learned the alphabet, telling about our name-surname, where we live and where we were born, we learned to express ourselves using the Turkish Sign Language. Of course, sign language, like other foreign languages, has a wide content, so we cannot learn sign language in one day. For this reason, we realize our lesson by planning to create more awareness. The fact that the students could express their thoughts without speaking during the course of the lesson created great astonishment and enthusiasm for sign language. We will provide them with opportunities to comprehend this language with a more comprehensive and longer-term education in the future. "