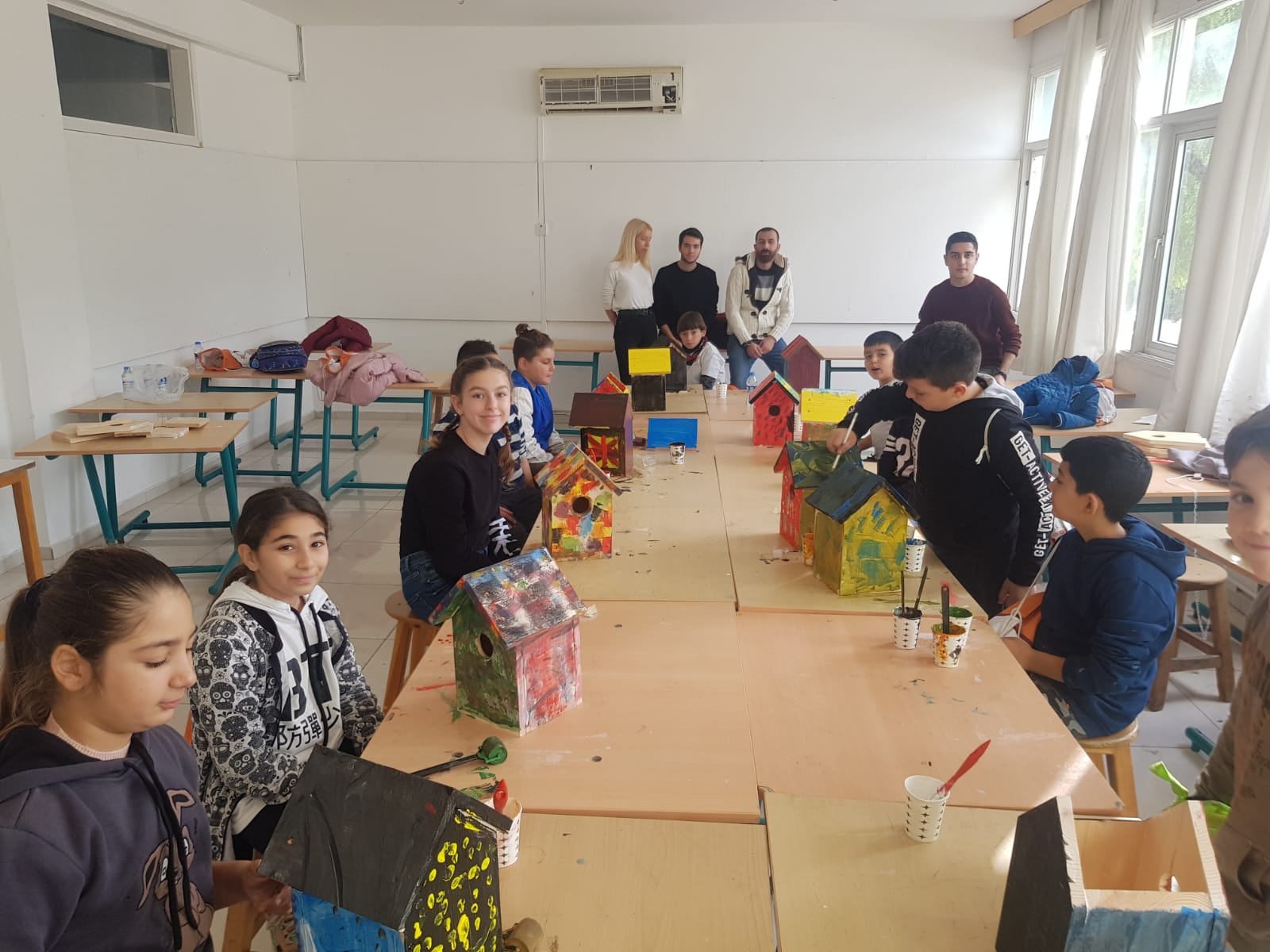 At the eighth week of the fall term program of Özay Günsel Children's University, students took part in modules administered by Near East University academicians and instructors, focused to improve the students' research skills, manage and use personal skills appropriately.
It was stated that the students of World, Sun, and Galaxy-Universe Groups of Özay Günsel Children's University participated in workshops that aim to equip students with the skills to make use of mathematics to solve problems encountered daily, adopt scientific research as a culture, and learn via playing educational games.
The learned about senses and animal care
The World group students started the educational program by doing a sports activity with Instructor Mahnaz Tavakolian Far at the Near East University Sports Tower and had a workshop with Dr. Gonca İnanç titled as "What would happen if we did not have one of the five senses we have?" Then, the students played educational games and learned about the five senses and played garden games.
The students had a workshop with Assoc Prof Dr. Dilek Arsoy from Faculty of Veterinary titled as "Is it easy to keep a cat-dog pet in a home?" and learned details about caring for a pet animal in a home.
Had a lot of fun maths workshop
On the other hand, Sun Group students had maths workshop with the maths teacher Mehmet Salih Yarımsakallı and did activities to understand the basics of mathematics. Then, students had an activity with Doğan Hillez, Berkay Usluer and Kardelen Bostancı from Faculty of Architecture titled as "Let Each Tree Have a Nest" and painted the birds' nests on the trees in different colours.
They experimented on tastes
The students of the Sun and Galaxy-Universe also had a workshop with Anastasia Molla from Faculty of Tourism titled as "my dink menu" prepared drinks in gastronomic kitchen suitable for their own preferences of taste.
Students' observation and creativity skills are developing
The Galaxy-Universe Group students then attended a workshop with Tolga Yırtıcı at the NEU Robotics Laboratory and Şefik Emre Coşkun at NERITA titled as "Artificial Intelligence Project 3." Here, the students learned the basics of programming, robot programming and robot learning by experimenting with different sensors.
In an era where lifelong learning is dominated, and with the aim to nurture the habit and culture of visiting museums, the children taken to the Cyprus Car Museum, located in the Near East University museum region. The students learned about the history of the cars exhibited at the museum and how they changed from the past to the present.