Near East University Faculty of Medicine and Experimental Health Sciences Research Center (DESAM) researcher Assoc. Prof. Dr. Mahmut Çerkez Ergören won the best oral presentation award at the 5th Adana Genetics Days Neurogenetics Symposium.
According to the information provided by the Near East University Press and Public Relations Directorate, the symposium held by the Medical Genetics and Neurology Departments of Çukurova University Faculty of Medicine was organized with around 300 participants. In the symposium, Assoc. Prof. Dr. Mahmut Çerkez Ergören has received the first prize with his scientific research named P Genetic Rare Variants in the Background that Changes the Clinical Phenotype in Syndromes Associated with Neurological Diseases.
The study was carried out together with the faculty members of the Faculty of Medicine, Neurology Department, Erciyes University and Uludag University.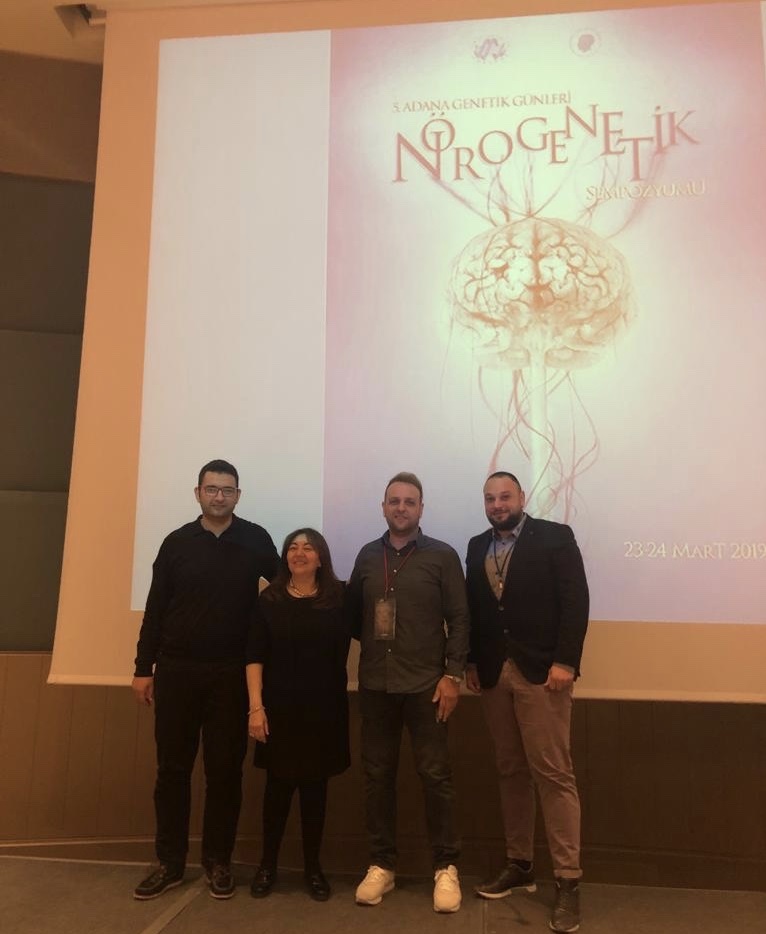 The scope of the study was on the understanding of possible pathogenesis of new genes and rare gene variants that can cause to neurological diseases.
Assoc. Prof. Dr. Mahmut Çerkez stated that the studies on the molecular pathogenesis of these disorders, in particular on the use of current genome editing methods in addition to the current genetically modified pathogen gene and rare gene variants, are carried out intensively in cooperation with project partners abroad and the Neurology and Pediatrics Departments of Near East University.