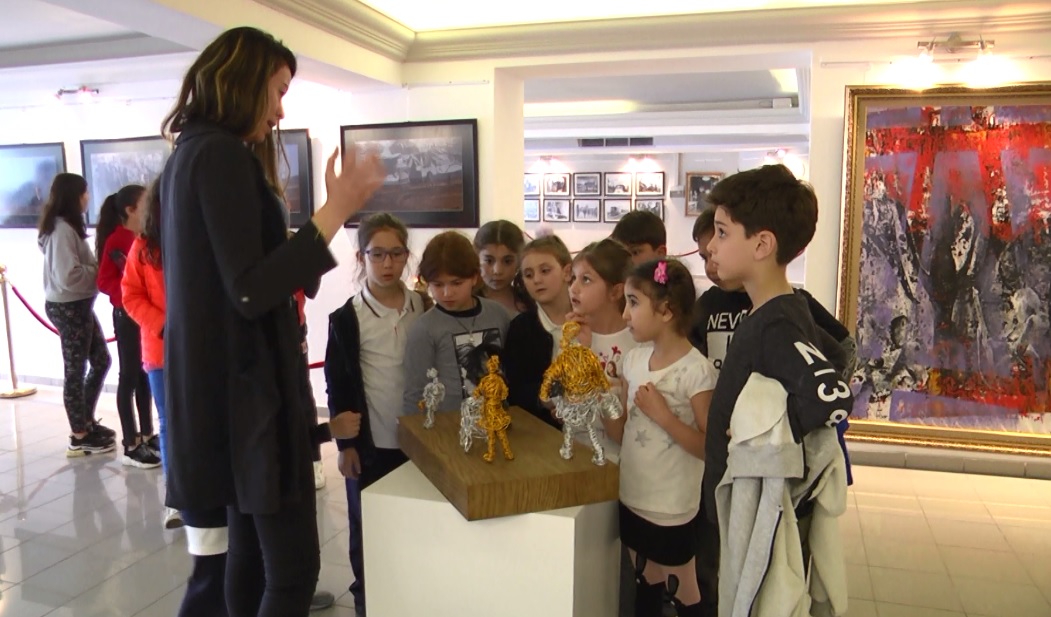 It was revealed that a group of teachers and students of TED College Primary School visited the exhibition held under the leadership of Cyprus Turkish National History Museum on the 35th death anniversary of Dr. Fazıl Küçük and exhibited at the Cyprus Art Centre, themed as "Dr. Fazıl Küçük and National Struggle".
According to the press release issued by the Directorate of Press and Public Relations of Near East University, the students from TED College Primary school explored the museum while being informed regarding Dr. Fazıl Küçük, and the years of national struggle; all represented via paintings, statues, photographs, ceramics and artefacts.
It is a lovely exhibition which informs visitors both historically and artistically…
A Teacher from the TED College Primary School, Metin Güneş, made a statement regarding the visit to the exhibition and expressed that this had been a great opportunity for the students to get a deeper understanding on who the Turkish Cypriots' leader Dr. Fazıl Küçük was; alongside a chance to explore pieces reflecting the history of the country.
In addition to the above, Metin Güneş expressed that the children walk around the exhibition with great involvement and excitement, the children got to understand Turkish Cypriot Leader Dr Fazıl Küçük and deeply feel the struggle period that the Turkish Cypriot community encountered. Such that the children also daw some of the pictures used in their school text books at the exhibition, making them realise how authentic they all were. Moreover, Metin Güneş said that it was a rather significant exhibition which exhibited at the Near East University Atatürk Culture Centre, that required all details to be examined.
He ended his words by expressing gratitude to everyone involved in realising the exhibition of such value.