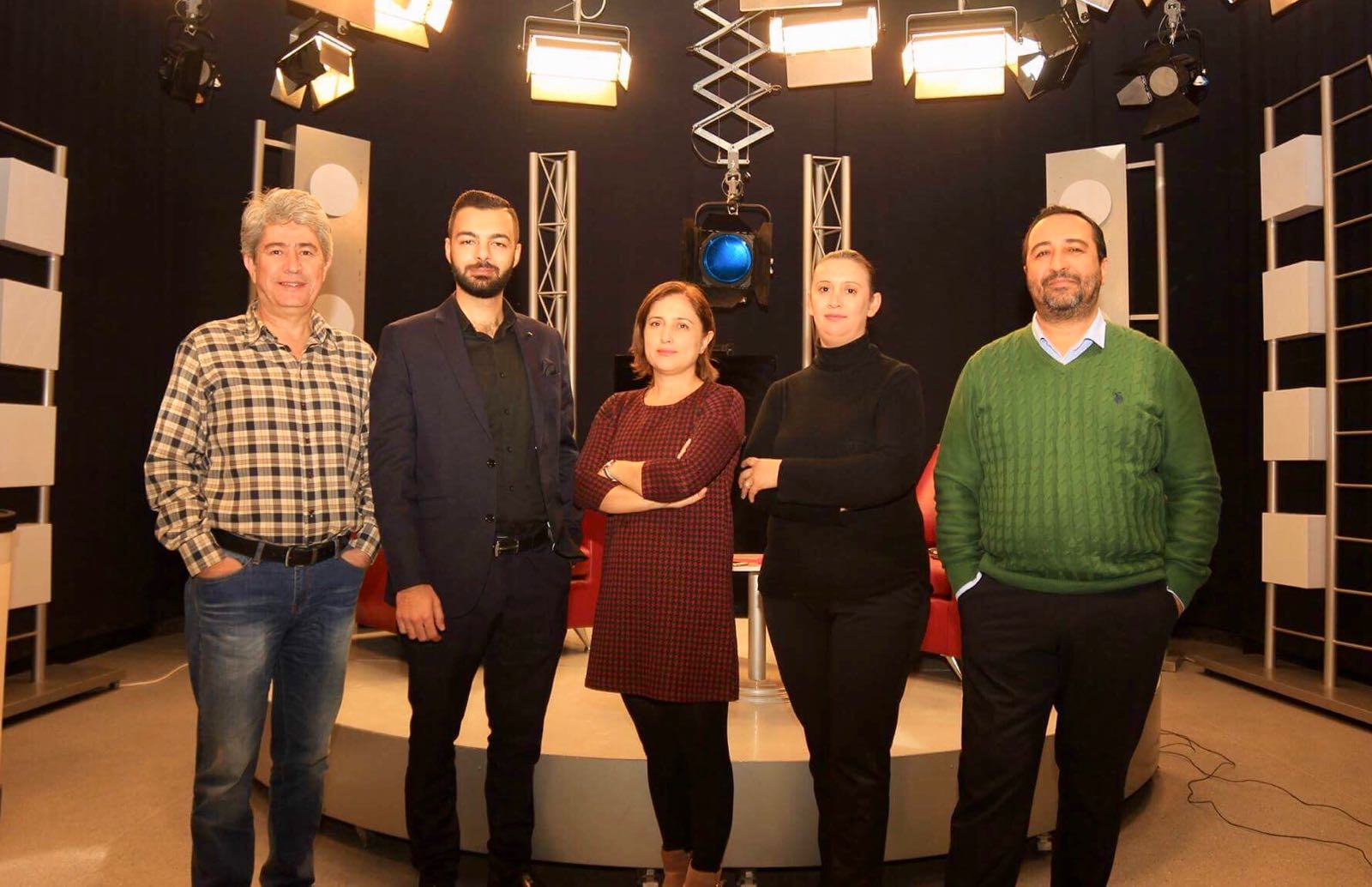 Having commitment to achieving excellence in all domains of education, Near East University continues to embrace scientific studies as a path to innovation, collaboration and excellence. Within this fundamental scope, the academic staff of the university keeps their scientific studies at full stream to pave the way for the university and Turkish Cypriot Community towards better points in science. The recent scholar publications of the academic staff affiliated to Near East University Faculty of Communication Department of Radio-TV and Cinema have taken their places in the world of science once again.
5 articles accessible at WoS SSCI, 2 articles accessible at Scopus index, and 3 books
According to the press release issued by the Directorate of Press and Public Relations Office of Near East University, the academic staff of Department of RTC (Radio-TV and Cinema) keeps conducting scientific studies that make sound in social sciences world. Aiming to be the leading actor in their field, the academic staff of RTC has issued articles and books of high quality content including 5 scholar articles that accessible on Thomson Reuters Web of Sciences (WoS) SSCI, 2 scholar articles, which are on Scopus publication acceptance, 2 published scientific books, and 1 book with publication acceptance.
Common Mind and Perseverance is the Key for Success
Touching upon the crucial role of some factors such as collaboration, devotion, information exchange, perseverance and common reasoning in ensuring progress in science, the Head of Department of RTC, Assoc. Prof. Dr. Fevzi Kasap stated that they worked together with the Acting Dean of Faculty of Communication, Assoc. Prof. Dr. Gökçe Keçeci and other faculty members for some relevant studies that required interdisciplinary collaboration. Indicating that the valuable opportunities provided by Near East University and the important contributions of their colleagues to the joint studies were very pleasing, Assoc. Prof. Dr. Kasap highlighted that their scientific studies would continue with the same determination and progressive goal.
The article titles of the related studies carried out recently are as follows:
Ayhan Dolunay & Fevzi Kasap & Gökçe Keçeci, Freedom of Mass Communication in the Digital Age in the Case of the Internet: "Freedom House" and the USA Example;
Fevzi Kasap & Pınar Gürçınar, Social exclusion of life in the written media of the disabilities: the importance of media literacy and education;
Ayhan Dolunay & Fevzi Kasap, Freedom of the press in the digital age within the frameworks of ethics, law and democracy education: example of the North Cyprus;
Fevzi Kasap & Ayhan Dolunay & Mustafa Kavaz, Television as an educational vehicle in Turkey: presentation of violence in news bulletin;
Meltem Dursun Bilgin & Mustafa Ufuk Çelik & E. Sinem Kasımoğlu, The role of communication in tolerance education;
Çağdaş Ögüç & Ayhan Dolunay & Fevzi Kasap, The Representation Of The Victim As A Social Construction In Court News;
Ayhan Dolunay & Çağdaş Ögüç & Fevzi Kasap, The Educational Qualification Of Social Media: A Search For A New Public Sphere;
The books are as follows:
Ayhan Dolunay & Gökçe Keçeci & Fevzi Kasap, İletişim ve Sözlü Tarih I: Kıbrıs'ta Türk-Rum Ortak Yaşamı; (Communication and Oral History I: Turkish-Greek Common Life in Cyprus),
Ayhan Dolunay & Gökçe Keçeci, Göç ve Göçmen Olgusu Çerçevesinde KKTC Surlariçi; (TRNC Walled City in the Framework of Migration and Migrants),
Fevzi Kasap, Barış Kültürünün Oluşmasında Kıbrıs Temalı Filmler: 1960-2000 Döneminde Üretilen Filmler Üzerine Bir İnceleme. (Cyprus Thematic Movies in Establishing Culture of Peace: An Investigation on Films Produced in 1960-2000 Period.1960-2000