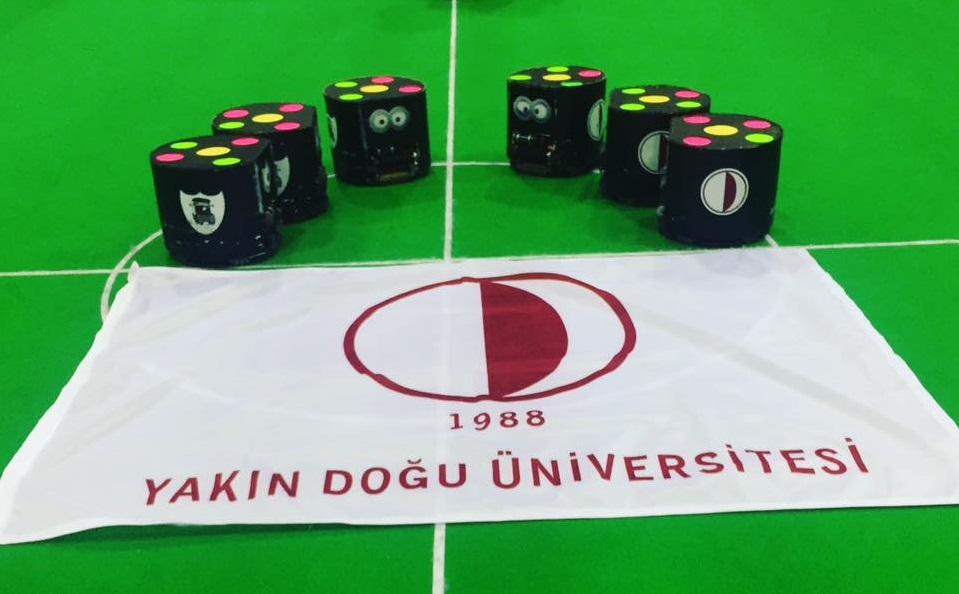 RoboCup International Competition will take place in Montreal, Canada on June 16-22, 2018.
Developed by the Near East University Robotics laboratory and empowered with more offensive artificial intelligence and more powerful microprocessors to support offensive tactics, NEUIslanders robotic soccer team applied for pre-selection for participating in RoboCup 2018 in Montreal, Canada.
According to the press release issued by the Directorate of Press and Public Relations Office of Near East University, NEUIslanders, robotic soccer team of Near East University, submitted an application for pre-selection. The pre-selection results will be announced within February 2018. NEUIslanders will participate in the Robotic World Cup Championship for the seventh time provided that they meet the pre-selection requirements.
Last year, NEUIslanders met the pre-selections requirements successfully and competed in RoboCup 2017 held in Nagoya, Japan. NEUIslanders waved the flag of TRNC in Japan and represented our country proudly by ranking the 9th place in the Robotic World Cup 2017 in Japan.
NEUIslanders has participated in all RoboCup Championships that held annually since 2012. Prior to RoboCup 2016 in Leipzig, Germany, NEUIslanders took the soccer pitch and achieved the third rank in RoboCup European Tournament 2016 that held in Eindhoven, the Netherlands. Up to now, NEUIslanders soccer team has waved the flag of TRNC proudly in Mexico, Brazil, China, the Netherlands, Germany and Japan.
Since July 2017, the Robotic Soccer Team of Near East University has been working to aspire to innovative in both robotics and artificial intelligence. The team also published a scholar article and prepared a team elimination video to present at the RoboCup International Competition and Symposium 2018 in Montreal, Canada.
This time, they will compete in the Champions League……
RoboCup used to be held in 4 groups. However, from 2018 on, RoboCup will be held under two leagues. Near East University robotic soccer team NEUIslanders received a call for participation to compete in the 1st League that considered as the champions league of the Robotic World Cup 2018.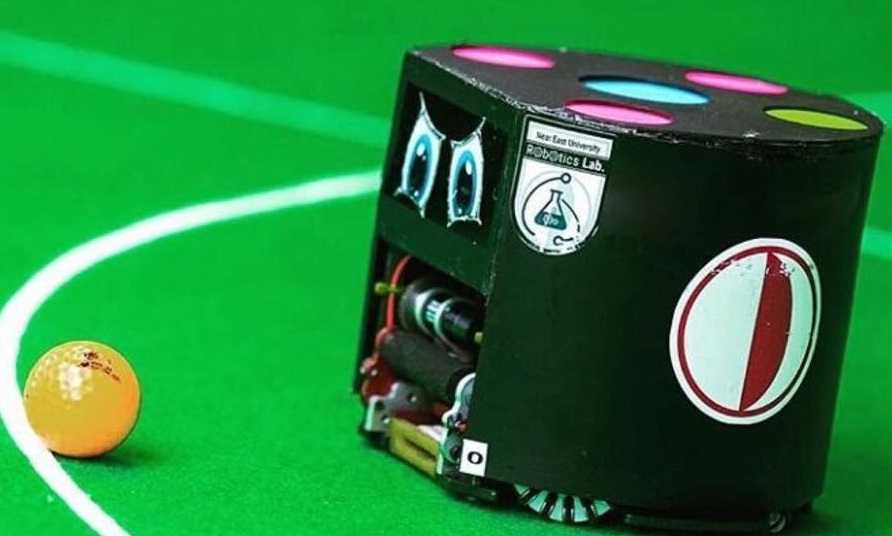 "Our goal is to take place amongst the top 8 teams"
NEUIslanders team captain Ersin Aytaç stated that they were proud of receiving a call for participation for RoboCup 2018 in Montreal, Canada.
Stating that the team kept climbing up higher ranks by putting on each year, team captain Aytaç underlined that they would do their best for the team to take place amongst the top 8 teams this year. "We will continue to wave the flag of Near East University and the Turkish Republic of Northern Cyprus proudly at World RoboCup, which is the leading and largest competition for intelligent robots, and one of the world's most important technology events in research and training," said he.
News Video