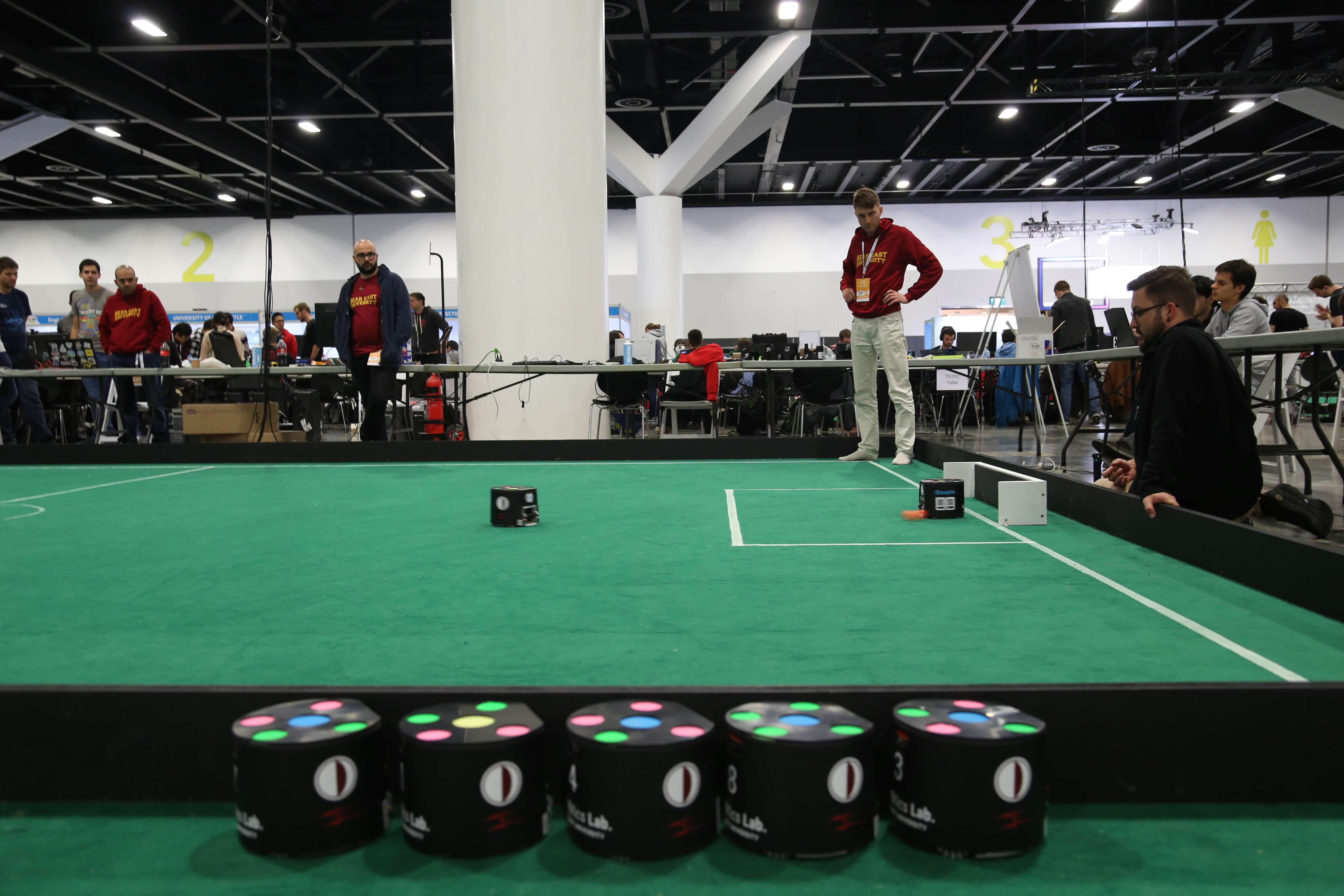 Near East University Robotic Football Team won the preparation match 4-1 played with Japan's National Institute of Technology on the third day of Robocup World Cup held in Sydney, Australia.
NEUIslanders team making preparations for the match on the third day of the competition, adjusted the programs of the robots according to the field conditions such as the lights of the competition site and communication systems to make the robots accustomed to the field and get better control of the field. In this training, the artificial intelligence written by Nurullah Akkaya, one of the employees of the Robotics Laboratory, was used to provide the optimum performance of the robots in the competition.
The lights on the robot, which was designed by Görkem Say and allowed the robots to shoot without artificial command, were calibrated. In addition, pass, smash and goalkeeper training was done.
Defeated Japanese Competitor…
After the training, NEUIslanders played a friendly match with the National Institute of Technology from Japan, where they will meet in the group stage. Closing the first half of the match 1-0 ahead, the second half of the match was won 4-1 with the consecutive goals.
Last year, NEUIslanders completed the world cup without conceding a goal. The goal conceded in the preparation match by Japan's team was the accidental result of the ball hitting the defense of NEUIslanders robots.
NEUIslanders will have their first official match against the American Technical University of Georgia.