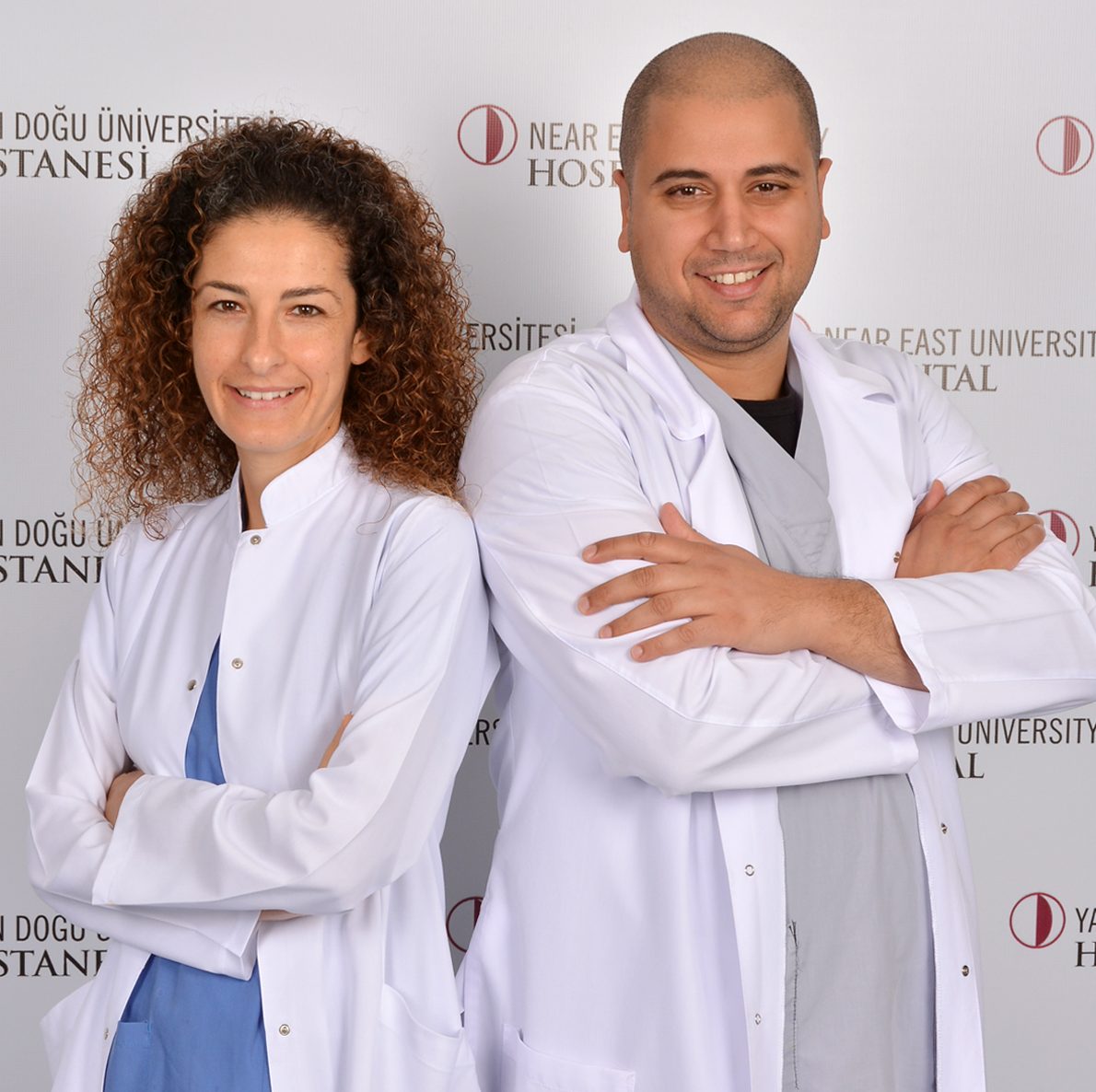 Prof. Dr. İlhan SANİSOĞLU, Asst. Prof. Dr. Barçın ÖZCEM and Asst. Prof. Dr. Özlem BALCIOĞLU, the doctors from the Varicose Therapy Center that affiliated with NEU Hospital Cardiovascular Surgery Section, delivered information about varicose disease, treatment and non-surgical treatment options including laser therapy, radiofrequency ablation and foam sclerotherapy that offered by NEU Hospital.
Varicose Disease and Symptoms
When superficial veins become bulged, enlarged and twisted due to various reasons, it is defined as varicose. The prevalence of varicose disease is high in modern societies and it has a broad clinic spectrum ranging from capillaries (telangiectasias, also known as spider veins), reticular veins to non-healing scars. Although many people with varicose veins may have no symptoms except having tortuous veins; a feeling of pain, heaviness and fullness in the legs, pains that increase towards the end of the day, aching, cramping at night, swelling (edema) in legs and ankles, itching around the ankles and color changes are the most common symptoms.
Almost 1000 patients suffering from varicose have regained their health at the Near East University Hospital so far.
Varicose Therapy Center, which is equipped with the most advanced and novel medical technologies required for unmatched treatment quality, comfort and safety, has been serving under the body of NEU Hospital since 2013. Since the day of its establishment, the health of approximately 1000 patients has been restored by using the most advanced techniques that can be used only in rare centers across the world.
Prof. Dr. Sanisoğlu, Asst. Prof. Dr. Barçın and Asst. Prof. Dr. Özcem, the cardiovascular team of the Varicose Therapy Center, underlined that all treatment procedures required a duplex scanning as part of the process and the monitoring the treatment itself. They noted that detailed examination and well planned treatment was essential before performing any therapy. They highlighted that recurrence (varicose veins returning) was possible due to poorly planned treatment.
The team also provided information about the non-surgical and less invasive current treatment techniques that preferred and used by NEU Hospital to treat varicose veins which is a common disease in our island that causes both complaints and cosmetic problems. The team also underlined that surgery can be performed when the other treatment options failed.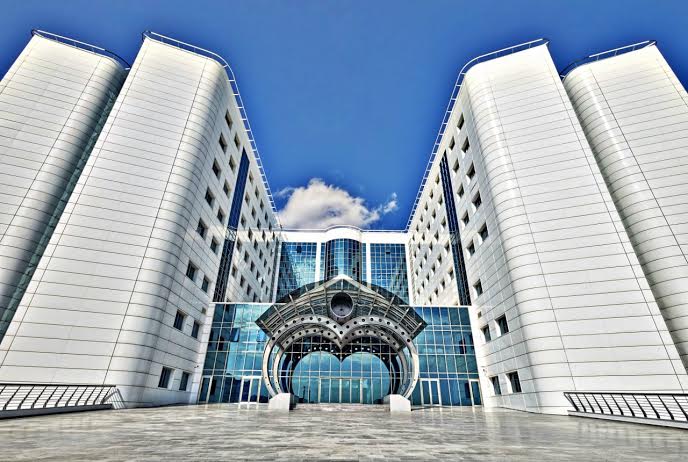 Radiofrequency Ablation ensures treatment and recovery in short time
Near East University Hospital is the first facility in Cyprus that used endovenous treatment techniques that frequently used across the globe. Without making any incisions, Radiofrequency ablation allows to treat the large vein varicose by using radiofrequency energy to heat up the vein and close it off. This high technology provides many important advantages over the conventional surgery. Radiofrequency ablation is safe, less invasive and leaves virtually no scars Treatment procedure takes very short time and the patients can walk immediately after the procedure and resume normal activities the same day. The prevalence of recovery is almost 100%.
Endovenous techniques including laser therapy, radiofrequency ablation, and foam sclerotherapy are quickly becoming the gold-standard in the treatment of varicose veins. Being highly specialized and experienced on these techniques, our team shares their knowledge and experiences by participating in international congresses, conferences and meetings.
Foam Sclerotherapy to close off varicose veins
Deciding whether the varicose vein is suitable for foam sclerotherapy requires experience, knowledge and practice. Our highly specialized and experienced team performs foam sclerotherapy to treat varicose veins ranging from spider veins to larger veins. This technique may also be used for cosmetic purposes. By using a special tool, a standard sclerosant is mixed with air or carbon dioxide to create foam. This foam is injected into the vein to close it off. A single treatment session is unlikely to bring about the desired results. However, in the right patients it can be very effective. The procedure is carried out in sessions and lasts about 20-40 minutes. Sclerotherapy generally requires no hospital stay or recovery period. The patient will likely be able to walk immediately after the treatment and resume daily activities at the same day.
Our Center is equipped with one of the world's best laser devices capable to achieve the best outcomes
Underlining that the Near East University Hospital has taken its place amongst the most respected hospitals in the world, the cardiovascular surgery team stated that the Varicose Therapy Center was equipped with one of the best laser devices capable to achieve the best outcomes in treating all types of varicose veins including the most challenging spider veins without compromising patient comfort and safety.
Have your varicose treatment performed before summer comes
As patients that undergone varicose treatment need to wear compression stockings about 3 weeks and avoid the sunlight in order to reduce possible complications, it will be better for them to have their treatment performed before summer comes. Stating that there were many treatment options available for varicose veins, the team underlined that they tailored and individualized the most appropriate treatment option for the patient in the line with the severity of the disease.