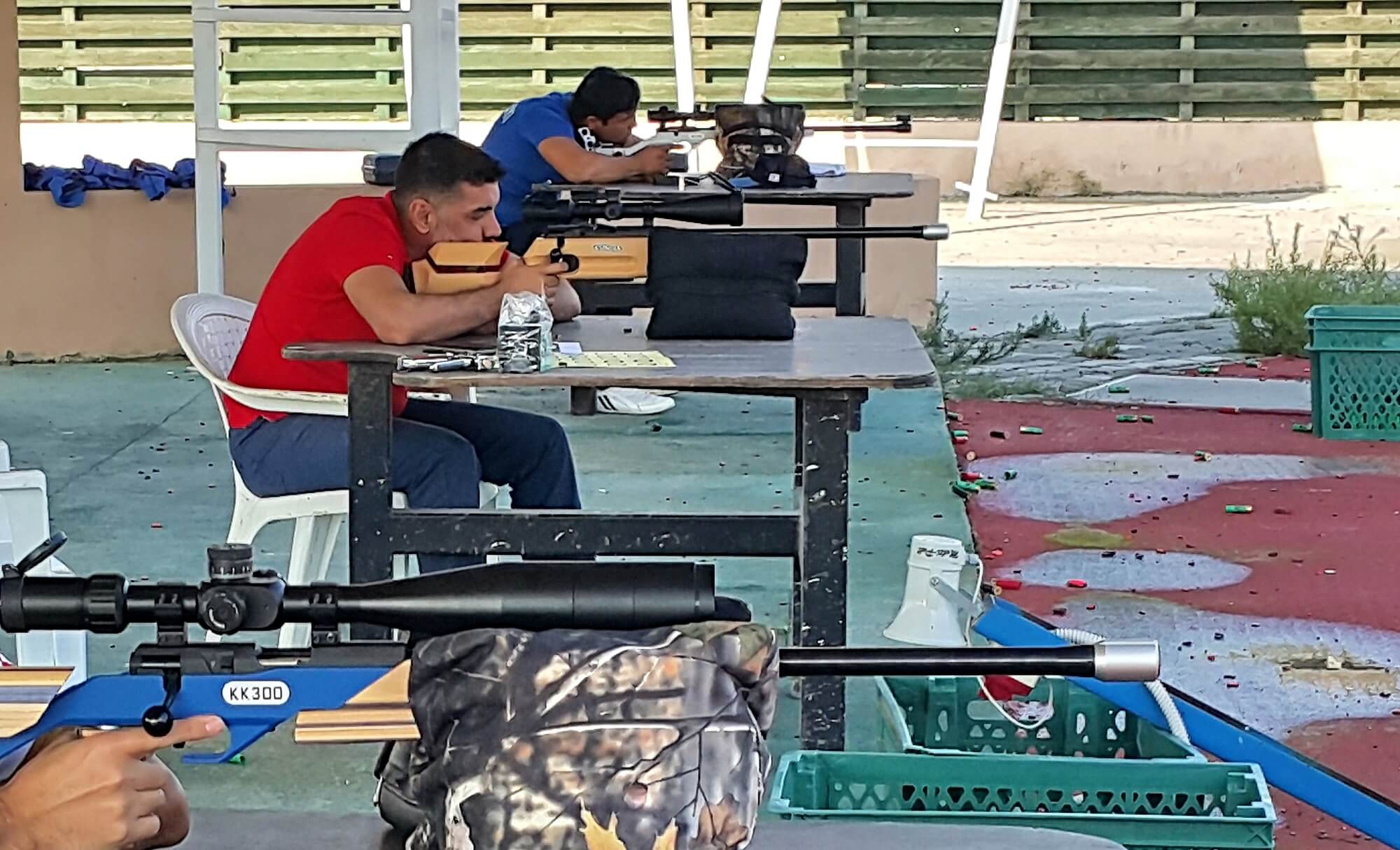 Organised by TRNC Shooting Federation, the 2nd Republic Cup Airgun Competition has been held with the participation of 13 teams. It was stated that the competition was held in accordance with the standards of World Rimfire and Benchrest Federation (WRABF) and in both men and women categories, shooting scores were achieved at the same level of achievements made at the international competitions organised by the WRABF; in addition to the breaking of Turkish Republic of Northern Cyprus records broken.
NEU shooter and national shooter Mehmet Zeybekçi scored 248 over 250 points and achieved the highest ranking and scores ever recorded both in the TRNC and at international competitions; and attained the 8th best rank of all time in international competitions. In the women's category, NEU shooter Elif Tunçel broke the TRNC record and in international competitions, she achieved the second highest ranking of all time in a national competition by women athletes in bench rest discipline.
As for the team ranking, the contestants managed to score very close to each other.
Police Special Operations came in first with 721 points, last year's NEU Shooting Team ranked second with 719 points and finally Alayköy Hunting and Shooting Team came in third with 712 points.
As a result of the competition which was completed in two days, the team and individual ranking is as follows:
TEAM RANKING THE HIGHEST
POLİS ÖZEL HAREKAT
721
19X
YDÜ
24X
3. ALAYKÖY AV. AT.
712
16X
MALE SHOOTERS RANKING THE HIGHEST SCORES
1. MEHMET ZEYBEKÇİ – YDÜ
248
12X (REKOR)
2. YUNUS EMRE ÇAKIR – KTBK
241
8X
3. TÜNAY KORCAN – ALAYKÖY
241
7X
WOMEN SHOOTERS RANKING THE HIGHEST SCORES
1. ELİF NİHAL TUNÇEL – YDÜ
244
11X (REKOR)
2. ARZEL AKDENİZ – ALAYKÖY
241
2X
3. GÜLŞAH B. AMCAOĞLU-GÖNYELİ
227
2X