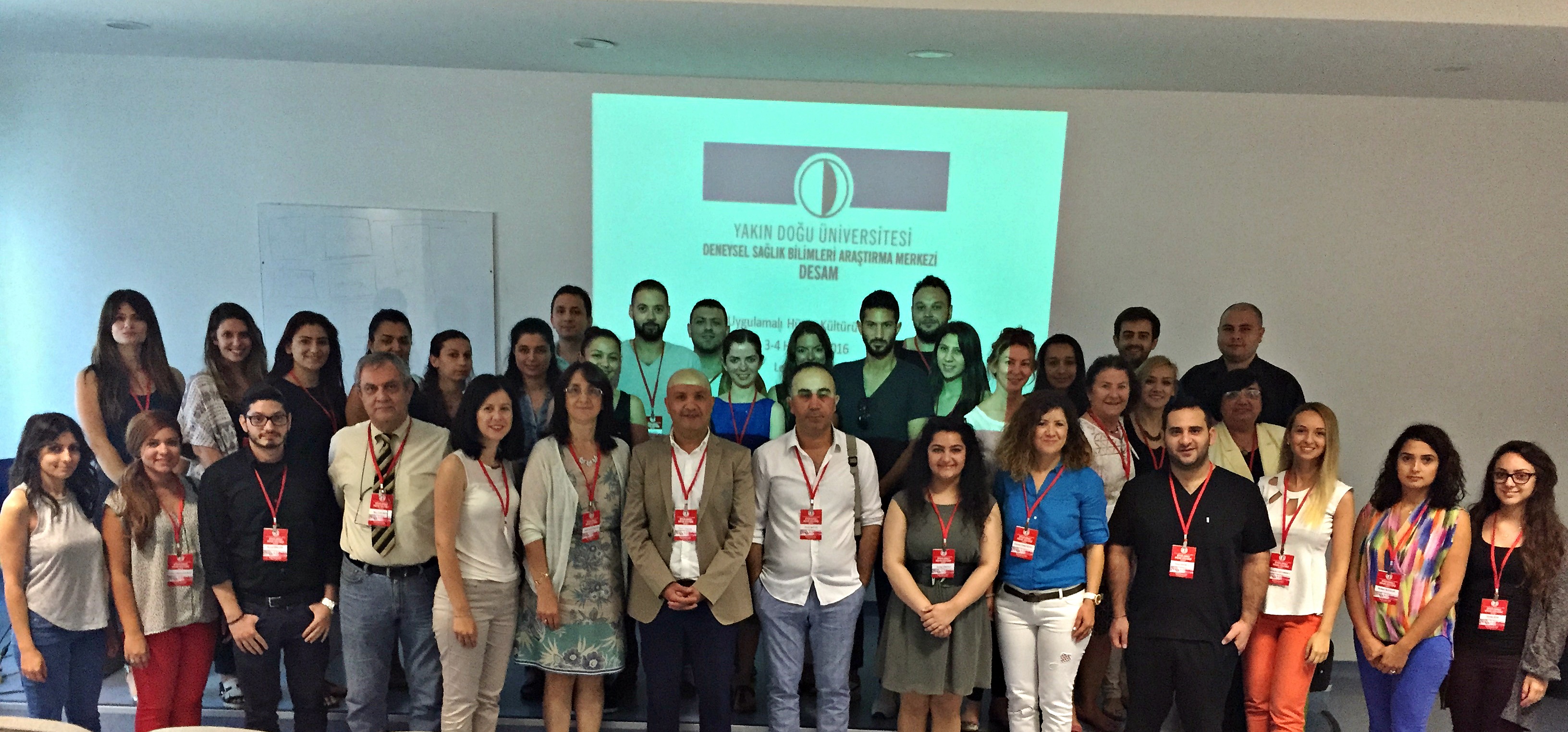 Near East University Experimental Health Sciences Research Center organized an applied course on cell culture. 50 people participated in the program that implemented by field experts.
According to the press release issued by the Directorate of Press and Public Relations Office of Near East University, theoretical and practical laboratory training was covered within the scope of the course program that lasted two days. During the theoretical session, 9 conferences were held to provide the participants with adequate information on basic principles of cell culture, biosafety, cytotoxicity assays, nucleic acid isolation and analysis, genomic analysis, Western blotting, ELISA, immunohistochemistry, and TUNEL, cell thawing, freezing and passaging.
The applied section of the course was held in DESAM Cell Culture and Molecular Diagnostic Laboratory. The participants were provided information about the lab and found opportunity to receive practical training on medium preparation, cell thawing-freezing and passaging, cytotoxicity analysis, nucleic acid isolation, genomic analysis, RT-PCR (Reverse transcription polymerase chain reaction) and WB-IHC (Western blotting-Immunohistochemistry).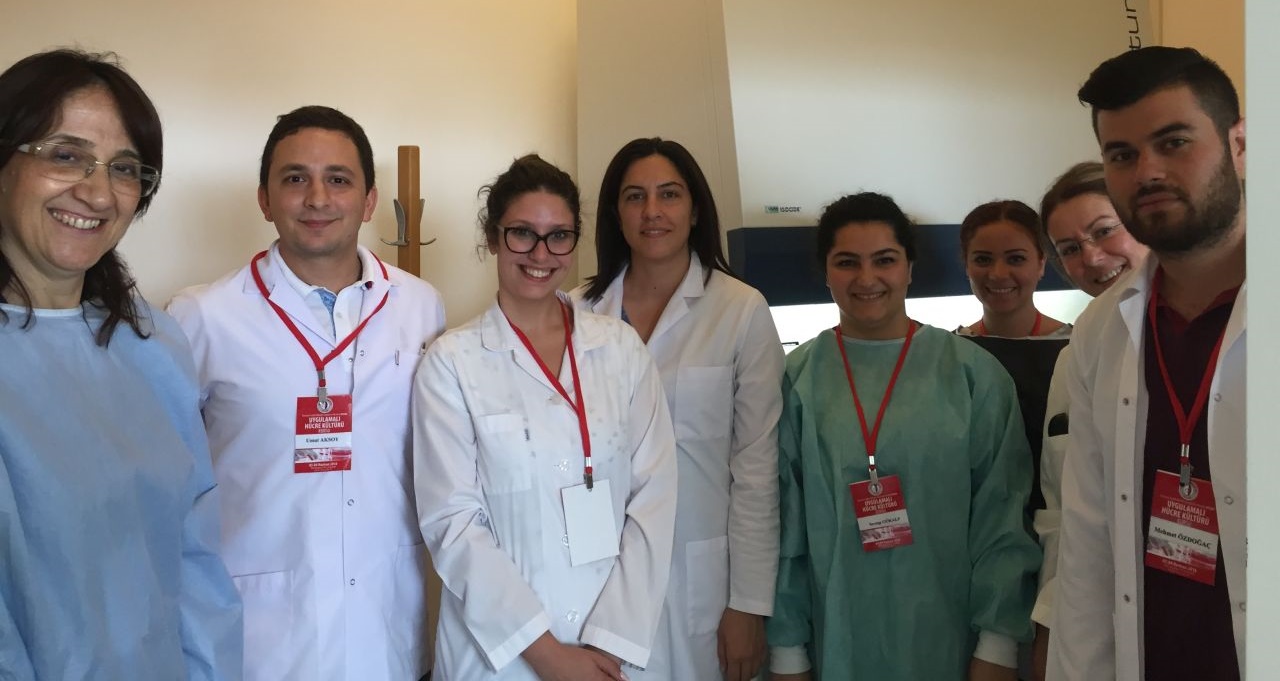 Prof. Dr. Tamer ŞANLIDAĞ: "We will continue to contribute to science by generating new projects and publications".
Touching upon the crucial role of universities in contributing to science, Prof. Dr. Tamer Şanlıdağ, NEU vice Rector and Director of DESAM, underlined the commitment of NEU to generate and disseminate knowledge not only by ensuring the highest level of sophistication but also by deriving its vitality from scientific studies and researches. "As Near East University, we have set it as one of our fundamental principles to provide contribution to science in all domains. In this context, to provide the most contemporary laboratory possibilities for health academics and facilitate their scientific research studies rank the top of our priorities. We are extremely satisfied with the great participation and interest in the applied course on cell culture that we organized. We will continue to contribute to science by generating new projects and publications. With a special focus on encouraging academic research studies, Near East University spares no sacrifices to provide a high-tech equipped ideal research environment for academicians. Without detracting from its primary missions, Near East University serves as an educational and scientific touchstone by organizing and hosting many conferences, open debates and other scientific events that excite interest in intellectual pursuits. With all its educational and scientific activities, Near East University demonstrates an identity that sounds across the world" said he.
At the end of the course, thank you plaques and certificates of participation were presented to the instructors and participants respectively.