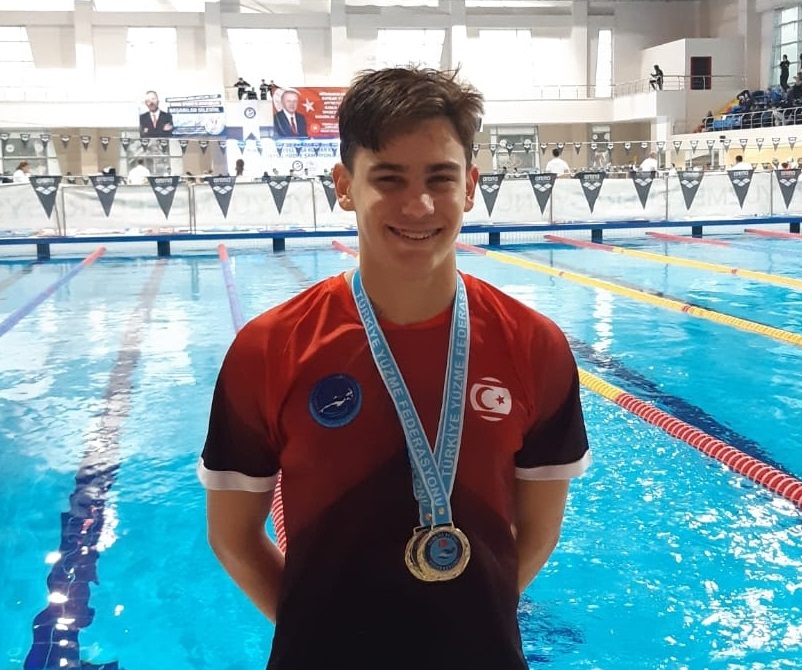 Organized by Turkish Swimming Federation, Turkcell Turkish Individual Short Course Youth and Star Swimming Championship started in Istanbul on Thursday 20 December and will come to an end on 23 December 2018.
Competing on the second day of the swimming championship, NEU's athlete Emre Ersoy, who also takes place in the TRNC Water Sports Federation team, set the new TRNC age record in 100m free-style with 00:55:20 and became Turkey's number 4 in his age category.
Near East University's swimmer Emre Ersoy has also become the holder of TRNC 14-15-16 Age Record in 100m free-style.