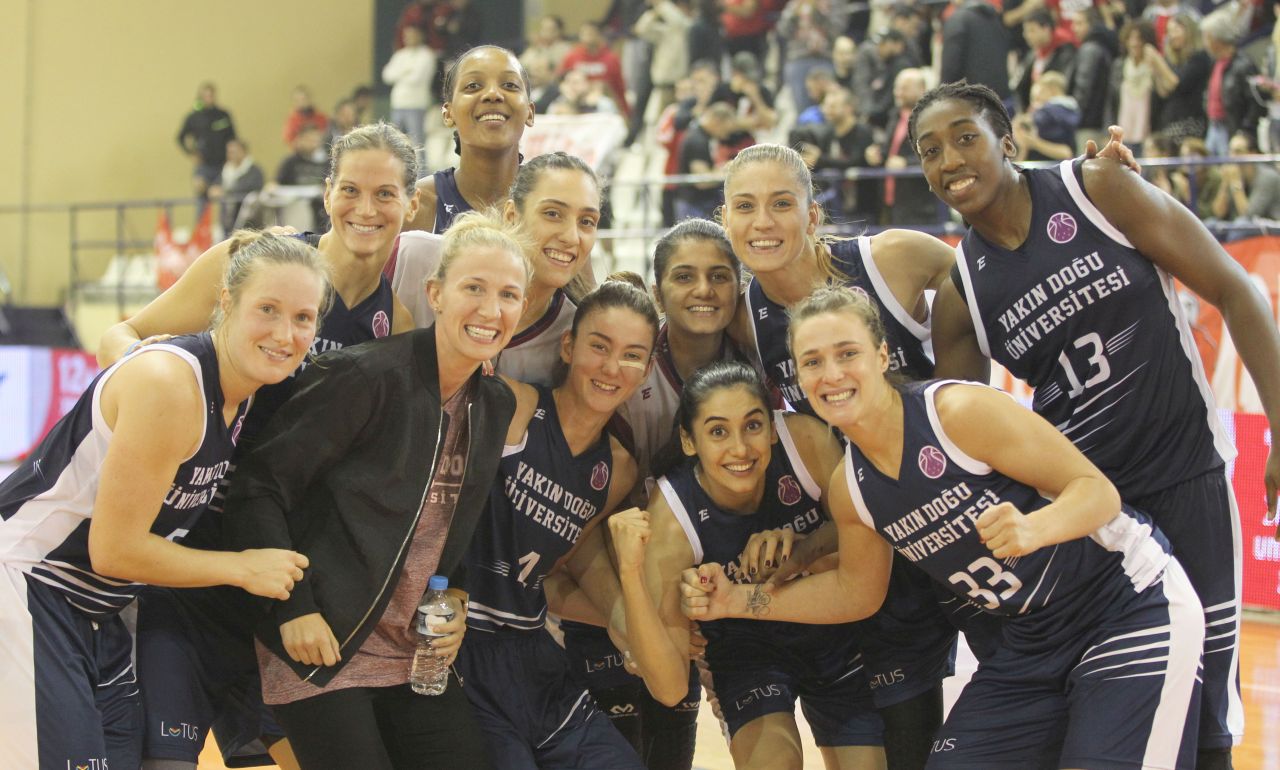 Representing our country in FIBA EuroCup Women Group D, Near East University Women's Basketball Team won a historic victory at the first match by defeating Olympiacos from Greece by a score of 55-53. Competing in FIBA EuroCup Women for the first time, the Near East University has gained its first victory with a significant win.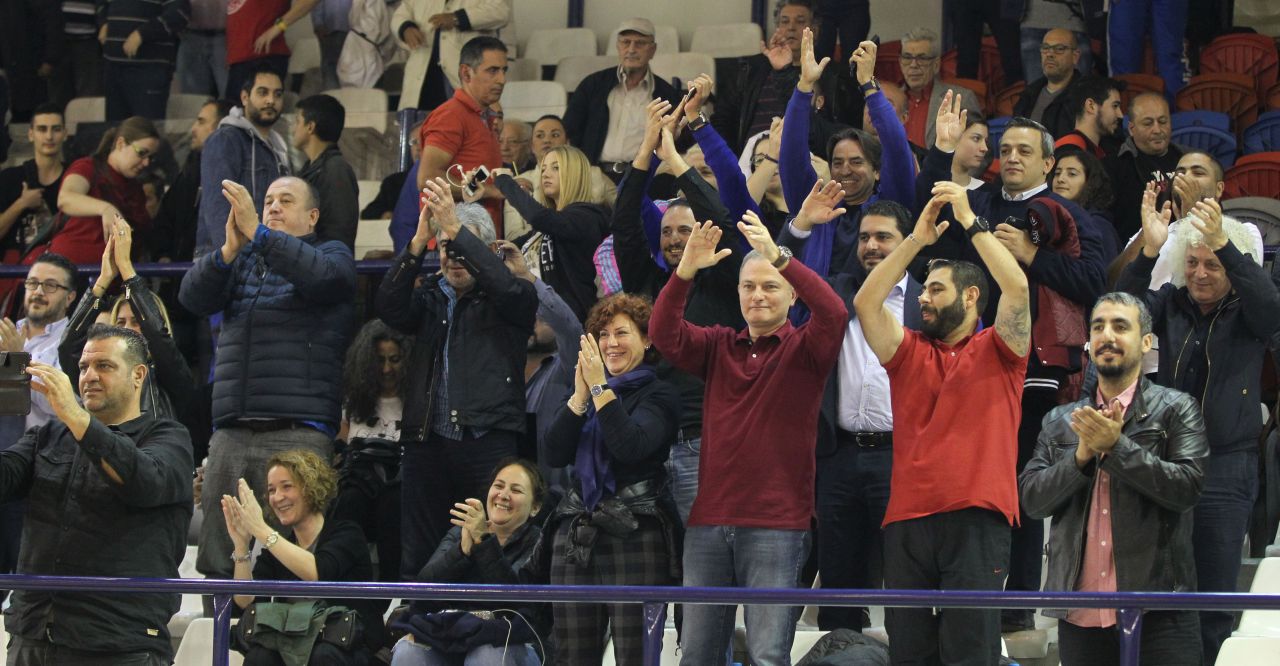 Excitement was so high….
According to press info released by the Directorate of Press and Public Relations Office of the Near East University, the match took place in Makis Liougas Sports Hall in Glyfada - Athens. It was a high tempo and breathtaking match and the competition of the two teams was the scene of exciting moments. Starting the first period with a high performance, the home team Olympiacos outscored 6-0 in the first five minutes. However, NEU's versatile players picked themselves up and began to fightback with tough defense and domination in rebounds. The team pointers such as Olcay Çakır began to get inside the paint and drive to the basket. Through a serial lead, the Near East University outscored 7-6. The period in which both team experienced too many turnovers ended with the win of Olympiacos 12-10.
The second period was the scene of a tough match. Both teams exhibited high performance and fought toe to toe to outscore. The first half ended with a tied score; 30-30. During the third period, NEU could score 8 points while Olympiacos scored 11 points and outscored 41-38.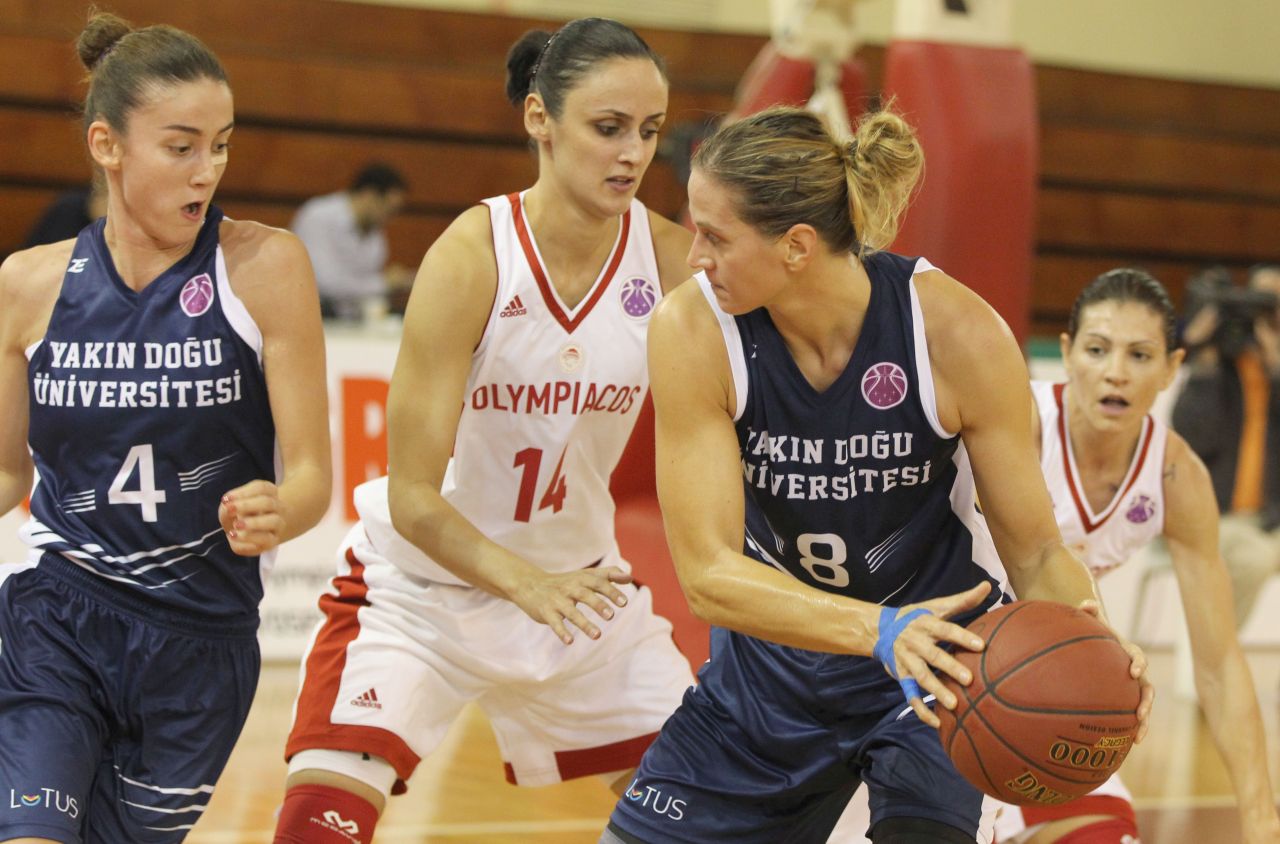 We lead in the final 5 seconds
The final period of the game was breathtaking. Olympiacos with the support of its fans tried hard to grasp and get the game. However, NEU's resistance and strong team spirit was striking. In the very final minute of the match the score was tied to 53-53. During the final 5 seconds, NEU player Quanitra Hollingsworth was stopped with a foul in the free throw zone. After players lining up for free throw, Quanitra Hollingsworth threw two consecutive shots and scored two points. Upon the final whistle of the match, NEU players left the court with a historic victory by defeating its opponent 55-53.