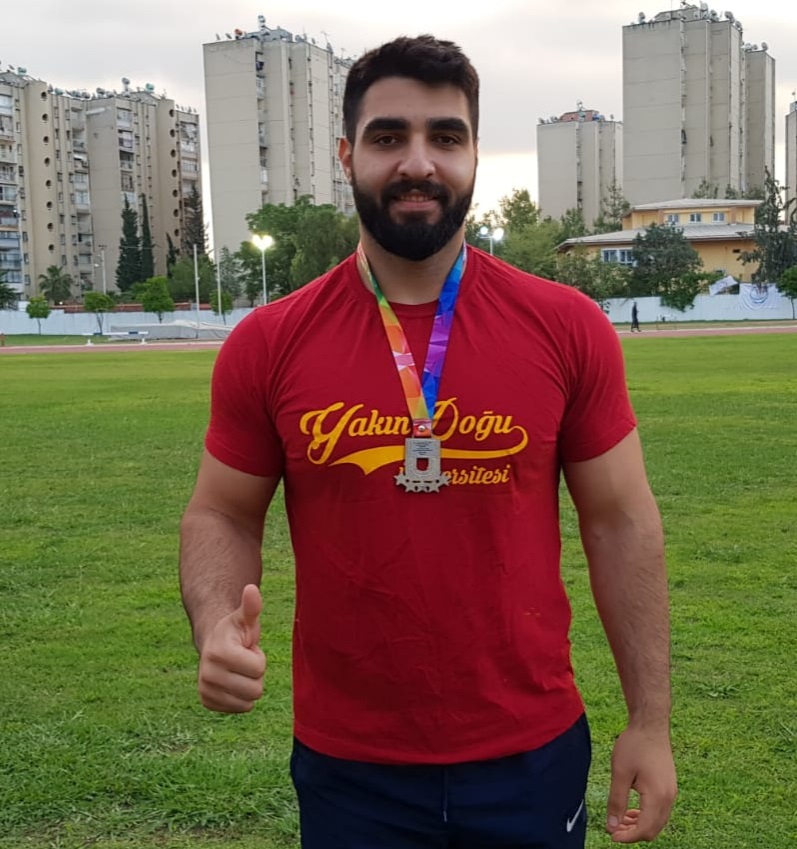 Having been organized by the Turkish Athletic Federation, Seyfi Alanya Winter Throwing Championship was held in Mersin on 23-24 February, 2019. Our national and Near East University's athlete Yusuf Yalçınkaya, who participated in the Championship and became the champ by achieving a discus throw of 55.75 meters, has been selected to Turkish National Team.
According to the press release issued by the Directorate of Press and Public Relations Office of Near East University, Yusuf Yalçınkaya, as an athlete of Turkish National Team, will compete in the 2019 European Throwing Cup, which will be held in Slovakia on 09-10 March.
NEU's athlete Yalçınkaya expressed his happiness of becoming a champion in Turkey and having the opportunity to compete in Europe as an athlete of Turkish National Team. Ferhat Sakallı, Yalçınkaya's trainer, stated that he firmly believed that Yalçınkaya would receive the positive results of his intense trainings and would return from Slovakia with medal.