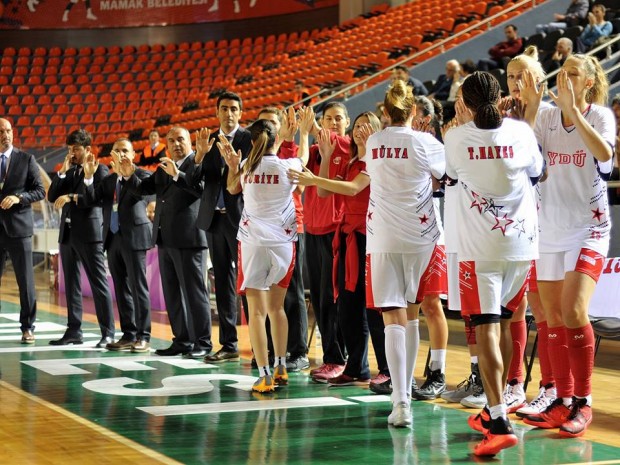 Near East University women's Basketball Team will face BOTAŞ in the 25th week of Bilyoner. com Women's Basketball League. The match, which will take place at Menderes Sports Hall in Adana at 17:30 on March 30, 2016, will be broadcasted live on TRT Sports Channel.
According to the press release issued by the Directorate of Press and Public Relations Office of the university, Near East University Women's Basketball Team coach İlker Gözeneli along with team players Hülya Özkan and Alyssa Thomas expressed their views regarding the match.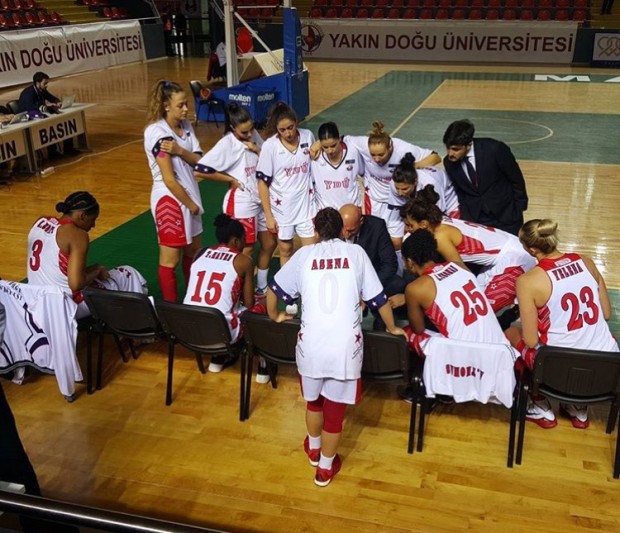 Ilker Gözeneli: "We want to win both of the last matches of the league"
Underlining that they had only two matches to play, NEU coach İlker Gözeneli expressed his views regarding the issue. "The league is about to come an end. We have only two more matches to play. On Wednesday March 30, we will face BOTAŞ. It will be a very challenging match as both teams will fight to win. We want to stay away from the relegation zone. Our current position in the league is a place that we don't deserve at all. A tough and high tempo match is waiting for us. I would like to thank to TRT Sports for broadcasting the match live and providing our fans with opportunity to watch us. This has a great meaning for us; on behalf of my team and TRNC people, I extend my thanks once again" said he.
Hülya Özkan: "Our primary goal is to end up the league in the best manner"
Indicating that they prepared for the match well, NEU team player Hülya Özkan expressed her views. "Winning the match that we played against Mersin Metropolitan Municipality last week boosted our morale. We prepared well for BOTAŞ match by keeping our morale high. We will combat with all our might to win the match" said she.
Alyssa Thomas: "We will be on the court with all our might to win our last matches"
Underlining their commitment to winning both of their last matches, Alyssa Thomas voiced her views. "League is about to come an end; we have only two more matches. League is full of surprises; each team has the capacity to beat the other, we can see this. We will take the court and fight with all our might to be the winner of the last two matches" said she.