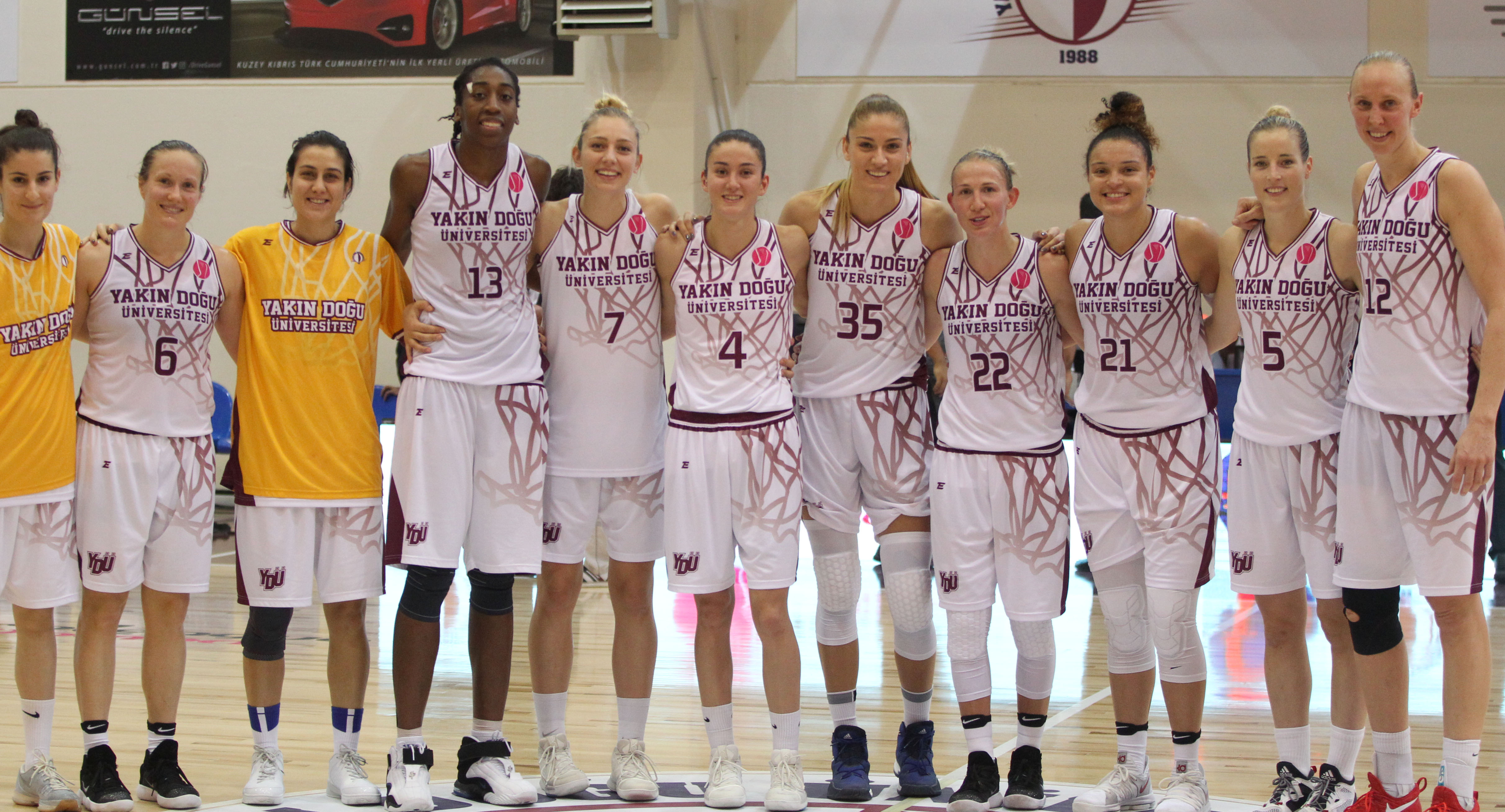 Near East University Women's Basketball Team continues to its struggle in the Euroleague by challenging to Spain's Perfumerias Avenida in the fourth week of the league.
According to the information given by the Near East University Sports Club, Near East University's away match will be played at City Arena: Salamanca, Pabellon Municipal Wurzburg Hall on Wednesday, November 1, 2017, at 19.00 hrs.
The match will be broadcasted live on the www.fiba.com web address.
Near East University ranks 3 in B group with its 3 wins and 5 points.
Zafer Kalaycıoğlu: "An Important Match for Us …"
Zafer Kalaycioglu, the head coach of the Women's Basketball Team of the Near East University, commented on the away match in Spain and that they want to focus on winning and leave the match with a victory at the end, as this is an important match.
Head coach Kalaycioglu, talking about the importance of keeping the home advantage at hand, said that they want to play at the final four of the Euroleague; "For us, the primary goal is to keep the home advantage for us. If we are in the first two rows in the group, we will get it. But we can not afford to finish third or fourth. Our goal at this lap is to play the final four. Euroleague is a different lane, an arena that does not accept the error. We should make no mistake. We will also do our job by focusing on our objective."
Zafer Kalaycioglu expressed that Perfumerias Avenida is a team that showed its power by defeating Ekaterinburg team.
The experienced coach completed his words saying that they will focus on defence and making poings and would fight to win the match effectively, without losing the ball on the offense.