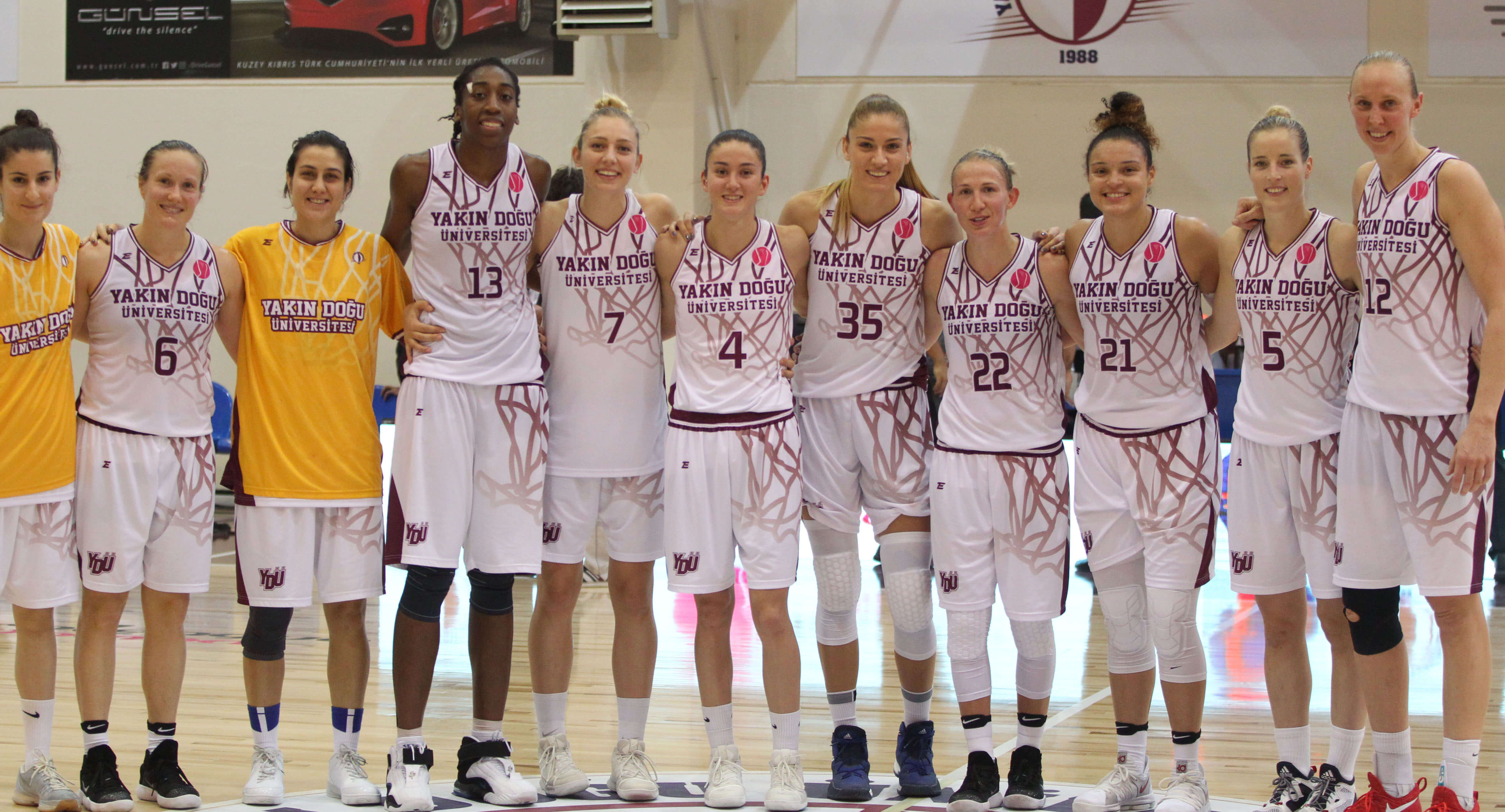 Competing in Group B, the Near East University Women's Basketball Team will face the French team BLMA for the second game of the Euroleague Women.
According to the info released by the Near East University Sports Club, the game between BLMA and NEU will take place on Wednesday 18 October 2017 at 20:00 at Palais des Sports de Lattes in Montpellier, France.
Near East University won its first victory by defeating the Italian Famila Sciho team 67-64 in their first match at home.
Zafer Kalaycıoğlu: "We want to return with a win from the away game……"
Drawing attention to the significance of the game for them, NEU Head Coach, Zafer Kalaycıoğlu stated that they would fight in the best way to win the away game and return home with a victory.
Reminding that BLMA was qualified to compete in Euroleague after winning the qualifying games, Kalaycıoğlu stated that the team had demonstrated how tough team it was during the qualifying games. "We want to take out a win versus BLMA. In order to be among the top four in Euroleague, we have to win certain games both away and home; the game that we will play versus BLMA is one of these games. It's an important match for us. We will fight in the best way on the basketball court with the steps we take to reach our targets. Jantel Lavender will also be on the court with the team for this match. Thus, we will be there with the full staff of the team. We will do our best to ensure her adaptation to the team and our game strategy within the shortest time. We will fight with all our might to achieve our goals" said he.