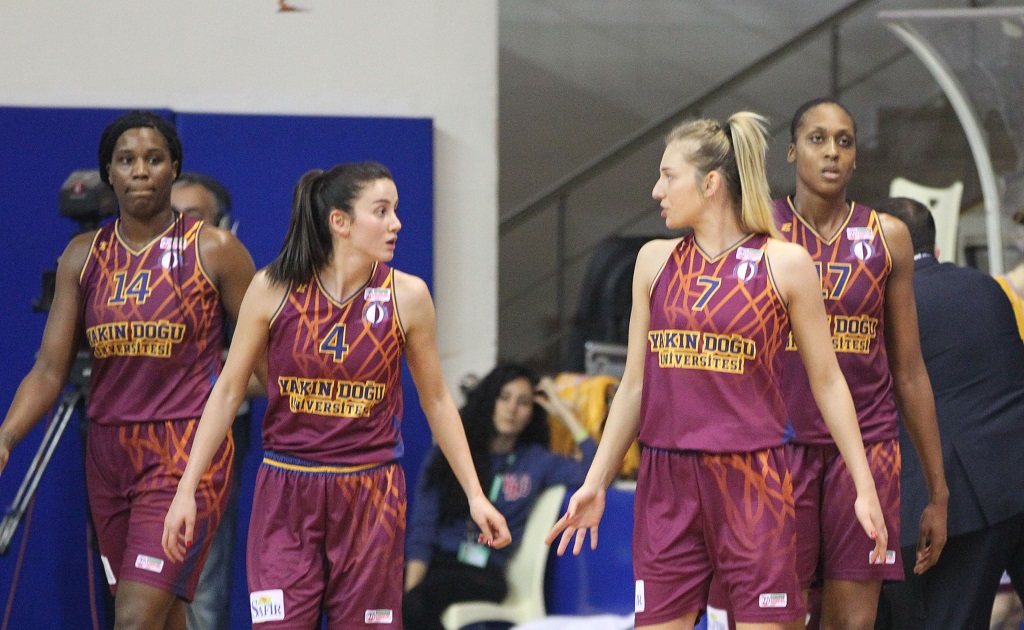 In 21st week of Turkey Women's Basketball League, Near East University challenged Mersin BSB in away match and NEU Women's Basketball Team won the match with a score of 56-58. Near East University continued to lead in the league with 19th win. Mersin BSB got its 8th defeat at the league.
According to the information given by the Near East University Sports Club, the match played at Mersin Edip Buran Sports Hall, Near East University played with Courtney Vandersloot, Olcay Cakir, Cansu Köksal, Jantel Lavender and Sandrine Gruda. Match periods ended 19-12, 35-24, 44-44 and 56-58.
The match started with Asena Yalçın's three-point basket from Mersin BŞB. Mersin BŞB completed the first period 19-12.
Near East University moved the score to 19-16 against Mersin BŞB which started with the difference of 7 points in the second period but could not make a score for three and a half minutes. Near East University with Sandrine Gruda and Jantel Lavender trying to close the gap, made the score 31-24. First half completed with Mersin BSB ahead 34-25.
Near East University, which became dominant in the third period, made a 5-0 start by using the ball on the offensive and reduced the gap down to 4 to score, 34-30 (7.28). Score equaled 40-40 and 44-44 at the end of the period and the final period started with this score.
In the last period, the curtain was opened with the basket of Bahar Çağlar (44-46). A break was taken before 25 seconds to the end of the match, the match ended 56-58, the Near East University becaming the winner.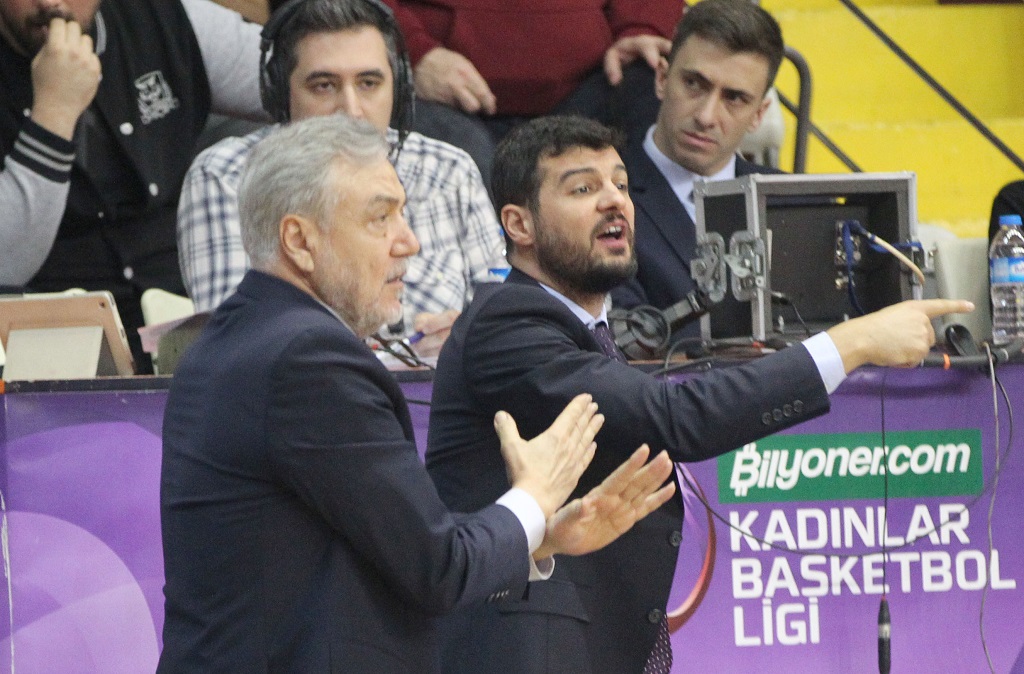 Featured…
Mersin BSB; Bria Hartley made 23 points, 6 assists, Asena Yalcin 10 points, 5 assists, Krystal Thomas 8 points, 13 rebounds, and Aija Puttina 9 points.
Near East University; Courtney Vandersloot 17 points, 5 rebounds, 14 assists, Jantel Lavender 13 points, 8 rebounds, 3 assists, Sandrine Gruda 12 points, 7 rebounds, Bahar Çağlar 3 points, 8 rebounds, Cansu Köksal 6 points, Elin Eldebrink 3 points, Quanitra Hollingsvorth 3 pints and 7 rebounds.
Zafer Kalaycıoğlu; "The match was an exciting one for audience"
Near-East University Women's Basketball Team Head Coach Zafer Kalaycıoğlu, who made a short review after the match, said it was a good fight. Kalaycıoğlu said, "Our burden increased as we are the only Turkish team which went up to Final Four of Euroleague. We have increased our trainings to get prepared for the Final Four, we are overloading the team. I hope we make the Turkish nation live another pride. I also congratulate the Mersin team for their struggle".