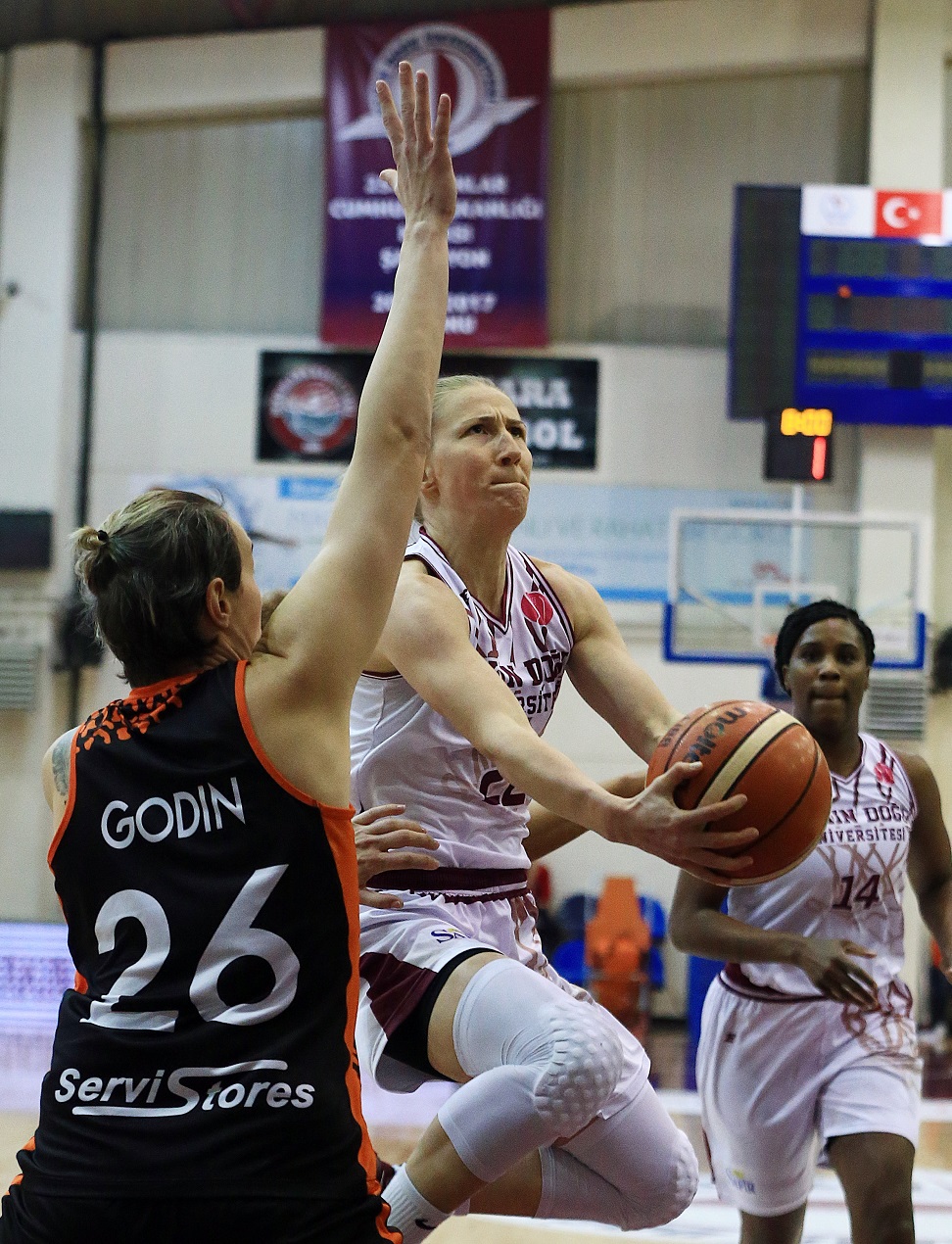 Competing in FIBA EuroLeague Women Quarter Final Play-Offs, Near East University faced French Bourges Basket at Caferağa Sports Saloon in Istanbul on Wednesday 28 February 2018 and defeated their rival 83 – 67 and made it 1 – 0. The teams play home and away three games. The winner of two games will qualify for the Final Four. On Wednesday, 7 March 2018 (Today), Near East University will face Bourges Basket for the second game at Palais des Sports du Prado in Bourges, France. Basketball enthusiasts can watch this breathtaking match live on www.fiba.com at 21:00 (Turkey local time 22:00).
The winner of two games will qualify for Final Four. If Near East University wins the match, the team will get the ticket for Final Four. In case of 1-1 draw, the teams will face again in Istanbul for the third game on March 14, 2018.
The winner of Near East University – Bourges Basket, and the winner of Sopron Basket – Fenerbahçe will face at FIBA EuroLeague Women Semi Final. The winners of Semi Final will compete at the Final to be the FIBA EuroLeague Women Champion.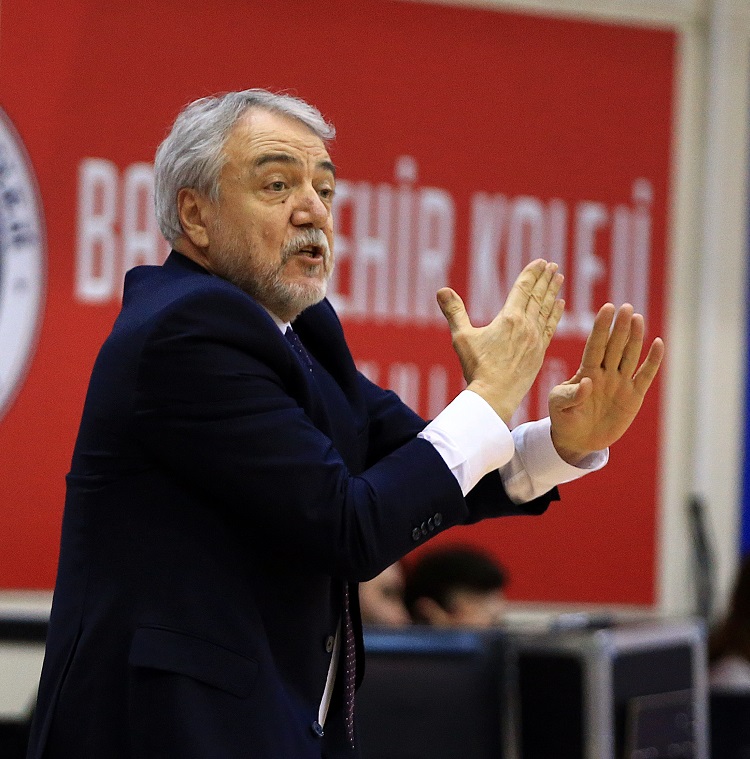 Zafer Kalaycıoğlu: "We set Final Four as our goal, we want to win and realize our goal….."
Expressing his views relevant to the match that they would play versus Bourges Basket in France, Near East University Head Coach Zafer Kalayçıoğlu stated that they prepared the match in the best way so as to win the match and qualify for the Final Four.
"We are proceeding towards our goals step by step. We set it as our first goal to complete the group matches as a leader. We have achieved this goal by securing the top spot in Group B in which there were very challenging teams such as Ekaterinburg and Fenerbahçe. To secure the top spot in the group was important for us because the group leaders have the most important home advantage for Quarter Final Play Offs. We won the first Quarter-Final game versus Bourges Basket and made it 1 – 0. Today, we are playing the second game in France. We know it will be a challenging game. We have prepared by considering this fact. It is our goal to have the name of Near East University written in Final Four where the most powerful and elite clubs of Europe women's basketball take place. We want to win in France and qualify for Final Four. Our players are aware of the importance of the game. They are very well prepared for a tough fight game. We will be on the court to realize our goal for Final Four. Near East University Women's Basketball Team will be on the court with "team first" mentality and with a team spirit that never gives up and never steps back. We will exhibit the fight befitting us by playing effectively both in defense and offense." said he.