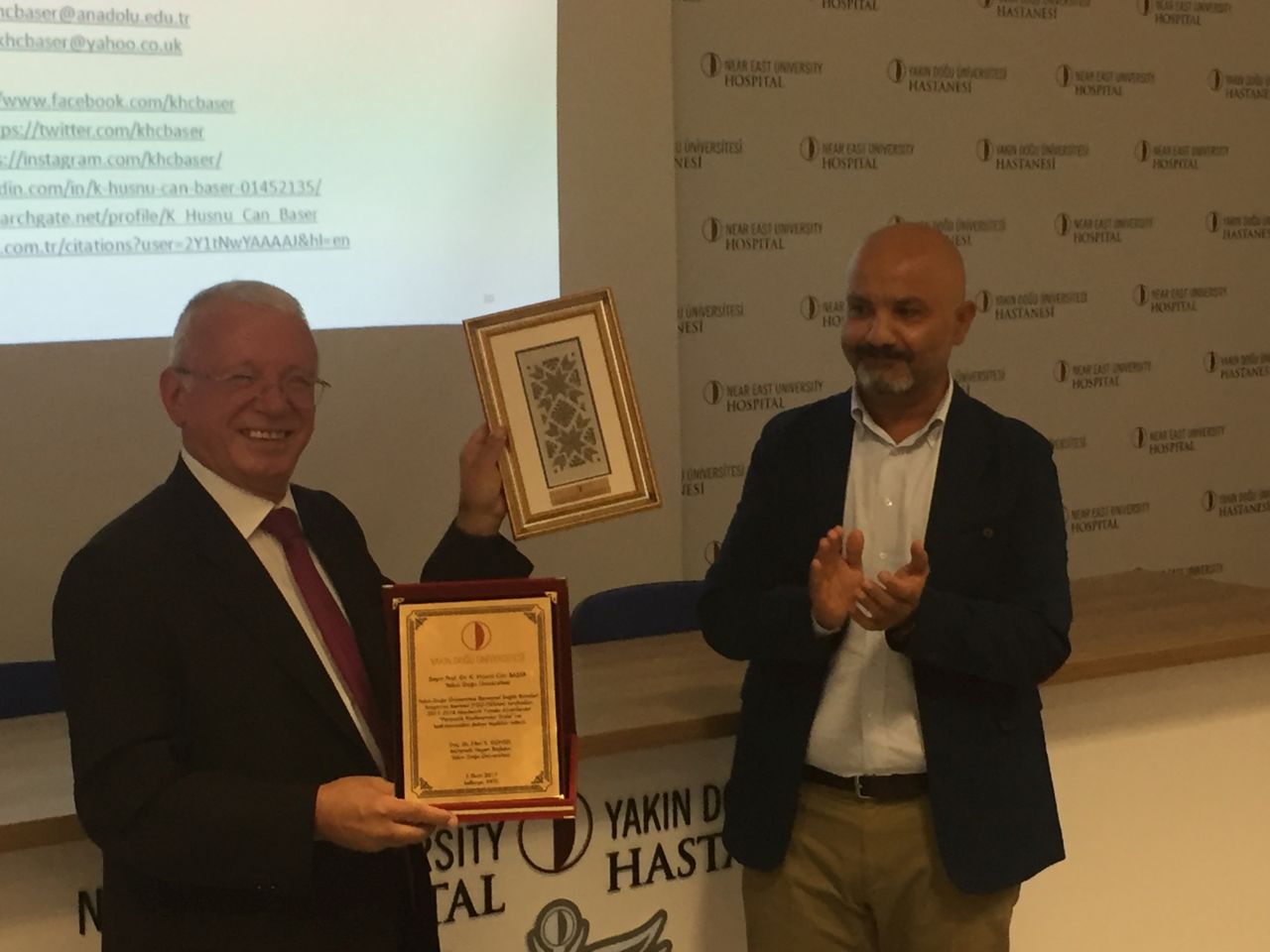 The opening ceremony of 2017-2018 academic year "Periodic Conferences Series" held by the Experimental Health Sciences Research Center of Near East University was realized.
According to the press information released by the Press and Public Relations Directorate of the Near East University, the opening ceremony of the conference series, through which the new developments in the scientific world and the prominent topics will be discussed, was held at Near East University Hospital in Hall B 101.
The opening guest of the conference was Prof. Dr. K. Hüsnü Can Başer from the Department of Pharmacognosy, Faculty of Pharmacy, and Director of the Institute of Health Sciences, who is enlisted in the 36th place on the list of "100 Turks Directing Science" published in May 2017.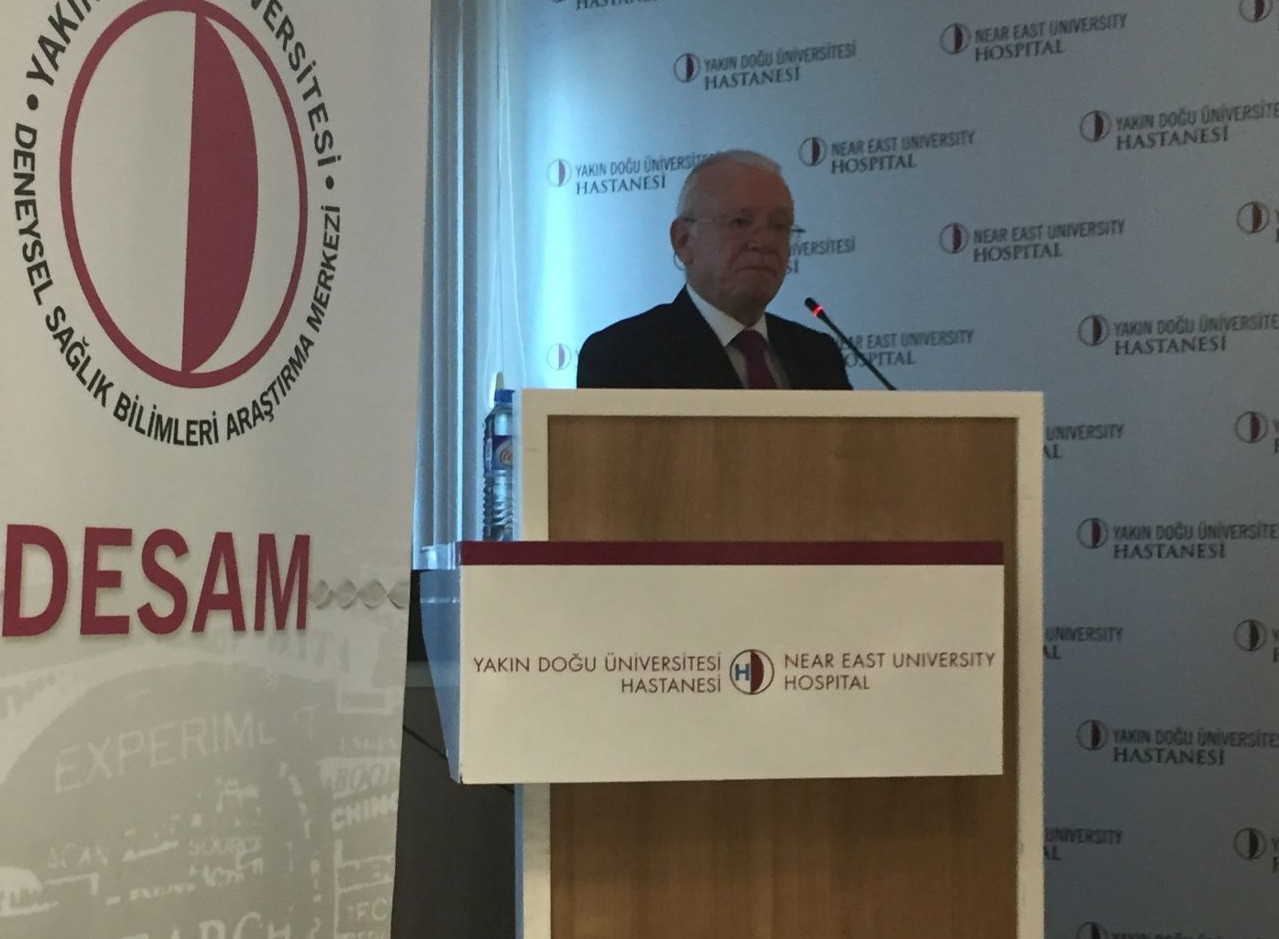 New theories and new methods must be developed to be a scientist...
Prof. Dr. K. Hüsnü Can Başar delivered a speech about difficulties he encountered though his experiences in his academic life and important points of success in reaching out to the qualities for becoming a scientist.
Prof. Dr. Başer; "Only researchers make a good technician, but creativity is a must to be a scientist. The ideal is "to be followed", not "to be a follower", by putting forward new theories and developing new methods.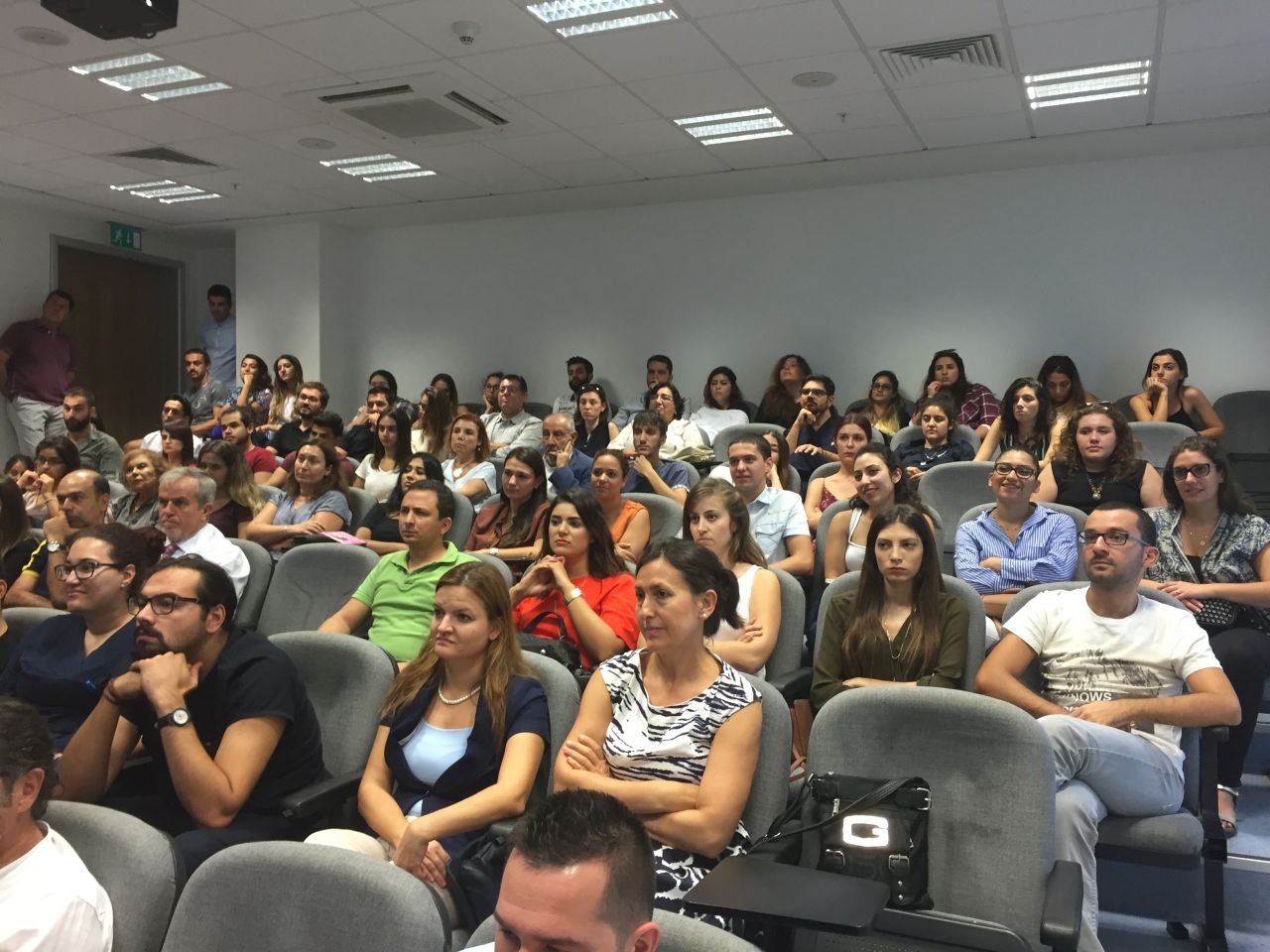 Second Meeting in November ...
The next meeting of the 'Periodic Conferences Series' will be held on a monthly periodic basis on 17 November 2017. As a guest speaker at the conference, Neurology specialist will be Prof. Dr. Murat Emre who has numerous international publications on Parkinson's Disease and Alzheimer's Disease, and the Honorary President of Alzheimer's Association of Turkey.