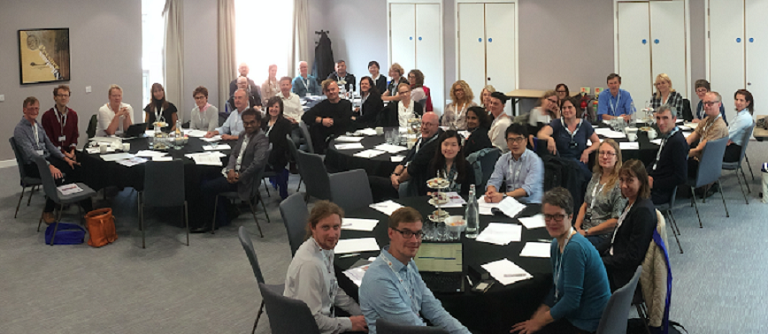 Organized by the European Association for Research on Learning and Instruction (EARLI), SIG 9 Phenomenography and Variation Theory Conference was held at the University of Birmingham in the UK on 16-18 September 2018. Associate Professor Engin Baysen, Head of the Department of Preschool Teaching of Atatürk Faculty of Education of Near East University, participated in the 2018 SIG 9 Conference with a presentation on 'Phenomenographic Approach to Wait-time' and represented the Turkish Republic of Northern Cyprus successfully.
According to the press release delivered by the Directorate of Press and Public Relations Office of Near East University, 'Phenomenographic Approach to Wait-time' presents a study on identifying the impact of the wait-time regarding the inquiring and answering processes in educational settings in the Turkish Republic of Northern Cyprus. The study also presents data on the qualitatively different ways in which students experience something or think about something.
The study conducted by Associate Professor Baysen in educational settings in TRNC reveals the crucial role of wait-time in encouraging students to overcome their initial objections and involve in the process.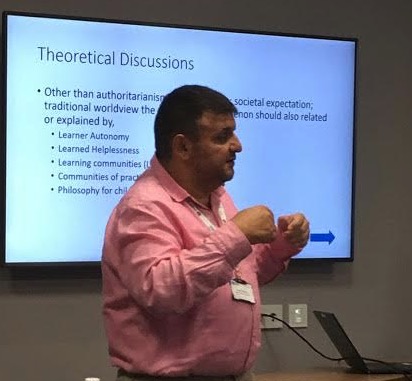 Teachers in TRNC use the wait time process more effectively...
Based on the results acquired from the interviews conducted with the class teachers in the Turkish Republic of Northern Cyprus, Assoc. Prof. Dr. Baysen stated that teachers in TRNC used the wait-time process at a higher level compared to the teachers working worldwide. He also highlighted that the results of the study revealed that Turkish Cypriot teachers had competencies and skills to create appropriate and contemporary classroom settings required to achieve the objectives of the primary education program.
Similar studies in the literature show that the wait-time process is approximately 0.9 seconds across the globe. Associate Professor Baysen stated that his study made it clear that the wait-time process in TRNC schools was over the world-average. He underlined that teachers in TRNC could wait longer compared to teachers worldwide and achieve the educational objectives by creating student-autonomous and student-centered contemporary classroom settings.
Underlining that wait-time concept could cover two different consecutive processes; Associate Professor Baysen stated that the first wait-time covered the pause between the teacher's question and the student's response. He added that the second wait-time covered the period of waiting the student to add something to his/her response, to change his/her mind or another student to involve in and intervene to the responding student.