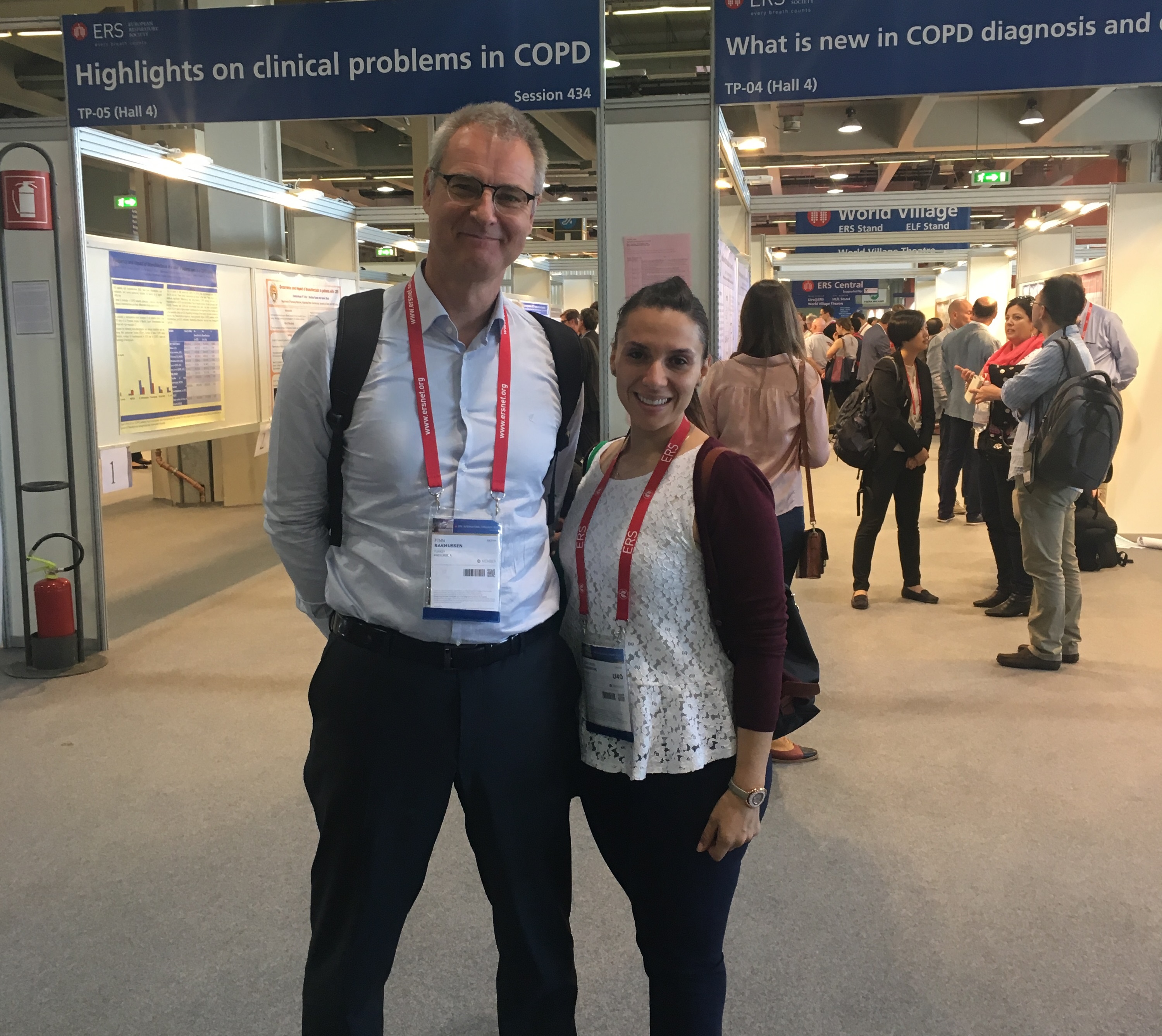 Near East University Hospital was represented at the ERS International Congress, which is the largest and most outstanding respiratory meeting in the world that brings together professionals from all areas of respiratory medicine.
Endorsed by the European Respiratory Society (ERS), the International Congress on Pulmonary Diseases was held in Milano. More than 230 participants coming from 11 different countries participated in the Congress.
According to the press release issued by the Directorate of Press and Public Relations Office of Near East University, Professor Finn Rasmussen from the Department of Allergy, Sleep and Respiratory Medicine of Near East University Hospital represented Near East University at the ERS International Congress with a presentation on 'Association between fitness and lung function in children and young adults'. Since the presentation was unique in terms of being the first study in its field, it was highly regarded by the attending body.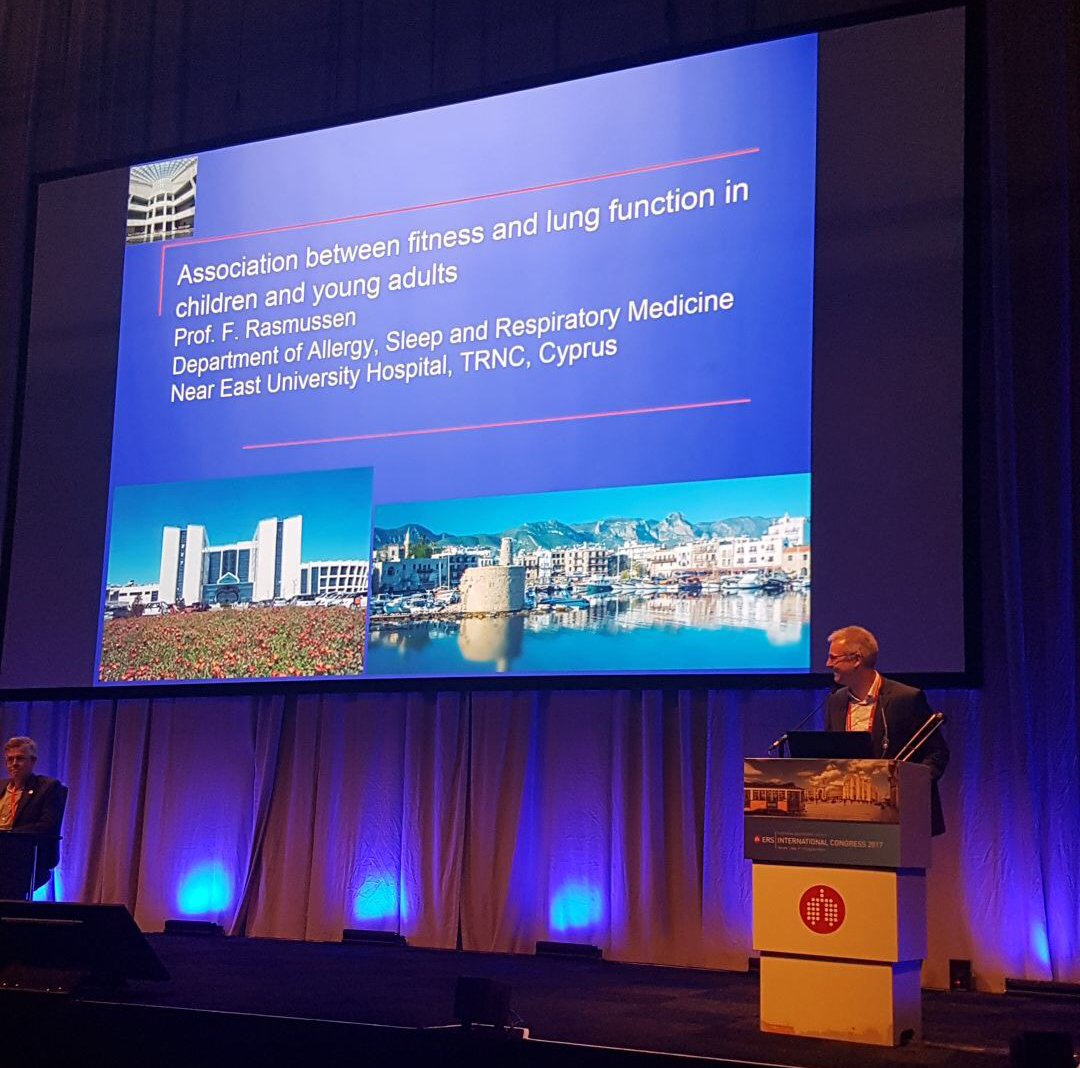 Professor Finn Rasmussen's Method (Ultrasonography in Diagnosing Lung Diseases), which has a place in world's medicine literature, has begun to be used by many physicians across the globe.
Delivering explanations about the Congress, Professor Finn Rasmussen, the Head of the Department of Thoracic Diseases of Near East University Hospital, stated that his presentation attracted intensive interest as the subject of the presentation was investigated for the first time in the world. Professor F. Rasmussen stated that his presentation provided information based on his research study on 'Association between fitness and lung function in children and young adults'. Professor F. Rasmussen also underlined that his 2014 study on 'Application of Lung Ultrasonography in the Diagnosis of Patients Referred to Hospital with Respiratory Complaints" had a place in world medicine literature. He highlighted that doctors in many countries had begun to use his Ultrasonography Method in diagnosing pulmonary diseases. Touching upon the extreme importance of accurate and timely diagnosis for efficient treatment and the prognosis of pulmonary diseases, Professor Rasmussen stated that thoracic ultrasonography with a high sensitivity and diagnostic accuracy was a cost-effective and safe method. Indicating that EU doctors had started to receive special trainings to learn the use of thoracic ultrasonography method in diagnosing patients with respiratory distress, Professor Finn Rasmussen expressed that he was proud and happy with this situation.