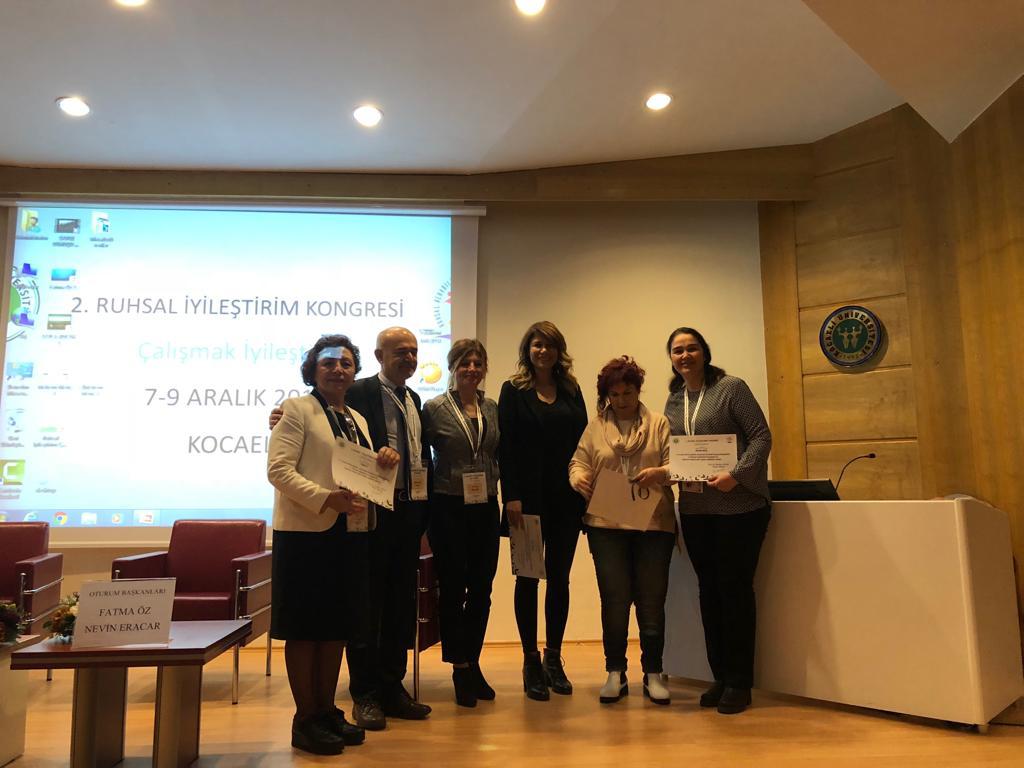 The 2nd Congress of Psychiatric Rehabilitation was held at the Conference Hall of the Faculty of Medicine of Kocaeli University on 07-09 December 2019. The congress provided a scientific platform to discuss various aspects of mental health disorders and rehabilitation procedures throughout panels.
The Head of the Department of Mental Health and Illness Nursing of the Faculty of Nursing of Near East University, Professor Fatma Öz along with the Faculty Member Asst. Prof. Dr. Meltem Meriç participated in the congress and made presentations at the panel themed on Psychiatric Rehabilitation of Groups with Disadvantages.
According to the press release issued by the Directorate of Press and Public Relations Office of Near East University, Professor Fatma Öz made a presentation titled "Groups with Disadvantages and Women" and attracted great interest of the participants. Her presentation underlines that women are in the risk group not only because of the negative outcomes imposed by wars, migration, inequality in education and in other social activities but also because of the other factors such as diseases, physical and psychological violence. In her study, Professor Öz highlights the crucial role of appropriate health management policies in ensuring the preservation and improving the women's mental health.
Asst. Prof. Dr. Meltem Meriç also made a presentation on her study titled "The Role and Potential of Psychiatric Nurses in Psychiatric Rehabilitation". In her study, she presents data that rehabilitation is a process rather than an outcome and she underlines that the psychiatric nurses have a significant role in preparing a rehabilitation environment so as to enabling the patients to become aware of their healing potentials. In her presentation, she underlines the importance of unveiling the underlying reason of the disorder in adopting the patient to the rehabilitation process.