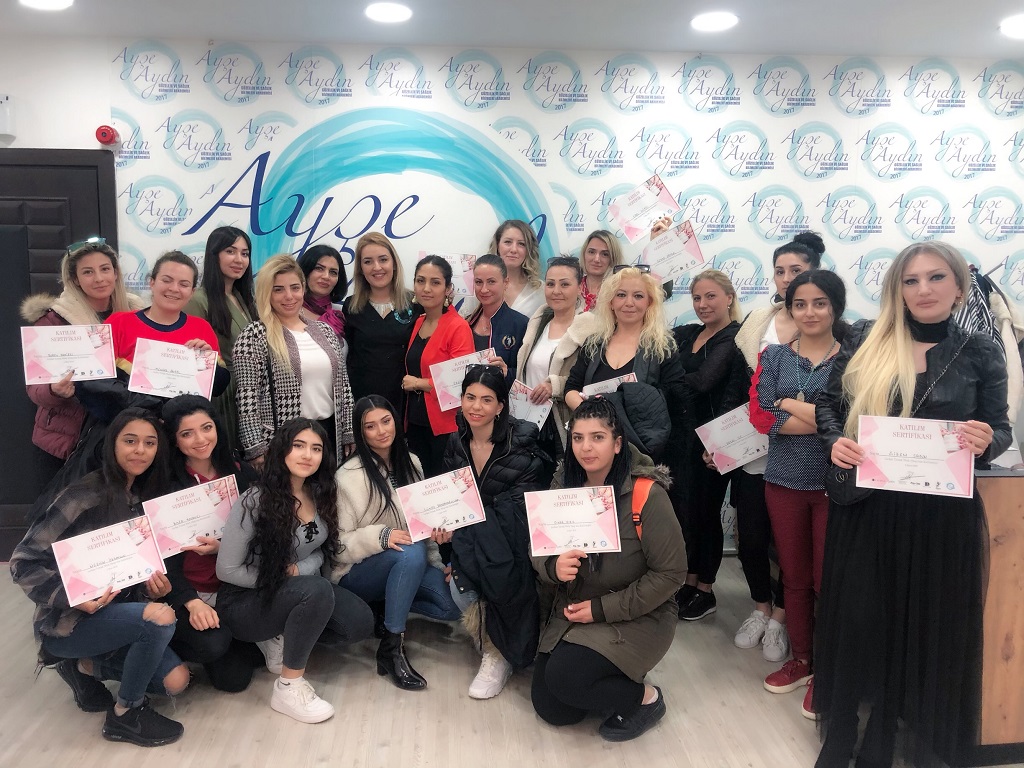 Near East University Vocational School Department of Health Care and Beauty students participated in a Beauty and Care Fair held in Istanbul.
According to the press release issued by the Directorate of Press and Public Relations of Near East University, the Near East University was represented at the 30th Istanbul International Beauty and Care Professional Cosmetics and Hair Spa and Wellness Product and Equipment Fair and Ayşe Aydın took education and training on gel nails and BB Shine.
It was asserted that the NEU Head of Department of Hair Care and Beauty Dr. Yeşim Üstün Aksoy made a statement regarding the participation to the fair and stated that the reason why they participated in the fair was to get up to date information on developments in their profession and examine the newly developed tools and equipment to be used.